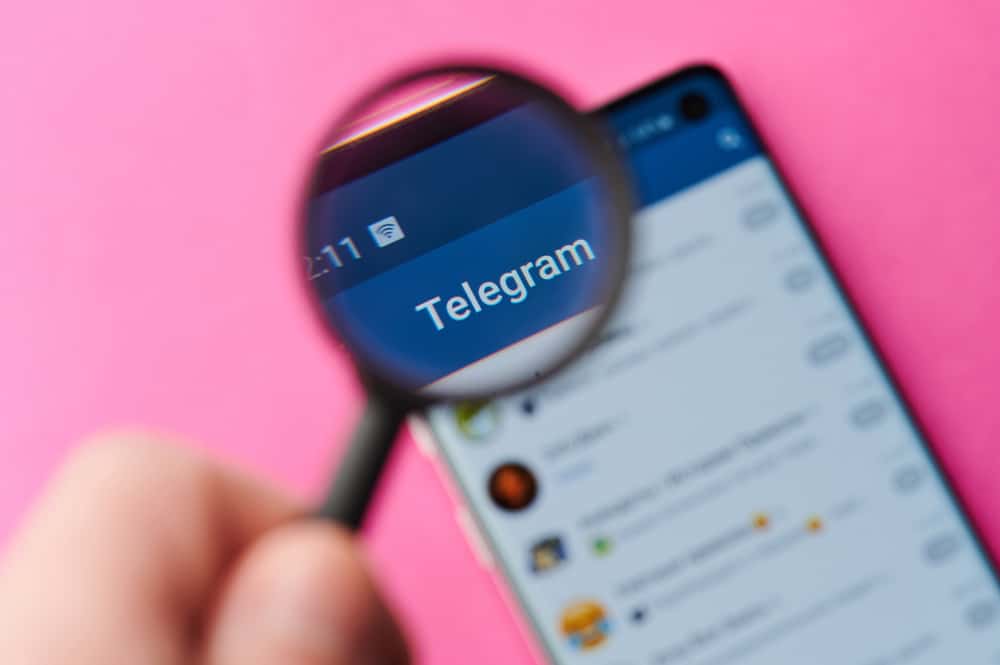 Telegram is a cloud-based application that has gained many users like other platforms like WhatsApp. The platform has allowed people to create channels, where they can share files of various sizes without hassles.
But where do downloaded files go on Telegram? Many users have struggled to search for Telegram downloads without success. This post will explain how they can find the downloads on a mobile phone.
Previously most users could find the downloaded files on Telegram in the Telegram folder on the File manager. But now, users can access the Telegram downloads from the Android folder and navigate to the data subfolder, then org. telegram, messenger, files, and Telegram files, respectively.
Many Telegram users are after solutions for locating the files they download on their devices. This guide has explained if Telegram downloads are stored on your devices, where to find them, and how to delete them.
Does Telegram Store Downloaded Files on Phones?
Telegram is a cloud-based application, unlike other apps. This means that most of the data users transact every day are not stored on our devices but in the cloud. Have you ever wondered why Telegram allows users to share large file sizes without limitation?
Sharing large-sized files is possible because the data is stored in the cloud, and little information is retained on our devices. In WhatsApp, information is stored on our devices; if one deletes the information, you can only get it from the sender. Telegram makes information available whenever needed, explaining why you can easily download such files anytime.
Therefore, Telegram does not store lots of files on our devices. Most data in our devices is stored in the cache to make Telegram operate faster. Other Telegram system files are stored in our devices to boost the application's functionality.
Where Do Telegram Downloads Go?
Telegram does not store most files on our devices. But downloads like APK files have been downloaded by users and stored on our devices. In the past, users could easily navigate to the file manager, locate the Telegram folder, and access any downloads from the platform.
Although some users can still access the downloads from Telegram from the file manager, others have to navigate to the Android subfolder to locate the downloads. You can access Telegram downloads on Android using the following two ways.
Locate Telegram Downloads from File Manager on Android
When using an Android phone, you can access the Telegram folder from internal storage and access Telegram downloads, as explained below.
Open File Manager on your phone.
Tap on "All Files" or "Files."
Tap the "Device Storage" option.
Scroll through the folders and find the Telegram folder.
You will see various Telegram subfolders, including audio, documents, files, images, and videos. Select the specific subfolder to access your download.
The above steps are common and have been used by many people to access Telegram downloads. You can use the steps below if you don't find the Telegram folder.
Launch File Manager.
Tap on "All files" or "Files."
Select "Device Storage."
Go to the "Android" folder and open it.
Tap on "data" or "media."
Scroll downwards to the "org.telegram.messenger" subfolder and click it.
You can access your downloaded media in the "Files" folder.
Some phone users can skip the "All files" step and select "Internal storage" right after opening File Manager.
How Do I Delete Telegram Downloads
Deleting Telegram files is easy once you have located them. Although deleting files is a trick many people prefer, Telegram offers settings that enable you to delete files once they finish a given period you had set.
If you don't want Telegram files to occupy any space, you can set it to clear them immediately after they get downloaded, meaning you don't have to locate the files and delete them. If you want to enable the settings, you can access the Telegram mobile application and proceed as indicated below.
Tap on the three-line icon on the top left.
Select the "Settings" option.
Go to "Data and Storage."
Click the "Storage Usage" option.
Set the duration that you will keep the downloaded media from Telegram.
Once you have enabled the settings, you must delete the previously downloaded media by long-pressing on it once you access it via the steps in the previous section and clicking the "Delete" option.
Alternatively, you can clear the cache by tapping the "Clear Telegram Cache" button under the Storage Usage section when limiting the storage of Telegram downloads on your device.
Conclusion
Telegram downloads can consume your device's storage when you are in channels that post multiple files daily. However, there is no need to keep your device loaded when you can access the downloads and delete them easily.
If you find it hard to access Telegram downloads, this guide has explained simple ways of doing so when using an Android phone.