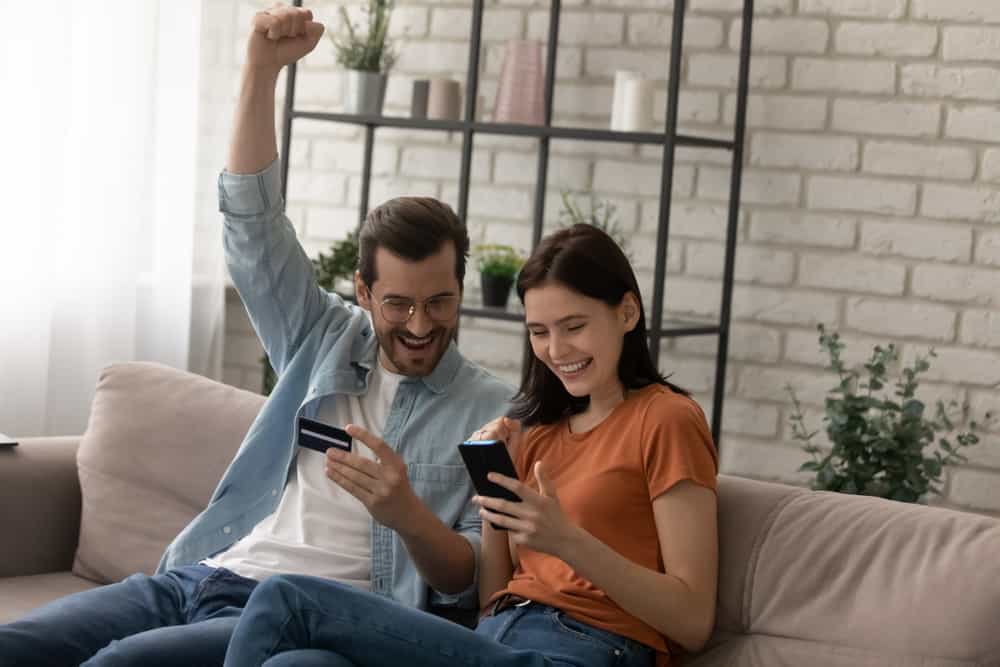 The success of any community can be gauged by its members' involvement and active participation.
The community owners should strive to increase members' engagement through various means.
Giveaways on Discord can also enhance members' engagement and interest on your servers.
Discord giveaways work a little differently than your usual social media giveaways. You can make them more systematic and synchronized using bots.
Want to know how Discord giveaways work?
You can create a giveaway text channel and add any Giveaway bot to your channel. Now, use the desired command to enter the giveaway time duration, number of winners, and the prize. Next, promote your giveaway to various platforms to attract people to take part in them. Make sure to include clear participation instructions and prizes. When the entry time ends, command the bot to pick random winners. Reach out to the winners with their winning prizes.
Let's explore how you can arrange a Discord giveaway for your server and, if you want to participate in one, how you can increase your winning probability.
Discord Giveaway | A Complete Guide
If you have a budding Discord server, you must strive to increase members' participation. Giveaways are one of the tried and trusted arrangements that have fetched desired results for many people owning a community.
The success of any giveaway endeavor depends on various factors, and once you master your giveaway strategy, it can increase engagement on your server with more people flocking to participate.
Giveaways can increase brand awareness and generate leads if you have a business or are launching something new, like a bot or game.
Additionally, giveaways are interesting ways to increase traffic to your community by luring them to come to your server and become part of it.
Social media giveaways are the most effective marketing tools, and over 50% of brands and businesses carry them on various social networks to enhance brand awareness and possible leads.
The good thing about Discord is that you can use bots to start a giveaway for you.
Steps To Host a Discord Giveaway Using a Bot
For this, you can use any giveaway bot. The one we are using is GiveawayBot. To make it work, follow these steps.
Step #1: Create a Text Channel
The first step is to create a text channel for your giveaways.
Follow these steps to achieve this:
Open Discord on your PC.
Select your server from the left navigation.
Click the "+" icon next to the "Text Channels" header.
Type "giveaways" under the "Channel Name" header.
Click the "Create Channel" button.
Now, you have a giveaway text channel for this activity.
Step #2: Invite the Bot
The next step is to invite GiveawayBot to your server.
Follow these steps to do just that:
Navigate to the GiveawayBot website on your favorite browser.
Click on the "Add to Discord" button.
Select your server from the drop-down.
Click the "Continue" button.
Review the permissions and click the "Authorize" button.
Complete the Captcha.
The bot will become part of your server to use for the giveaway.
Step #3: Start the Giveaway
On the giveaway channel, you can write this command to begin the giveaway:
/gstart <duration> <winners> <prize>
Follow these guidelines:
In the duration parameter, write the giveaway duration in minutes, hours, or even days. The giveaway will end after this specified time.
In the winner parameter, you can command the bot to pick random winners for you. It all depends on your budget. Depending on your command, the bot can choose 2 or 10 winners.
Specify the prize you want the winners to win. It all depends upon the whole aesthetics of your server and target audience. If your server is gaming, offer gaming-related prizes like a "Steam code" or some game key. You can also give free coupons, a Nitro account, gift vouchers, or cards.
Step #4: Promote Your Giveaway
Now, you must promote your giveaway to inform people to participate.
You can promote it on your Discord channels, Facebook, Instagram, and other social accounts to generate traffic to your Discord. Also, announce the clear-cut rules for participating in the giveaway.
For instance, your giveaway could be reaction-based. All the participants must react to a post in the desired way to enter the contest within the stipulated time.
Also do not forget to announce the winner's prize to attract them to make this effort.
After the stipulated time ends, you can command the bot to select random winners. The MOD or admin of the server can send a private message to the winners to claim their reward then.
Some Important Points To Remember Before Hosting a Giveaway
Here are some important points to remember regarding Discord giveaways:
You should always clearly understand what you want to achieve with this giveaway. Plan your giveaway around that objective.
Always keep your target audience in mind and their interests while planning the giveaway.
Make sure your prize is what your target audience desire.
You can get the help of any online giveaway template to help you plan and design the whole scheme.
Always promote your giveaway on different platforms to attract non-members to become part of your community.
How Can You Win a Discord Giveaway?
Generally, Discord giveaways are reaction-based, so the giveaway might require you to react in the desired way to enter the contest.
The chances of you winning are sheer luck, as there is no other strategy to win these games.
Nevertheless, you can enhance your chances by entering the giveaway from various Discord accounts. You can create new accounts or ask your friends to enter on your behalf.
If you are desperate, you can even try unethical means of hacking the bot regulating the giveaway to choose you as a winner.
Fake Giveaways
Some giveaways can be fake and carried by cybercriminals to attain your personal information. Be mindful and cautious.
Conclusion
Discord giveaways are great ways to enhance engagement on your servers. They can be an effective marketing tool for businesses and people with personal brands.
On Discord, it is easy to carry a giveaway by commanding the bot to perform all the desired actions, from starting the timer to randomly picking the winners.
So, use our guide whenever you are in the mood to conduct a giveaway to attract traffic to your server and generate leads eventually.