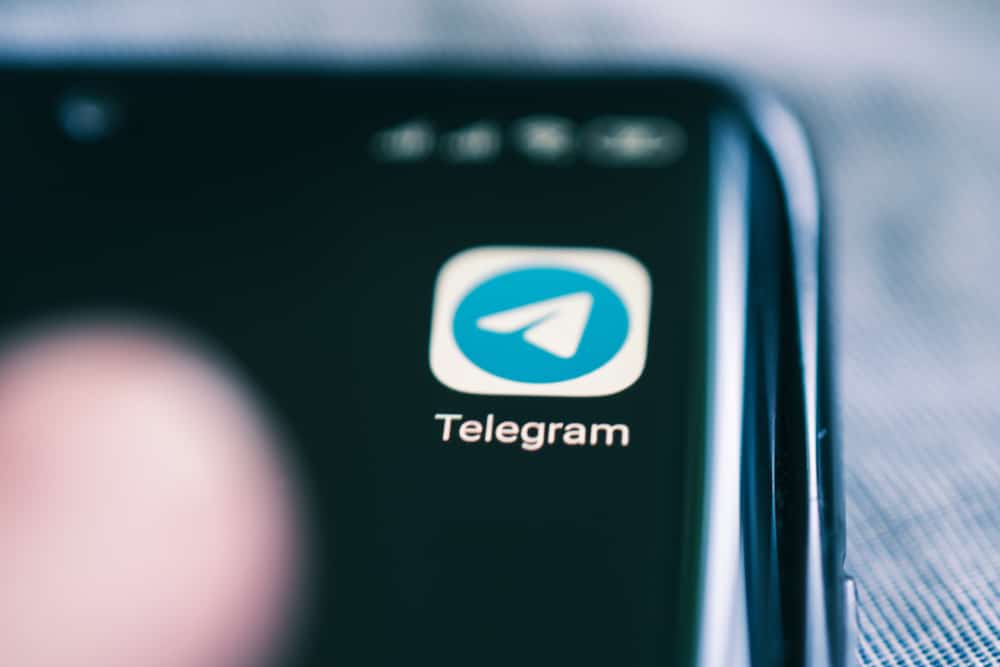 A Telegram channel is ideal for broadcasting updates to your audience or sharing your blogs with your subscribers.
Telegram channels allow only the admin to share messages, and subscribers can view everything shared in the channel.
When you create a Telegram channel, the next thing is promoting it to increase its subscribers.
So, how can you utilize Facebook when promoting your channel?
Facebook has millions of users, and when you promote your Telegram channel on Facebook, you can quickly get more subscribers. The idea is to share a link to your Telegram channel in your Facebook stories or timeline. Also, you can share the details of your Telegram channel and its link in different Facebook groups. You can also create Facebook ads or offer rewards for new subscribers.
We will see the steps for creating a Telegram channel and the benefits of promoting the channel. Still, we will discuss the tips for promoting a Telegram channel on Facebook.
How To Create a Telegram Channel
A Telegram channel is a broadcast platform where people subscribe to a given channel to receive resources or updates shared by the admin.
For instance, when your favorite influencer has a Telegram channel, you can join it to get updates on their activities.
You can create a Telegram channel using the desktop version and the Telegram mobile application.
For Mobile
Open your Telegram application on your Android or iOS device.
Click on the pencil icon for new messages and click the option for "New Channel" at the top.
Enter the channel's name and click on the tick at the top.
Select the channel type.
Lastly, create a public link and click the tick icon to complete creating the channel.
For Desktop
Open the Telegram desktop application.
Tap on the horizontal ellipsis at the top of the window.
Click the option for "New Channel".
Give your channel a name and description.
Select whether your channel will be private or public.
Add members to create the Channel.
You now have a Telegram channel to interact with your audience and subscribers.
Why Promote a Telegram Channel?
Brands quickly shift to using social media platforms and messaging apps for promotion. Suppose you are a brand; a Telegram channel will help you grow your outreach and can boost sales when you have multiple subscribers.
Promoting a Telegram channel is your way of making people know it and attracting more subscribers. Besides, the more subscribers you have, the better your chances of gaining more sales and lead generation.
However, failing to promote your Telegram channel means it will remain unknown, and although you share quality content on your channel, you won't have traffic and subscribers to consume your content or enhance your brand awareness.
How To Promote Telegram Channel on Facebook
There are millions of Facebook users, and many content creators and brands use Facebook to promote their brands, and channels, and share content.
On Facebook, you have different options for promoting your Telegram channel.
Method #1: Use Facebook Posts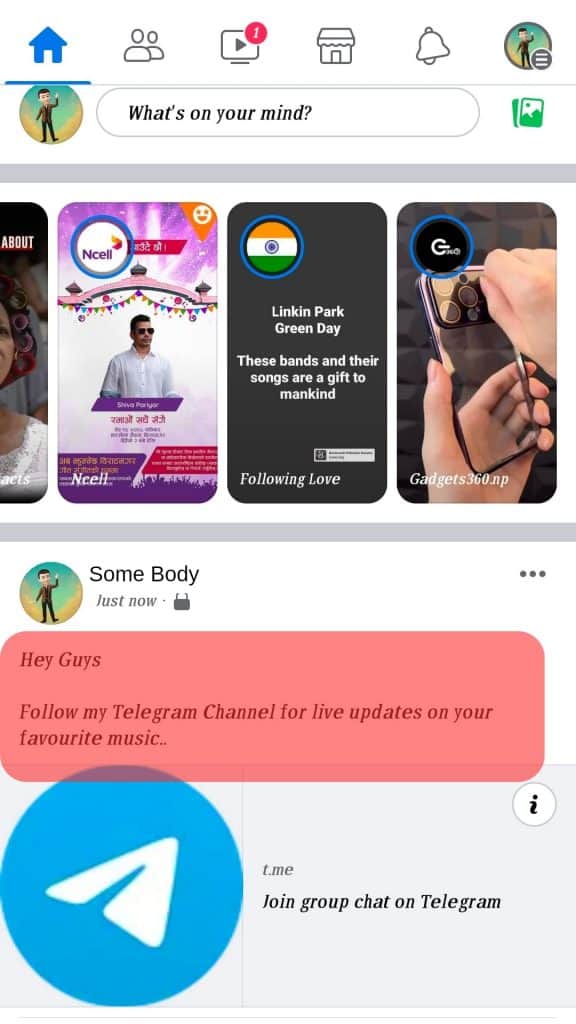 When creating your Facebook post to share to your timeline, consider sharing the public link to your Telegram channel on your Facebook post.
Add a description of what your channel is all about and add a link to the channel.
That way, people viewing your posts will see and click the link to subscribe to your Telegram channel.
Method #2: Use Facebook Stories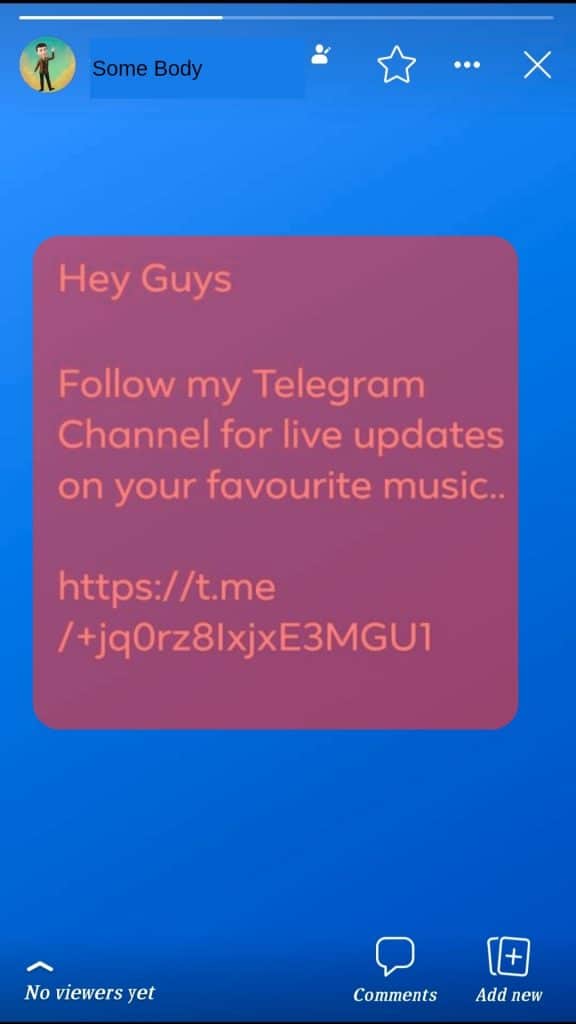 You can create a Facebook Story about your Telegram channel, describing the channel, then add a link for viewers to click on it to access your Telegram channel.
Unlike a Facebook post, a Facebook Story will only last 24 hours. So, consider reposting your Facebook Story often.
Method #3: Use Facebook Groups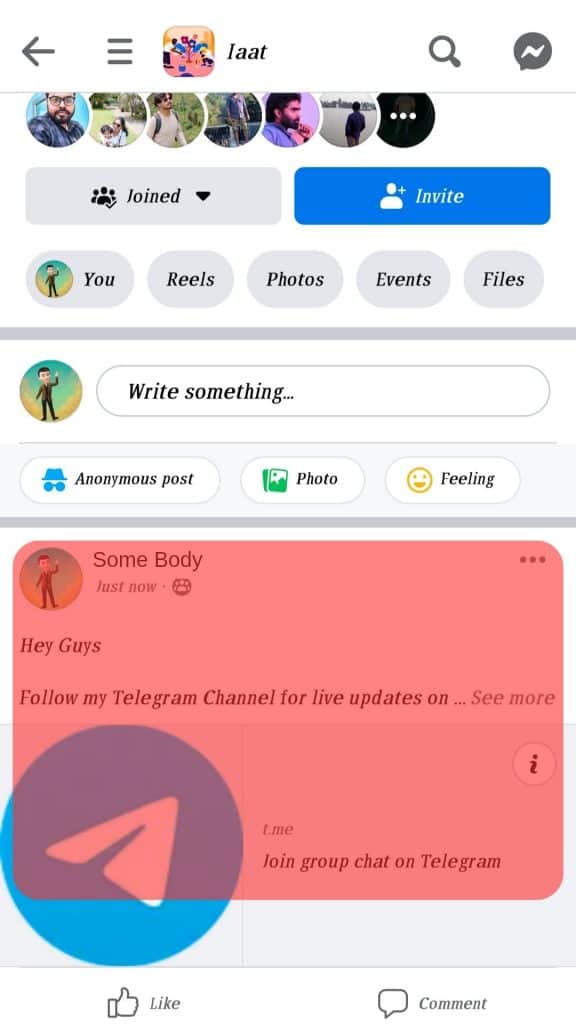 When you are a member of different Facebook groups, ask permission from the admin to share a description of your Telegram channel and its link as your way of creating awareness.
Still, you can create a Facebook group for your brand, invite members, and use the group to promote your Telegram channel.
Method #4: Use Facebook Ads
To further promote your Telegram channel, launch an ad campaign to promote the channel.
You can offer rewards for new subscribers and mention that in the ad campaign.
Note that a Facebook ad campaign is a costly option but can quickly add subscribers to your channel.
With the four options presented, you can comfortably promote your Telegram channel on Facebook. The best approach is combining the methods. For the ad campaign, ensure you have a budget for it.
Conclusion
Telegram channels are great for sharing your content and promoting your brand.
When promoting the Telegram channel on Facebook, consider sharing its link on your Facebook post, stories, and groups.
Moreover, you can use Facebook ad campaigns and create offers for new subscribers.