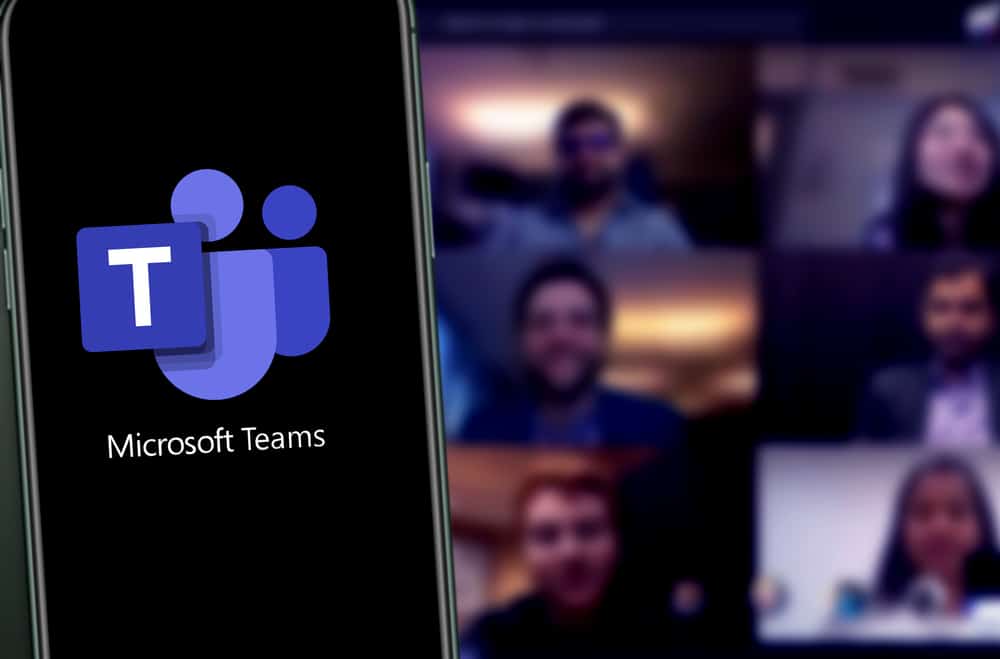 The COVID-19 pandemic was the most tumultuous time of the 20th century. Not only many people lost their lives due to contracting the virus, but also it rendered many unemployed.
The things that somehow offered little glimmers of hope during these rough times were video conferencing platforms.
These platforms, like Zoom, Slack, Google Meet, and Microsoft Teams — all provided the required infrastructure to conduct business and personal meetings to get minds off the depression and anxiety caused by the pandemic.
Today, we are giving a little homage to Microsoft Teams for you to learn more about it. So, when did Microsoft Teams come out?
Teams is a collaboration and communication platform by Microsoft that allows users to conduct their business meetings and manage their teams and projects. The company announced the platform in late 2016 and launched it worldwide in March 2017.
So, keep reading this article to learn more about Microsoft Teams — its backstory and the utilities it offers for effective business communications and collaborations.
Microsoft Teams | Introduction and Background
Microsoft Teams is a collaboration and communication platform by Microsoft to serve as part and family of Microsoft 365 and Office 365 suites.
The platform offers various tools and app integrations to help teams collaborate on their projects, functions, and departments.
The platform lets you communicate with your colleagues, subordinates, or clients through messages, audio, and video calls or share your files and documents.
You can communicate with your teams globally dispersed anywhere in the world with Microsoft Teams.
The idea behind Teams was to compete with the workspace communication platform Slack, which was raved by users due to its practicality and functions.
Did You Know?
Microsoft tried to buy Slack with a bid of $8 billion. However, Bill Gates opposed the idea and urged to focus on Skype Business.
When Did Microsoft Launched Teams?
Microsoft announced its business collaboration and communication platform Teams at an event on November 2, 2016.
The platform was launched to the public on March 14, 2017, globally. Teams was launched in 181 countries and 18 languages.
Microsoft used the Electron framework by GitHub for Teams. The platform uses Node.js programming language.
Upon its creation and success, Skype for Business finally retired in 2021.
What Does Microsoft Teams Offer?
Microsoft Teams offers various features that make it stand out against its competitors.
The platform is essentially a business communication platform for you to chat privately with your teams in one-to-one or group chats.
You can also share files and other media in Microsoft Teams. The screen-sharing feature lets you share your screen for presentations or some entertainment.
One of the most distinguishing features of Microsoft Teams is that it allows you to create channels. Public channels are open to everyone in your workspace, while private channels are exclusive to specific functional teams or projects.
Microsoft Teams is a superb tool for managing any project. It can help you align all the stakeholders to a project and collaborate with them quickly to achieve project goals.
The platform integrates various Microsoft applications to alleviate users' experiences and make collaborations smoother.
For example, you can share files from Microsoft OneDrive with your teams through its integration into the Teams infrastructure.
Similarly, you can integrate Microsoft Office programs like Word, PowerPoint, SharePoint, etc., into Microsoft Teams.
Additionally, Microsoft Teams allows you to conduct video conference sessions with your teams. You can have up to 250 participants in your video calls, while you can even run larger interactive meetings with 1000 participants.
Did You Know?
For your webinars or other video conferences on Teams, you can add up to 10,000 view-only attendees.
Besides integrating with Microsoft's applications, Teams also integrates with external apps like Zoom.
Round Up
Microsoft Teams is a collaboration and communication tool for businesses to communicate with their teams dispersed in any part of the world.
It allows you to manage your workplace and teams remotely.
It is an excellent project management tool that enables you to manage different layers and processes of your project by keeping your entire team and other stakeholders in the loop.
Microsoft launched the platform in 2017, and since its success, the company has finally phased out its Skype for Business protocol.
Microsoft Teams and other platforms like Zoom, Slack, and Google Meets are now indispensable due to the hybrid work system where most work is done remotely and part office-based.
So, the platform is flourishing and expected to grow due to its rising demands, user-friendliness, and simple UI.