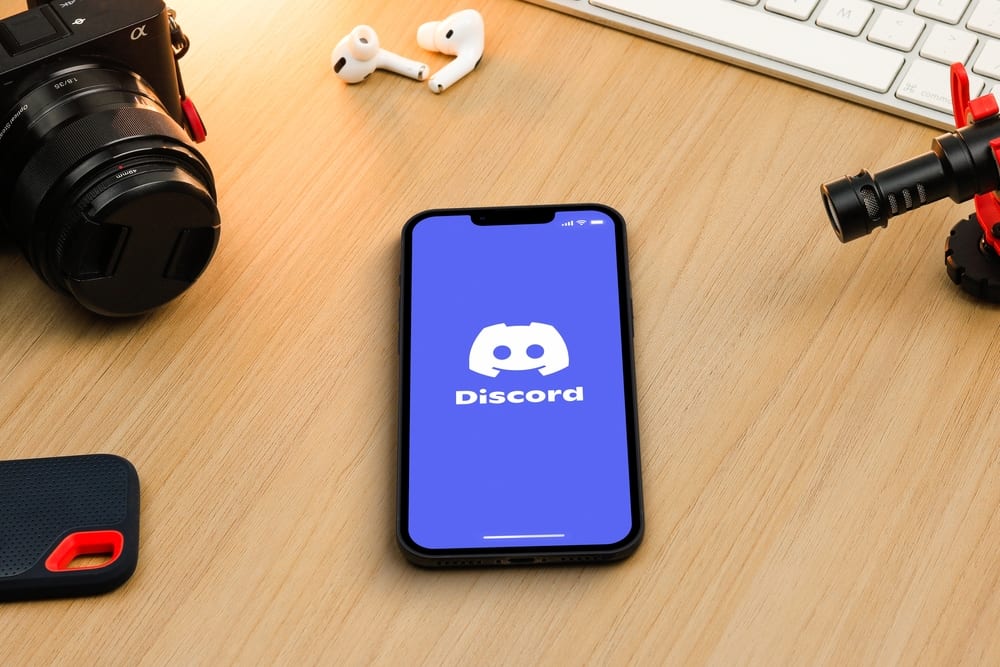 Discord is a voice-text chat app for gamers that millions of people worldwide use. It's free, secure, and works on your desktop and phone. You can use discord to communicate with your friends, team members, and gamers.
It also has a built-in voice and text chat server for online games. Discord bot is a tool that may automate tasks on your Discord server. These bots help to make your work easier.
You may use these bots to engage the community and moderate the server. Moreover, they help send automated messages welcoming new members or banning someone unwanted.
If you're wondering what the first Discord bot was, it was named Airhorn Solutions and released on April 1st, 2016.
This article will discuss Airhorn Solutions, Discord's first bot. Also, learn how to make your own bot in no time to automate your community. 
All About the First Discord Bot
Discord has more than 13.5 million active servers that rely on bots to make the app use smoothly. Airhorn Solutions is the first discord bot created to solve problems in the Discord community.
It was created by a team of developers with years of experience in the Discord community and software development. 
Airhorn Solutions is constantly updated with new features and bug fixes to improve your Discord experience.
Some of the features that Airhorn Solutions offers are as follows.
A user-friendly interface that is easy to understand.
It's perfect for when you need to let everyone know that something important is happening or if you just want to annoy your friends.
A wide range of commands can be used to solve problems.
A built-in search function that makes it easy to find what you're looking for.
A support team is available 24/7 to help you out.
It can moderate chat, give game information, and much more.
To use Airhorn Solutions, type !airhorn in any channel on your Discord server. The bot will then play an air horn sound, much to the delight of everyone in the channel.
The bot reached popularity ever since it was released. Users sent over 500K messages to eight thousand plus users within the first week of release.
You may use the command !airhornhelp to get additional help in the chat window. You must be connected to a voice channel for this command to work. 
How To Use an Airhorn Solutions Bot on Discord Chat?
Discord claims Airhorn Solution to be the only bot you may need to use the app. You may go to the official page of Airhorn Solutions and click to add it if you have a discord account. 
You may use the !airhorn command with or without a suffix. Using the command without a suffix will randomly pick from the available audio clips for that command. When you include an optional suffix, it'll choose audio as per the command. 
You may use the !airhorn command with suffixes such as the following:
default
reverb
spam
tripletap
fourtap
distant
echo
clownfull
clownshort
clownspam
midshort
Truck
You may notice the bot will stop working if you use it to spam in the chat. So, it's best to use 3-4 commands at once. In case the bot loses its functionality, you'll have to add it back to the server. This unresponsive behavior may also be backend when the bot goes offline.
How To Make a Bot on Discord?
Here's how to create a new discord bot.
Log in to your Discord account.
Go to the application page on its developer portal.
Click on 'New Application.'
Type the name of your bot and agree to the terms.
Click 'Create,' and you'll be directed to a new application form. 
Click on the 'Bot' tab.
Click 'Add Bot.'
Click 'Yes, do it! 'on the pop-up. 
You can start bot configuration now.
Adding the Bot to a Discord Server
To add the new bot to your Discord server, generate an invite link with permission to use the bot. Go to the OAuth2 tab and select the bot for application scope. Pick permissions regarding the interaction scope of the bot.
Conclusion
Now you know about the first Discord bot and how it changes the way users chat with others on the app. The bot made it easier for the users to communicate and share information with others.
Discord bots are powerful tools that help you manage your Discord server more efficiently. They can automate tasks such as sending messages and notifications, managing logs, and more.
You may also create a bot at your convenience and use it to manage your Discord community.