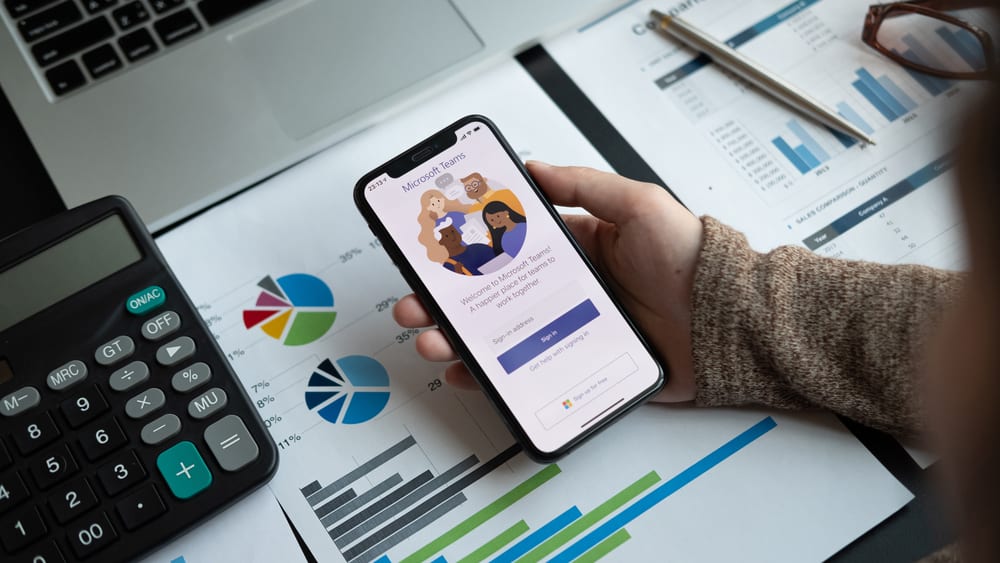 Organizations are now using Microsoft Teams as their project management tool; there are different reasons for this. Project managers can't ignore the features of Microsoft Teams and how it simplifies their work.
Project management aims to align all stakeholders in a project and integrate all the required tools into one platform. We will see how Microsoft Teams helps achieve these goals.
Microsoft Teams helps keep every team member informed, creating transparency in a project. With Microsoft Teams, you can share an Outlook group calendar to ensure you don't miss deadlines. Integrating Microsoft Planner helps in organizing tasks and keeping a tab on them. Still, Microsoft Teams supports teamwork by keeping files accessible to everyone. Microsoft Teams enhances communication through channels in different teams.
We will understand what project management entails. Further, we will discuss Microsoft Teams and how you can use it for project management in your organization.
What Is Project Management?
Any organization requires a project manager to plan and organize how different projects will be accomplished. Project management aims at planning how various members will collaborate on a project and integrate the required tools into one platform.
All stakeholders are involved in project management in setting goals, and the project manager must decide how the goals will be accomplished using the available resources. Project management has challenges, and different tools, such as Microsoft Teams, come in handy to help reduce the complexity.
How To Use Microsoft Teams for Project Management
Microsoft Teams has become a necessary tool for project collaboration and management. Its different features can be channeled to support projects in an organization.
Let's first see the challenges encountered in project management to understand how we can utilize Microsoft Teams for project management.
Stakeholder Alignment
A project involves many people, including team members, managers, executives, etc. Aligning all the involved stakeholders can be challenging.
All stakeholders should receive the same communication to ensure everyone is on-board on different matters and progress. That way, your stakeholders can quickly collaborate to achieve the project goals.
Poor Communication
Many projects fail due to a lack of communication. When stakeholders don't have the same communication ground, delays occur, leading to missed deadlines.
Data Management
When you don't have a reliable way of managing your project data, you will waste time searching for different files. Again, structuring the data becomes a challenge causing inefficiencies and time wastage.
Missed Deadlines
Most projects fail to meet the deadline when there is no way to track the progress. If you fail to define your goals, schedule, and milestones clearly, you will lag in the project and inevitably miss the set deadline.
If the above challenges sound similar, we will discuss how you can resolve them using Microsoft Teams.
How Microsoft Teams Enhances Project Management
Central Communication
To avoid poor communication, you can create different channels for different Teams. That way, a project manager can share the same communication in the channel, and every team member or stakeholder in the channel will access the message.
That way, everyone stays updated on every project detail, achieving transparency.
Better Organization
Using Teams, channels, and tabs, you can utilize Microsoft Teams to organize your project team. That way, players can work on different project sections and collaborate in a Team created for that particular section.
Besides, some members can be added to different Teams where needed.
Sharing Files
When someone is working on a file shared on Teams, other members can access the same resource. That way, you save time locating files elsewhere by having shared files that anyone can access, depending on the set permissions.
Task Management
Microsoft Teams lets a project manager create a tasks tab and link to other integrated tools, such as Microsoft Planner. The team members can then access the integrated tool and use it where necessary from the tasks tab.
A project manager can then access the created tasks to update them and track changes. You can track the progress made conveniently when different tasks are assigned to various members.
Sharing a Calendar
With Microsoft Teams, you can share a calendar with every team member. That way, you can break down a project into milestones and set deadlines for each.
When you share the calendar with the team, everyone will know when they should complete their tasks to avoid missing deadlines.
Conclusion
Microsoft Teams is an excellent collaboration tool for project management. With Microsoft teams, you can create tasks, integrate third-party tools, have a common communication ground, work towards a deadline, and share files.
That way, you can easily get to manage a project conveniently. We've discussed the different ways of using Microsoft Teams for project management.
Frequently Asked Questions
Should I use Microsoft Teams for project management?
Yes, you should. With Microsoft Teams, you will conveniently manage your tasks and bring team members to collaborate. Besides, you will avoid missing deadlines and have multiple ways of organizing stakeholders and communicating with every stakeholder.
Can you integrate third-party tools into Microsoft Teams?
Yes, you can. Microsoft Teams supports integrating multiple third-party tools, depending on your goal. Look for instructions to integrate the third-party tool and follow them to connect the tool to your Microsoft Teams.