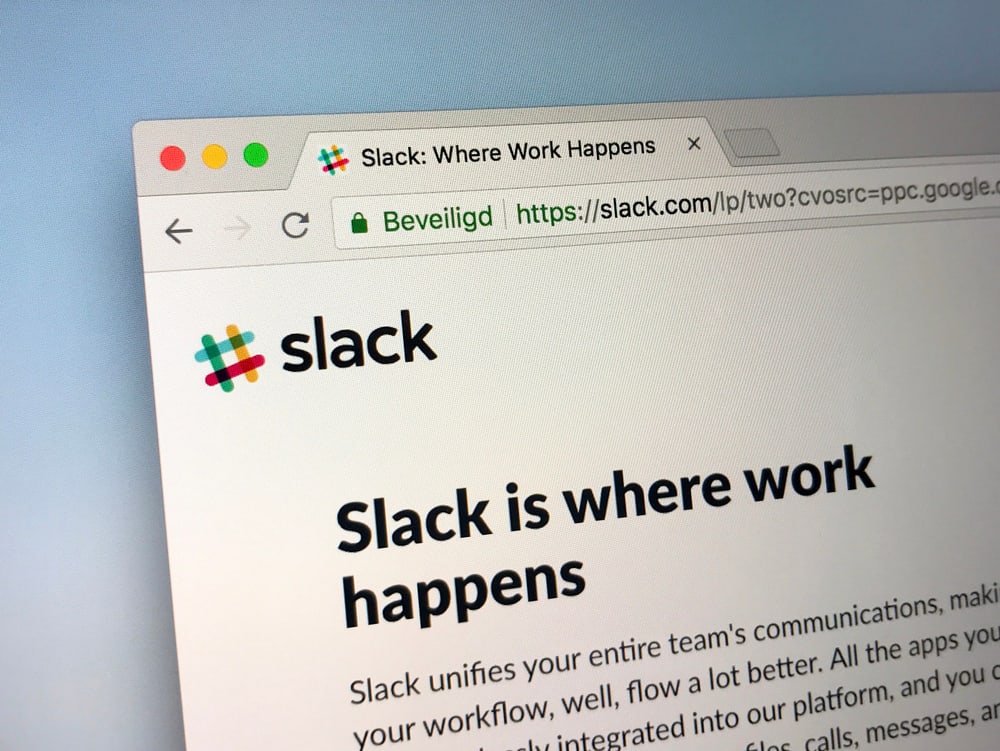 Slack is an excellent collaboration tool that facilitates teamwork in an organization. Its popularity skyrocketed during the pandemic period that forced people to work remotely.
However, Slack sometimes faces issues, and when Slack is down, it affects many teams as most features get limited.
Is your Slack down? Are you having trouble with Slack not responding as expected? Yes? Then Slack is probably down.
Many users recently took to Twitter to tweet Slack is down. Besides, the downdetector also confirmed Slack is down. This unfortunate fact mainly results from issues with Slack's server. When Slack applications can't connect to the server, the server is down, affecting all users. Also, it could be specific features, such as sending messages or not responding, yet Slack is active.
This guide begins by understanding how you can know if Slack is down. Next, we will discuss why Slack is down, then offer different tips for troubleshooting Slack to hopefully regain its usual status.
How To Know if Slack is Down
When you notice Slack has an issue, other users are likely facing the same problem, but how can you confirm that?
Most platforms, including Slack, share their status updates on Twitter. So, if you follow the Twitter account for Slack, you can tell Slack is down if they tweet about the issue or when most people tweet about an issue with Slack.
Still, you can use a DownDetector, which checks the status of different platforms to give a status report on whether they are up or not. Alternatively, you can visit Slack's status page to see if there are issues affecting Slack.
Suppose you have friends who use Slack, such as your team members. You can check with them via text or call to know if Slack is working on their side. If they are facing the same issue, then Slack is down.
Why is Slack Down?
When Slack is down, many users experience issues, such as an error in loading threads, sending messages, rendering hyperlinks, etc. The Slack application connects to its servers to facilitate collaboration. Hence, when you face issues with Slack, it's because it failed to connect to its servers.
When Slack is down, the issue is on its side and affects all its users.
Most issues occur due to failed upgrades of their system or other server-related problems. Again, Slack could appear down, yet the issue is only on your side. When you face issues with Slack, always use the different methods presented to verify that Slack is down.
If it's not down, yet you have issues using it, then troubleshoot Slack on your side, especially by checking your internet connection. Ideally, there is no official reason why Slack is down. However, Slack works quickly to resolve the error to avoid prolonged unavailability of their platform.
How To Resolve Slack is Down
When Slack is down, you can do nothing on your end. The Slack team works on their end to resolve the error and regain the platform soonest. So, you can only wait for them to fix the error.
However, if Slack is down on your end only or you face other Slack-related problems, there are different ways that we can solve them.
Connectivity Failure
When you notice your Slack desktop is not connecting as expected, there is an issue with your network settings.
Still, if you use proxy servers or VPN, that can also bring about the problem. So, troubleshoot your network and, if possible, remove the VPNs to regain a working Slack.
Loading Trouble
When Slack has trouble loading on the browser or desktop, it could be an issue with browser extensions.
In that case, disable the extensions and check if something is hindering your connectivity.
Also, try clearing the web cache and cookies, then reloading your browser or restarting the app.
Server Error
A server error displays the message, "Sorry! Something went wrong, but we're looking into it."
Such a message implies that the Slack server has an error and likely means Slack is down. If so, wait for the Slack team to fix the error.
 Those are the common errors you may encounter using Slack.
Conclusion
When Slack is down, it's mainly an issue with their server, hindering the Slack application from connecting.
We've detailed why Slack is down, how to know it's down, and how to resolve the error.
You now understand how to deal with Slack when it's down.
Frequently Asked Questions
Slack is down due to issues with its servers on its end. When the server is down, your Slack application can't connect to the server, meaning it can't respond as expected.
How do I know Slack is down?
Visit status.slack.com or use a DownDetector to check its status. Also, confirm on Slack's Twitter page to see if they've shared an update about Slack being down.