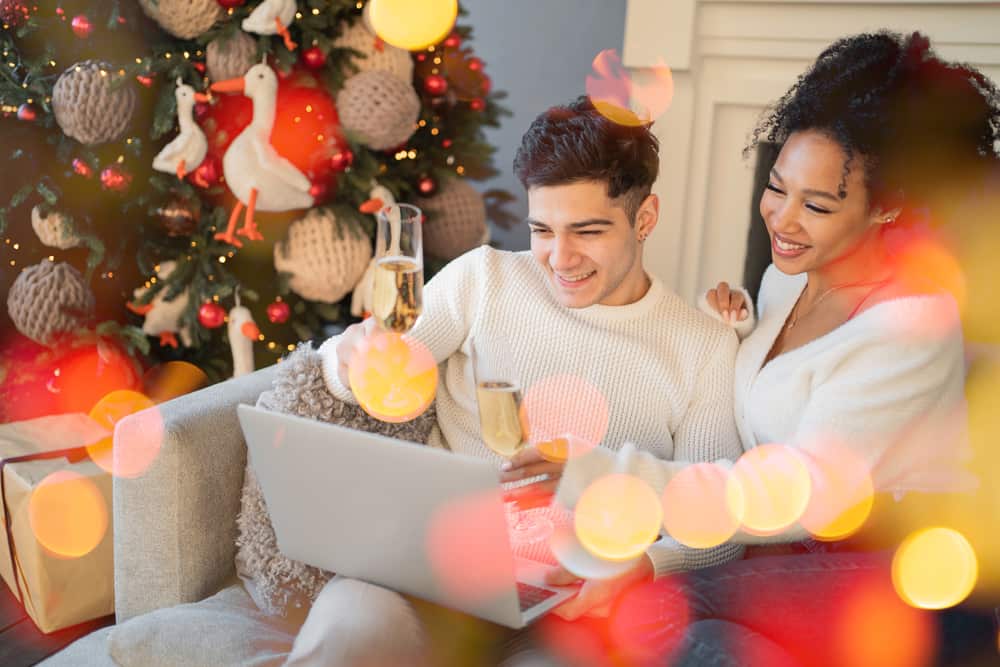 The coronavirus pandemic led to new inventions that we had never thought about. Who could have thought there would reach a point in history where people would have virtual parties?
The main problem with virtual events is people don't understand how to prepare. Virtual parties have given users a headache on how to wear for the occasion, which is why this guide is here.
What you wear to a Zoom party depends on the kind of party you are preparing for. Different occasions call for different wears. You should wear smart and elegant if you are attending a party related to work. But still, you must maintain fanciness and the party mood from your wear. If it is a baby shower, you can wear something that conveys the meeting, like a Mikati floral set. The set is gender-neutral and comfortable, allowing you to dance to the baby shower games.
Zoom parties are becoming a norm in our lives, but many people still don't know how to dress for such occasions. The article has explained what you can wear to a Zoom party and the preparations you can make to make the party a success.
How To Make a Zoom Party Successful
Zoom parties were introduced to continue with fun while maintaining social distancing. Everyone would love the party to be enjoyable and successful when preparing for a Zoom party.
As an individual, you can make the party successful and stand out from the crowd by ensuring the following.
Tip #1: Dress for the Occasion
The dressing is an important aspect that will determine whether the party was successful.
You must wear appropriate clothing, considering the party you are going to attend.
If it is an official party, ensure you're smart and fancy to avoid killing the party mood.
Tip #2: Have a Flattering Lighting
You must ensure your lighting is good for the Zoom party.
Lighting is essential, and if you have poor lighting, nobody will notice it, even if you dress to kill.
Therefore, you must ensure your lighting shows you clearly.
Tip #3: Proper Timing
You must ensure that you attend the Zoom party when you agree with other attendants.
If you come to the party too late, you might find the fun has ended.
Moreover, going to the party late will make the party start behind the scheduled time.
What to Wear to a Zoom Party
Now that you know how to make the Zoom party successful, you can decide what you will wear. As mentioned earlier, what you wear to the party depends on factors like the type of zoom party.
But deciding on what you can wear should not be an issue if you can consider the general tips explained below.
Imagine What You Would Have Worn for a Physical Party
The first thing you can do when you have no idea what to wear is think if the party was physical. Because the event is virtual, it doesn't change how you wear it for the occasion.
Avoid Dull Colors
Wearing bright and festive colors for a Zoom party is another important consideration. Wearing dull colors will not make you visible during the Zoom party.
While considering the above general tips, you can wear for various Zoom parties, as discussed below.
Baby Shower
When preparing for a virtual baby shower, ensure you have a wear that matches the event.
A good example of cloth you can choose for the event is Mira Mikati floral pants and a sweatshirt.
You can compliment it with a hat and a pair of sandals to ensure you can dance for various virtual games.
Office Party
Office parties make users wonder if they should wear official clothes or choose something fancy.
When choosing wear for such an occasion, ensure you are smart and fancy. After all, it is a party, and fanciness is a must.
Wedding
Virtual weddings on Zoom can maintain the same party spirit even though it is not physical.
You can celebrate the big day with a dress that matches the bride's chosen to wear, and find comfortable shoes that will allow you to dance freely.
A Family Party
If the zoom party is about a family gathering, you can make it fun by dressing casually and maintaining a partying mood.
You don't need to be shy about wearing bright colors that will make the party lively.
Moreover, if it is the Christmas season, put on your favorite Christmas sweater.
Conclusion
Virtual parties are becoming a norm. When you find yourself with such an event, don't panic because your wear does not change from what you would have won if it was physical.
The guide has explained general tips when planning a virtual party and how to dress for various occasions.