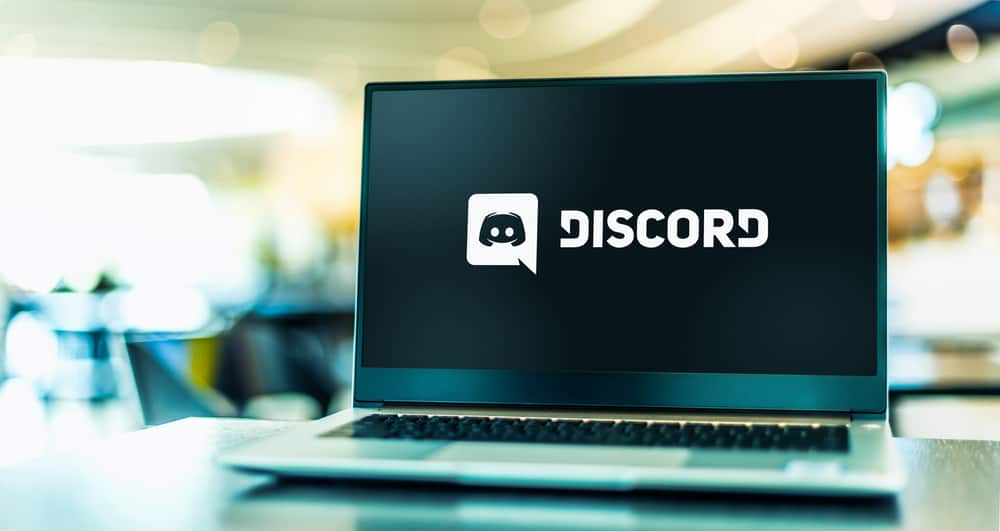 The use of Google Docs is becoming a staple in the business world.
More and more people are turning to Google Docs over other text editing tools.
Google Docs makes it easy for teams to collaborate and access documents from any device.
Is it possible to share Google documents via Discord? If so, how does one go about it?
It's a simple process. You can share a Google Doc on Discord via a link. Go to the document and tap the blue "Share" button. You have the option to share a restricted or open link. Choose an option and tap "Copy link." Go back to Discord, select a server or channel, and paste the link to share the Google Doc. Alternatively, you can use integration tools like appypie connect, zapier, or integrately to integrate Discord and Google Docs. 
Since Discord has become vital to our lives, work, and businesses, many wish to know how to use Google Docs and Discord concurrently. Continue reading this article to learn how to share Google Docs on Discord. Here we go. 
What's Google Docs?
Google Docs is a free web-based texting editing tool. It lets you access your document from any device because it enables you to generate, edit, and share your documents from your browser.
Google auto-saves the document to your Google Drive. Surprisingly, multiple people can edit or add information to the Google document from any location on any device that supports Google Docs.
Therefore, it eases collaborations among teams. You can also take advantage of Chrome extensions. 
Different Ways To Share Google Docs on Discord 
It's possible to share Google Docs on Discord. You can share the document via a link. You can also use an integration tool to link Google Docs and Discord.
The integration will let you bypass the need for a link. Let's discuss these methods in detail. 
Method #1: Via a Link 
You can share Google Docs links on Discord mobile, web, or desktop. Besides, one can access the document from any device. 
Here's how to share Google Docs on Discord using different devices. 
Mobile Devices
Follow these steps to share a Google Docs link on Discord using your mobile device:
Launch Google Docs on your mobile device.
Open a document you would like to share.
Tap the three dots in the top right corner.
Select "Share and export."
Tap "Share."
Tap on "Manage access" at the bottom.
Tap on "Change" under general access.
Tap on the first option at the top.

Choose "Restricted" for restricted access or "Anyone with the link" for open access. 
You can opt to limit access to people with permission to view or modify the document or send a general access link.

Return to the "General access" page and tap the link icon in the top right corner.
Open Discord on your mobile device.
Select a server and access a channel.
Go to the text input field and paste the link. 
Press the send button.
Discord Desktop/Web
Follow these steps to share a Google Docs link on Discord using a PC:
Open Google Docs on your browser.
Select a document you want to send.
Tap the "Share" button on the top right section of the page. 
Select an option under "General access."
You'll need to select a role if you decide to share using the "Anyone with the link" option.  
Click on the "Copy link" button at the bottom.
Open Discord on your PC.
Navigate to the server and enter a channel. 
Paste the link on the message input field and press Enter to share the document.
Method #2: Link Discord to Google Docs 
It's possible to integrate Google Docs and Discord. The integration will let you share Google Docs with ease. You won't need a code or password to share them with your friends or workmates via Discord.
But you'll need an integration tool to do it. Examples of reliable integration tools that seamlessly integrate Google Docs and Discord include:
You'll need to register an account with these tools before linking your Disord to your Google Docs. Appypie connect and integrately offer free Discord to Google Docs integration.
You'll have to pay to use Zapier's integration services. But there is a 14-day free trial phase. You can always evoke your plan if you wish to stop using Zapier as a Discord integration tool. 
Wrapping Up
Google Docs makes teamwork from any location possible.
It lets multiple people concurrently access a document from any device or location.
However, these people will need access to your Google document.
You can share the access via a link on Discord. 
You can also link Google Docs to Discord to ease the document and access-sharing process.
The guide presents some tools that let you integrate the two platforms. 
FAQs
Can I share a PDF file on the Discord channel?
Yes, you can. It's possible to upload and share PDFs on Discord. Go to your Discord and pick a server hosting the channel you'd wish to share the PDF file. Open the channel and move to the message input field. Tap the plus (+) button and select "Upload a File." Go to the file location and upload the file to Discord. Tap "Send" or the "Enter" button on your keyboard to share the file.