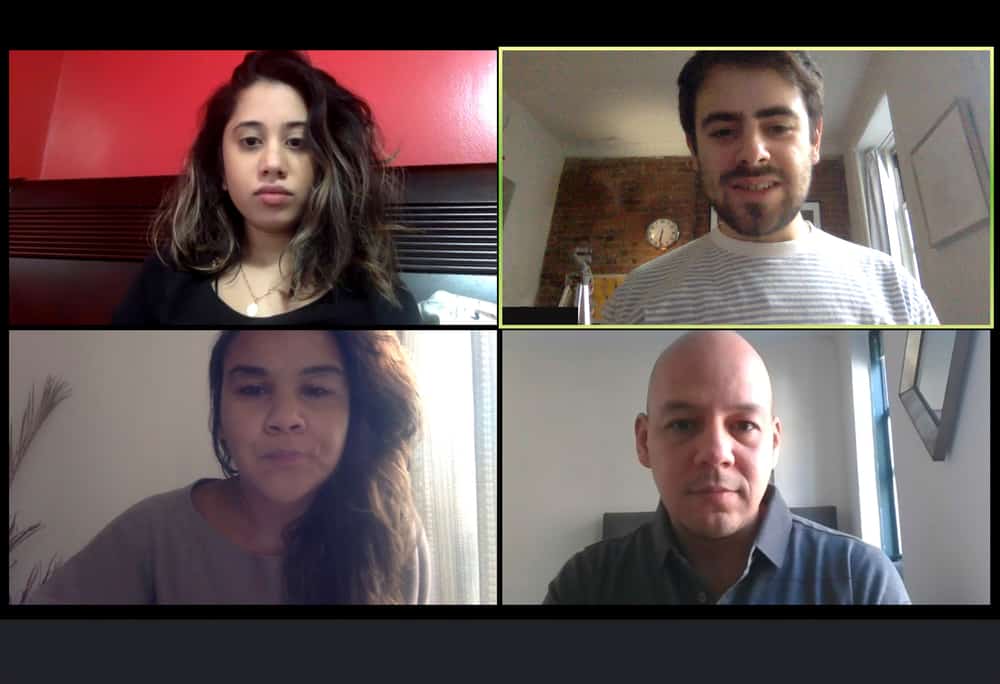 People are used to going to physical interviews, so they don't know where to start when it is a virtual interview.
As this guide will explain, Zoom interviews are the best and easiest to prepare for.
You don't have to go for a Zoom interview too early such that when the interview begins, you are tired from waiting because you did not have perfect timing.
The best time to join a Zoom interview is five to ten minutes before the meeting begins. It is advisable to be timely when going for an interview, but if you join too early, you may get bored because of the long waiting time before the meeting begins.
Interviews are one of the important things we engage in, and no one will be happy to learn they missed their dream job because of simple mistakes they would have avoided. The guide has explained how to prepare for a Zoom interview and the best time to join it.
How To Prepare for a Zoom Interview
When you have an important interview that your life depends on, the last thing you want to happen is to mess with your chances of getting a job.
The following tips will help you prepare for the Zoom interview you are planning.
Tip #1: Choose a Suitable Background
A virtual interview will require a presentable background that won't undermine your personality.
The background is among the things that will describe your personality, and you wouldn't love to use a disorganized room.
You can add some decorations to your background, but it is recommended to use non-virtual backgrounds.
If you don't want people to see the physical surrounding in the background, blur the background, but ensure it is professional and presentable.
Tip #2: Ensure Lighting
Lighting is important to display who you are during an interview.
You must ensure the room you will use for the interview is well-lit.
Enough lighting will enable the interviewee to see you well and avoid embarrassing moments.
Tip #3: Choose a Quiet Room
When you join a meeting, you wouldn't love a room where some funny noises will be heard in the middle of an interview.
Moreover, if you share a room with someone, let them know you will have the meeting such that you get all the quiet environment you can get.
Tip #4: Test Your Equipment
If you have never used Zoom, you must test it twice to confirm it works as expected.
You can do role-playing with a friend and ask them to pretend to be the interviewee such that you confirm your equipment is working.
This is the best thing you cannot ignore, and it will determine if your interview will succeed.
Tip #5: Dress Professionally
Dressing is an important aspect of every interview.
It would be so impolite to dress like you are going to a party when you are looking for a job that requires a professional.
The dress code can vary depending on the job you are applying for.
If the job requires official wear, find an appropriate official suit for the interview.
Moreover, you can research the company's background to see the accepted dress code and prepare yourself.
When to Join a Zoom Interview?
Being timely is one of the things you must consider when joining a Zoom interview.
Being timely does not mean you enter the meeting an hour early. But you can set up your Zoom equipment early and ensure it works.
Once you have set up your equipment, join the meeting 5 to 10 minutes early. You can wait for other participants to join the meeting within the given time.
It is unnecessary to join the interview too early because you may get tired of waiting for others to join.
While waiting for the interviewee, be ready with your responses and get your mind into interview mode.
Conclusion
Time is an important aspect, especially for job interviews.
No one would love to give a job to someone who shows up late for an interview because it indicates you are not ready.
If you have a big interview you are preparing for; this post has explained how you can get ready for it and explained the best time to join the interview.