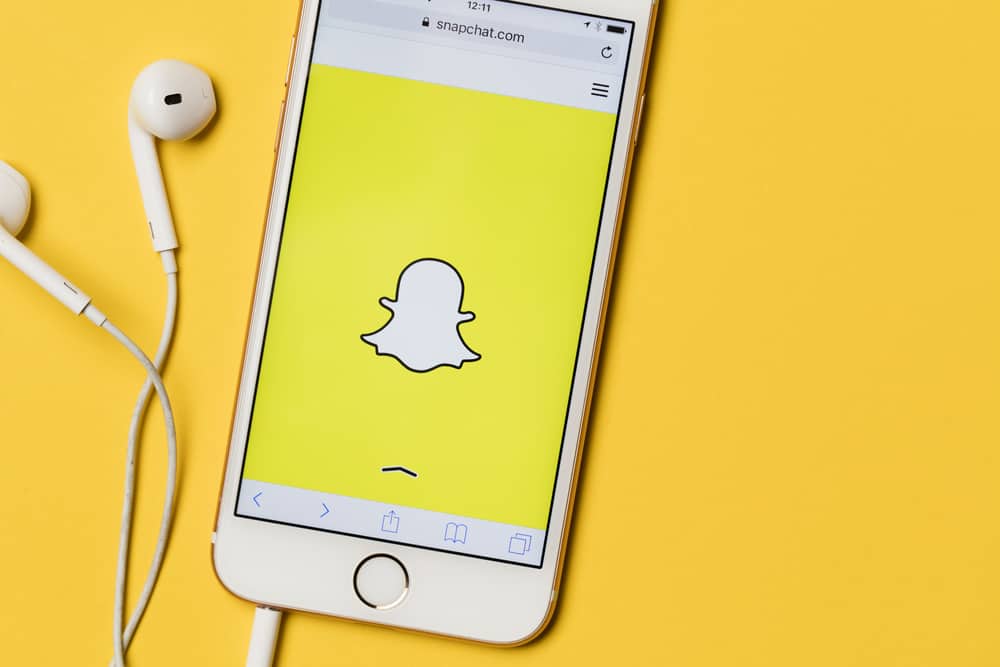 If you are new to Snapchat, you may wonder what content you should post on the app. While there is no one-size-fits-all answer to this question, you can follow some general guidelines to ensure you post interesting, engaging, and relevant content to your audience.
Some things you may want to consider posting on Snapchat include Snaps of your daily life, Boomerangs and videos of you doing fun activities, behind-the-scenes content at work or in your creative process, and glimpses into your personal life and interests.
Keep these things in mind, and you'll be sure to post popular and engaging content! Concerning that, this blog post aims to provide you with some tips and ideas on what to post on Snapchat to engage your audience and get the most out of this platform.
The Benefits of Posting on Snapchat
There are many benefits to posting on Snapchat. For one, it allows you to share content with your friends fun and engagingly. It also allows you to be creative with your posts and to show your friends a different side of you that they may not be used to seeing.
Another great benefit of posting on Snapchat is that it can help you stay connected with your friends. With the app's messaging feature, you can easily keep in touch with your friends and family members who also use the app. And since Snapchat is so popular, there's a good chance that most of your friends are already using it.
Furthermore, if you're looking for a way to spice up your social media presence, posting on Snapchat is undoubtedly worth considering. Its unique features and benefits make it easy to see why so many people love using the app.
6 Fun and Creative Ideas of What To Post on Snapchat Strategy
If you're looking for some creative ideas on what to post on Snapchat, let's have a look at them below;
Share Snaps of Your Daily Life
Snaps of your daily life are a great way to let your friends and followers see what you're up to. You can share snaps of your breakfast, your commute to work, or even just relaxing at home.
Do you have a hobby or interest that you're passionate about? Share snaps of you pursuing your interests! Whether playing video games, painting, or hiking, your friends will love seeing what you're up to.
Share Boomerangs and Videos of You Doing Fun Activities
Boomerangs and videos of you doing fun activities are a great way to engage your friends and followers on Snapchat. Sharing videos of yourself having fun or participating in creative activities is a great way to show your personality and get people interested in what you're up to.
Use Filters on Your Snaps
One of the most fun things you can do on Snapchat is to use filters on your snaps. There are a ton of different filters to choose from, and they can all help to make your snaps more fun and interesting. If you're unsure of the filters to use, just experiment and see what looks best. You can also ask your friends for filter recommendations.
Add Music Over Your Video Snaps
Adding music to your video snaps is a great way to make them more fun and creative. You can choose a song that matches the mood of your snap or one that will make your friends laugh. You can also use songs to add an element of storytelling to your snaps. For example, you could use a song with romantic lyrics to tell a story about your relationship or a song with a fun beat to show off your dance moves.
If you're unsure what song to use, you can always ask your friends for suggestions. Snapchat has a feature that allows you to share snaps with specific friends to get their opinion on which songs would be best for your snap. You can also browse the Snapchat website for song suggestions.
Host a Contest or Giveaway
If you're looking for a fun and creative way to engage your Snapchat followers, why not host a contest or giveaway? This is a great way to get people to interact with your brand and share your content. Plus, it's a great way to promote your products or services.
To host a contest or giveaway on Snapchat, create a post announcing the details. Then, encourage your followers to share the post and tag their friends. Make sure to include clear guidelines on how to enter the contest or giveaway. For example, you may require participants to follow your account and share the post with a certain number of friends.
Once the contest or giveaway is over, announce the winner on Snapchat. This is a great way to keep your followers engaged and coming back for more.
Diversify Your Content Mix
If you want your Snapchat strategy to be successful, you need to diversify your content mix. This means posting various content, not just selfies and photos of your food. Try mixing things up with behind-the-scenes videos, interviews, informative articles, and more. Diversifying your content mix will keep your audience engaged and coming back for more.
How Often Should You Be Posting on Snapchat?
This is a tricky question because it depends on the purpose of your Snapchat account. If you're using Snapchat primarily for personal use, you probably don't need to worry about posting too often.
However, if you're using Snapchat for business purposes, you'll want to make sure you're posting regularly to keep your followers engaged. A good rule of thumb is to post at least once a day, but feel free to post more often if you have interesting content to share.
Snapchat is a social media platform that doesn't impose strict rules on its users. As a user, you're free to post whatever you like so long as it's not related to threatening, violent, and harmful content.
Conclusion
With Snapchat's recent redesign, it can be tricky to figure out what kind of content performs well on the platform. However, by keeping a few key things in mind, you can create engaging and exciting content for your Snapchat audience.
First, focus on creating short videos or images that are creative and visually appealing. Second, make sure your content is timely and relevant to what's happening in the world around you. And finally, don't forget to use filters and stickers to add a bit of fun and personality to your Snaps!
FAQs
What content should I post on Snapchat?
The content you share should be exclusive to your Snapchat. Putting the behind-the-scenes feature in context is important, so always introduce it with a video. You can add value by creating a story sequence with multiple snaps. Talk to people on the team behind the event or key influencers to get their insights.
What should I not post on Snapchat?
Threatening, violent, and harmful content is prohibited on Snapchat — never intimidate or threaten to harm a person, a group of people, or someone's property.