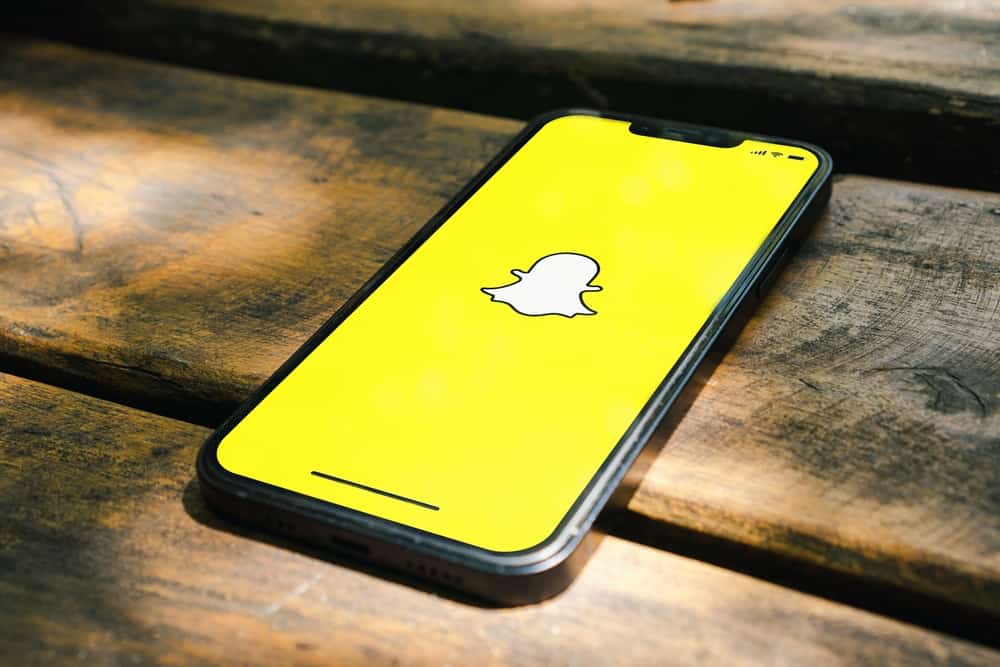 Are you having trouble with your Snapchat notifications not working? Notifications are how you stay updated on shared snaps and direct messages from your friend. Unless you stay informed via notifications, you may miss out on connecting with your friends. Many Snapchat users complain about their notifications not working, but that ends today.
Fixing the issue of Snapchat notifications not working is easy. Common fixes include checking the notification settings, disabling silent and Do Not Disturb modes, clearing cache, updating Snapchat, and logging out and back on Snapchat. These fixes work for Android and iOS.
This guide helps you understand why Snapchat notifications are not working on your phone, then discusses various solutions to help fix the issue. The best part is that the solution works for Android and iOS, and we will cover each step in detail, ensuring your Snapchat notifications are fixed by the end of this guide.
Why Are Snapchat Notifications Not Working?
Snapchat notifications alert you of every new snap you receive; when someone messages you or adds to their Snapchat story, ensuring you don't miss out. The question is, "why are you not getting notifications?"
There are various reasons why that is so, but below are the common possibilities.
You are using an outdated Snapchat version that has technical glitches and bugs.
You've not enabled notifications on your Snapchat account.
You've denied Snapchat permissions on your phone.
Your cache is filled up.
You've set your phone to Do Not Disturb or Silent mode.
The above are not all the possible causes but are the common ones. The next thing is to understand and try the listed solutions until one of them works to fix your Snapchat notifications.
How To Fix Snapchat Notifications
We will discuss various solutions for Android and iOS. Where the solution differs, we will explain the steps for Android and iOS. Sounds good? Let's do it!
Check Snapchat Notification on Your Phone
Snapchat relies on the permissions granted to it on your phone for its normal functioning. So, if the notifications settings are not set correctly, you will have issues receiving notifications from Snapchat. Use the steps below to fix that.
For Android:
Open your phone settings.
Tap the Apps & Notifications option.
Next, click on App Info, and from the listed apps, click on Snapchat.
Under Snapchat, click on Notifications, and ensure all the various options are enabled.
For iPhone:
Open the settings app and tap on Notifications.
Locate and click Snapchat.
At the top, toggle on the Allow Notifications option.
That way, Snapchat has permission to send notifications.
Enable Notification on Snapchat
On the Snapchat app, you must enable notifications for Snapchat to send notifications to your phone. Follow the steps below. They are the same for Android and iOS.
Open Snapchat and access your account.
Tap on your Avatar/Bitmoji.
Open settings by clicking the gear icon at the top.
Under settings, tap on Notifications.
Ensure all options under Notification Settings are enabled.
Your notifications will now work correctly.
Disabled Do Not Disturb and Silent Mode
The two modes, when enabled, hinder all apps from displaying notifications on your phone, which, unless disabled, can get problematic. So, to disable the silent mode on Android and iPhone, press the up-volume key on your phone. That way, you have increased the notification sound.
To disable the Do Not Disturb on Android:
Open settings and tap on notifications.
There, you will see the Do not disturb option. Proceed to turn it off.
For iPhone:
Open your settings and click on Focus.
Next, click the Do Not Disturb button, and if it is enabled, turn it off.
Clear Snapchat Cache
It may hinder its performance when Snapchat has corrupted files and data, or its cache is full. Therefore, you should consider clearing the cache and hopefully get your Snapchat working as usual. Use the steps below.
Open Snapchat.
Tap your Avatar/Bitmoji at the top and tap the gear icon to open settings.
From the settings page, scroll down and click the Clear Cache.
For iOS, click on Clear; for Android, click on Continue.
With the cache cleared, your Snapchat will now work correctly.
Update Snapchat App
Before you update the Snapchat app, consider logging out of the app, then try to log in again and see if your notifications will get fixed. Navigate to Settings on your Snapchat account and tap the Log Out button at the bottom. If that doesn't fix the issue, it's probably a bug or some technical glitches that require updating your Snapchat app.
To update your Snapchat app on Android:
Open the Google Play Store and click on your profile at the top.
Next, click the search icon at the top and search for Snapchat.
Once it comes up, you will see an Update button. Tap on it to install the update.
For iPhone:
Open App Store and click on the Updates button at the bottom.
Next, search for Snapchat; if there is an available update, click the Update button.
If your previous Snapchat version was the cause of your notifications not working, updating the Snapchat app should have fixed the error.
Reinstall Snapchat App
Some technical glitches affecting your Snapchat are best solved by uninstalling the Snapchat app. So, locate the Snapchat app on your home screen and long-press on it. Select the uninstall option and once that is done, install the app from App Store or Play Store. Access your account and see if your notifications are now working.
Conclusion
To stay connected and active, notifications on Snapchat are vital. You can quickly respond to messages and share snaps through notifications. We've seen how to fix Snapchat notifications not working on iOS and Android. Hopefully, you managed to use one of the methods to resolve your situation.