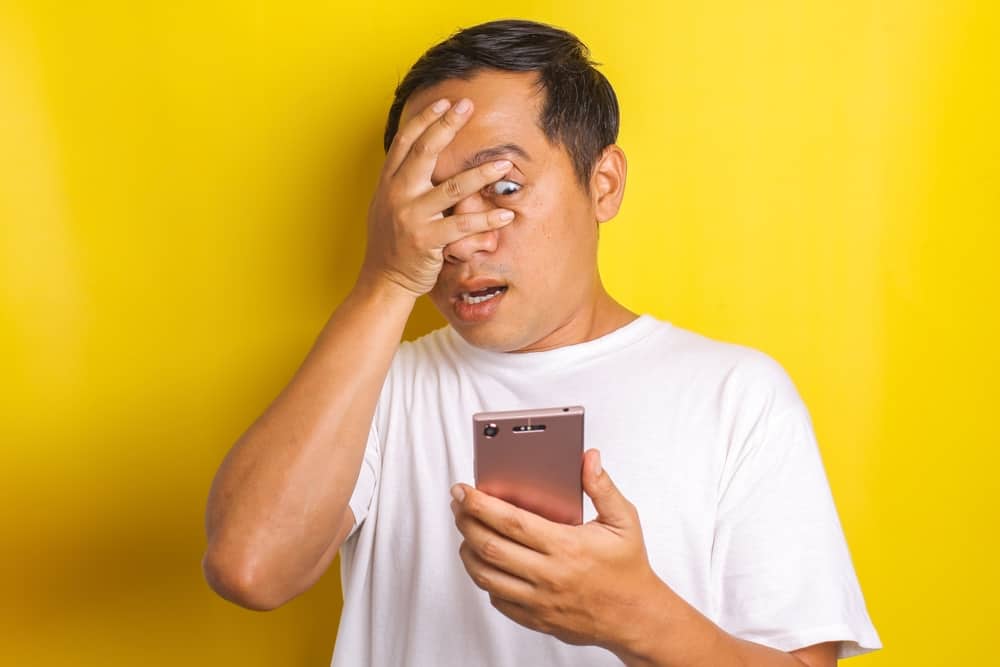 Instagram is the virtual equivalent of hanging out with friends and being updated on their lives.
Among other uses, this platform has done a great job with social interaction and brand management.
And the best of all, making new, genuine connections that you can verify from the authenticity of their walls.
However, there will be moments when you want to avoid someone's posts, though a social conundrum keeps you from blocking or removing them from the following list. 
Well, don't fret over it! Instagram lets you mute people's posts and stories without letting them know you did it. And it's easy to do as well.
So, how can you stop seeing someone's posts on Instagram?
All you need to do to mute someone's posts is click on the three dots in the top left corner of their post, select "Hide," tap "Mute," and select the 'Mute posts and story' option. 
There's no one way to do it. You can mute someone in various ways on Instagram. Let's learn how to stop seeing someone's posts on Instagram without blocking or removing them. So without further ado, let's dive right in!
Stop Seeing Someone's Instagram Posts
Is your feed cluttered with home workout challenges, summer selfies, and heartbreak write-ups? It's only natural you'd want to avoid them. We don't blame you.
Instagram is where a lot of meaningful content can get sidelined because you were too busy catching up with what your college mate did this weekend. 
Moreover, there are pages/accounts that you don't want to hear from, though you can't remove them because you don't want to come off as someone uptight. 
An ideal solution for those instances is to avoid their updates altogether. You can do this by muting their posts and, if you want, their stories too.
As mentioned before, there is more than one way to achieve this, and we will discuss them. 
Method #1: From the Feed
Yes, there's a way you can mute someone from your feed itself.
To mute someone's posts, follow these steps: 
Open Instagram and log in to your account.
Scroll to the post in concern.
Tap the three dots in the top right corner of the post.
Tap on "Hide." The post will be hidden. And you'll get three other options. 
Tap on "Mute [account name]."
Then tap "Mute posts" or "Mute posts and story."
If you see some posts that have 'suggested' written after the account name, it's not an account you follow. It's Instagram recommended, and you can't mute them.
So if you want to stop seeing such suggestions, click on the three dots next to the account's name, and select 'Not Interested.' You can choose a proper reason for avoiding such recommendations as well. 
Method #2: From the Story
Now, if you're shuffling through the stories and suddenly land on the one you've wanted to avoid, you can mute their posts and story from there.
Just follow these straightforward steps, and you're done:
Open the Instagram app.
Open the story of the account you want to mute.
On the top right, tap on the three dots. 
From the list of options, select "Mute."
Select "Mute story" or "Mute story and posts," depending on your goal.
Alternatively, there's one more method where you can mute a post from the story that we will see in the following section. 
Method #3: With a Long Tap
Here's how you stop seeing someone's post by muting them without even opening their story:
Open the Instagram app on your mobile device.
Tap and hold the story icon of the account you want to mute. 
Select "Mute" from the options. 
Select either "Mute story" or "Mute story and posts," depending on your goal.
After doing this, you can successfully avoid meaningless posts and stories without letting people know. 
Method #4: From Their Profile
The ultimate method to mute someone is by doing it from their profile. This might not be the easiest or quickest method, but you can do it anytime, whether they post anything or not.
Let's have a quick run-through:
Launch the Instagram app.
Go to the account's profile of concern. You can find their profile by typing their username in the search box.
Once on their profile, tap on the "Following" button. 
Then tap on "Mute." 
Turn on the toggle for "Posts," "Stories," or both.
Conclusion 
If you've been in a similar situation where you need to mute someone without them knowing you did, these methods are the best.
You only have to mute them from their posts, stories, or directly from their profiles.
Once you're done, viola! You're free to enjoy your Instagram with the content you prefer.
Remember that muting someone doesn't have to be permanent; you can always unmute someone's posts.