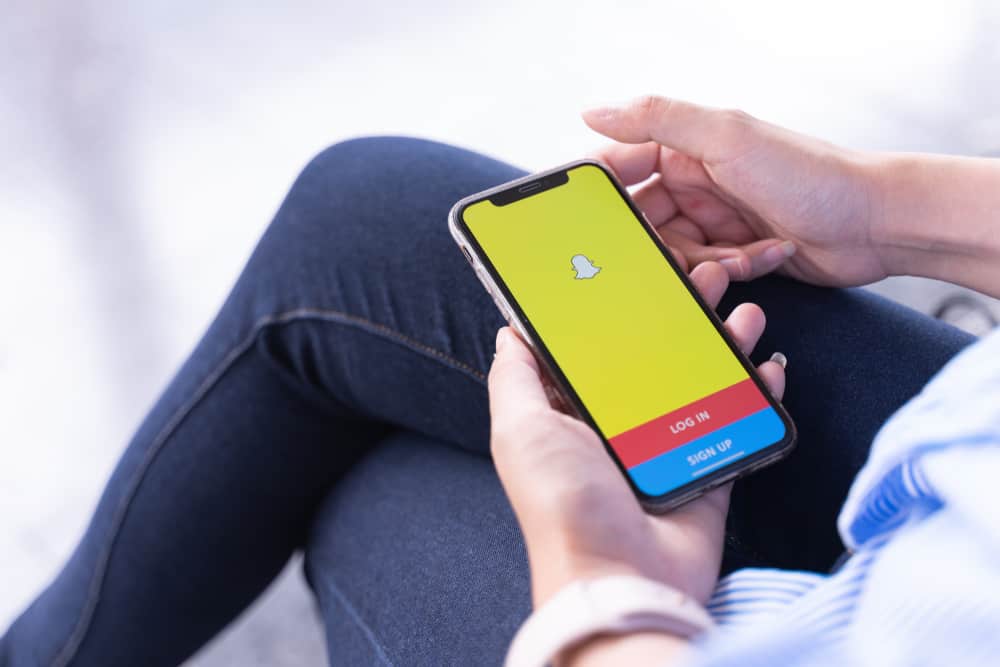 In 2015, a highly unappreciated update to Snapchat added the "Discover" section to the stories tab. It was intended to show curated content from Snapchat's media partners, like Comedy Central, ESPN, and Vice. But in practice, it's just a lot of clickbait and ads making their way into your Snapchat experience. So how do you get rid of it?
Unfortunately, there's no way to remove the Discover section entirely. However, you can customize the content appearing in the section by blocking and unsubscribing from channels, changing your ad settings, or reporting inappropriate content.
Along with tasteless clickbait content, the "Discover" section is also full of age-inappropriate material for teen users that Snapchat boasts. And it's right there on the main page, so many parents are understandably concerned about their children having casual exposure to violence, alcohol, drug use, and other adult themes.
We'll share a few methods you can use to eliminate the "Discover" section on Snapchat.
How Can You Get Rid of "Discover" on Snapchat?
Unfortunately, there's no way to eliminate the "Discover" section completely. But there are a few ways to make it less intrusive and filter out the content you don't want to see.
Method #1: Hide Certain Channels
When you hide a channel, its content is blocked on your discover section. Plus, the algorithm eventually gets the hint and stops suggesting similar channels to you. To block a channel:
Open the Discover section.
Tap and hold on to the video from the channel you want to block.
A menu will pop up – select "Hide (channel name)."
Method #2: Unsubscribe to Channels Already in Your Feed
If you or your kid have subscribed to a channel, but the content is no longer interesting, you can unsubscribe with just a few taps.
This is the best option if you want to remove recurring videos from a channel but don't necessarily want to block all content from that publisher. To unsubscribe:
Open the Discover page.
Tap and hold on to any video from the channel you want to unsubscribe from.
Toggle off the "Subscribe" option in the pop-up menu.
You can also access all the subscribed channels by following the steps below.
Tap on the "three dots" icon in the top right corner of the story page.
Tap the "Manage Subscription and Notification" option in the pop-up menu.
You'll be taken to a page with all your subscribed channels.
Tap on "Edit" in the top right corner.
From here, tap on "X" against each channel that you want to unsubscribe.
Method #3: Change Ads Settings
You can change your ad preference if you don't like the ads in your "Discover" feed. It won't stop the ads altogether (we wish), but it will hopefully remove some more irrelevant ads. To change your ad preference:
Go to your Snapchat profile page.
Tap on the "Settings" cog in the top right corner.
Scroll down to the "Privacy Control" section and tap on the "Ads" option.
You can toggle on or off the different ad settings in the "Ad Preference" menu. However, the content of ads is more influenced by the "Lifestyle & Interest" section, so tap on that option.
Then Tick or Untick the different categories to edit your ad preference.
Method #4: Revert to an Older Version of Snapchat
This might not be ideal, as it's not guaranteed to work, and you might miss out on other new features. But if you're desperate, it's worth a shot.
Get an older version of Snapchat from an APK site like apkmirror.com.
Once you have the app file, uninstall the current version of Snapchat and install the older version of the app you just downloaded.
Once it's installed, open it and sign in with your account details.
Be careful about spam and malicious sites when downloading APK files – only download from trusted sources, and double-check reviews before installing anything.
Method #5: Report Inappropriate Content
If you come across any inappropriate or offensive content, you can report it to Snapchat. This includes sexually explicit content, violence, bullying, and hate speech. You can even report content if you don't want to see it. To report a video:
Play the video in question, then tap on the "three dots" icon in the top right corner.
Then select "Report Snap" from the pop-up menu.
You can choose why you're reporting the video, then tap on the "Submit" button.
Conclusion
The Discover section on Snapchat is clearly the app's least favorite part for many users. But with a few tweaks, you can make it work for you. Whether that means blocking specific channels, unsubscribing from others, or changing your ad preference.