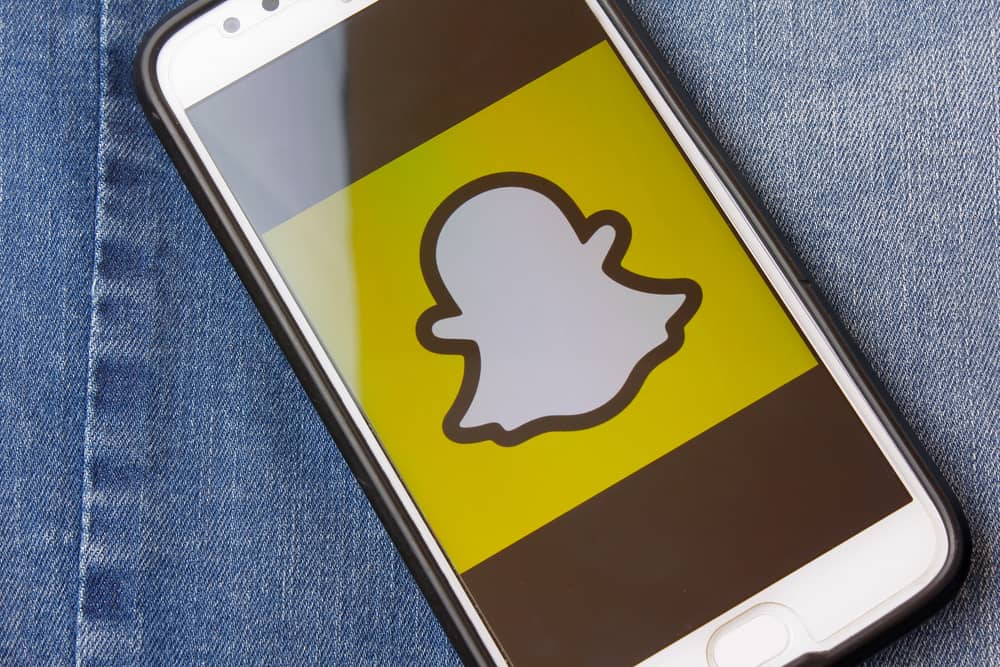 Social media platforms have changed the way we used to interact with one another. It has revolutionized communication from simple texts to sending photos and videos and having video chats. Snapchat is one of those platforms with all the fantastic features that help us connect with our loved ones in the way we want.
With Snapchat's call feature, you can't only send snaps to your friends or loved ones but can also talk to them via audio and video call. But the problem is that most people are unaware of how to call on Snapchat.
Using the call feature on Snapchat is as easy as sending someone a snap. You must follow a few simple steps to start calling your loved ones via audio or video. Open the chat to whom you want to call, and you'll see two call options: audio (a phone icon) and video (a camera icon).
This article will discuss how to call on Snapchat by following a few simple steps. So, keep reading the article till the end for helpful information.
How To Call on Snapchat
Snapchat is famous mainly for exchanging images and videos among friends and family members. Most people are unaware of the feature of Snapchat that allows them to call their contacts using audio and video. Over time, Snapchat keeps introducing new features for its users.
Even though Snapchat has had call capabilities for a while, most users are unaware of how to call on Snapchat. Even a handful of our friends came to us to ask how to call on Snapchat.
Well! We choose to unravel the mystery and expose Snapchat's calling function to simplify your life. Your preferred social networking app allows you to chat with and see your friends and family whenever you want, in addition to allowing you to share photographs, videos, and stories.
Snapchat's slick calling function was one of the last things most people knew it possessed. As a result, we've put together a guide showing you exactly how to call someone on Snapchat. Let's see whether we can experience face-to-face communication from our different locations.
Founders of Snapchat Reggie Brown and Evan Speigel came up with 34 ideas before reaching the idea of Snapchat.
Method #1: Open the Chat
To access your Friends list, open Snapchat and tap on your Bitmoji at the right top corner.
Under the "Friends" section, select "My Friends."
Find the person you'd want to make a Snapchat call with and tap on their name to open a chat.
Method #2: Press the Phone or Video Camera Icon
You'll begin phoning your pal in this phase. You'll have two options, to make a call with or without video.
Locate the video recorder icon and tap it to make a video call.
If you want to call them via audio instead of video, tap on the "Phone" icon next to the video call button.
If they've enabled Snapchat alerts, their phone will start ringing. Even if they aren't using the app at the time of your call, enabling notification will let them know you're trying to reach them. Alternatively, they'll only be able to answer the phone when using Snapchat.
When a phone rings, you have three choices on how to answer it:
They have to click on the "Watch" option to see you, but you aren't permitted to do so.
Both of you can see and hear each other if they choose the "Join" option. You'll receive a busy message if they choose "Ignore."
This is a one-way video, meaning that you can see the other person, but they can't see you.
You can minimize the call on Snapchat by sliding it down from the top of the screen.
Final Words
To wrap things off, perhaps now you better understand how to make the most of the call on Snapchat function and how to apply fun stickers to spice things up. So, what exactly are you putting off doing now? Snapchat (video) calls are much more fun than sending one-sided snaps to each other, so grab your phone and get started.
Frequently Asked Question
Can I follow someone on Snapchat without them knowing?
Unfortunately, there isn't any option that will help you follow someone without letting them know. Snapchat notifies the person when someone adds them to the friends list. So, there is no chance that you can follow or stalk someone on Snapchat without letting them know.
Can someone know if I view their Snapchat profile?
If you want to see someone's profile to check their name, Snapchat score, or shared photos and messages, the user will not be notified about your visit.
Can Snapchat tell someone how many times I have seen their story?
Snapchat only informs the person whose story you see for once. No matter how often you repeat their story, they will not be notified about the number.