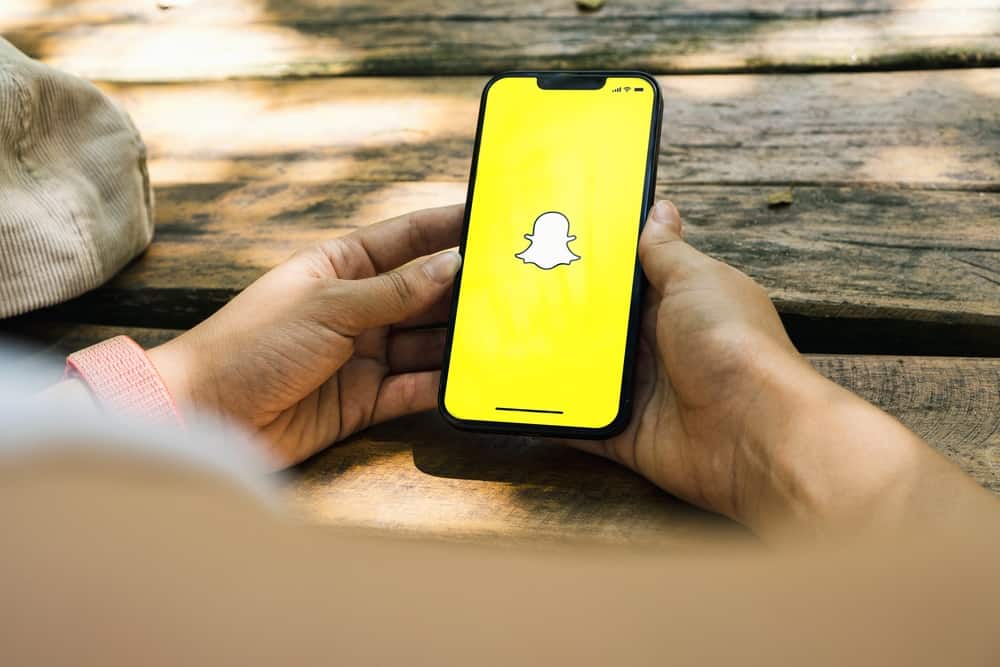 Snapchat is changing how people use it to engage in fun activities and connect with friends.
While on Snapchat, you can now add geofilters, which are filters that are location specific, and when someone views your geofilters, they can tell where you are or recently visited.
Do you know how to use geofilters or create one? No? You are in the right place.
To use geofilters on Snapchat, you first need to enable the filters on your Snapchat account. Once you do, you can access the geofilters based on your phone's location. If you want to get geofilters from another place, you only need to change your location and trick Snapchat that you are in another place. Also, you could choose to create a geofilter if your current location has none.
We will discuss what a geofilter on Snapchat is, how to use one, and how to create yours. Also, we will see how you can trick Snapchat about your current location to allow you to access geofilters of any place without traveling. Let's begin by understanding geofilters.
What is a Geofilter on Snapchat?
Snapchat has plenty of location filters. For instance, if you are in Nevada, you can search for a filter that is specific to Nevada. It could be a landmark or building. That way, when you share a picture and add such a filter, it's an indirect way of telling your audience where you are.
These location-specific filters are what geofilters are.
Geofilters are mainly added when creating Snapchat stories, and Snapchat will use your phone's location to display the filters available to your location.
If there are no filters for your current location, you can instead create your own geofilter.
How To Get Any Geofilter on Snapchat
We've seen what geofilters are on Snapchat. To use one when creating your Snapchat story, you must ensure you've turned on the location on your phone. Next, you need to enable the filters on your Snapchat using the below steps:
Open your Snapchat account.
Click on your profile icon at the top to open your profile page.
Still, at the top, click the settings icon.
Tap on the "Manage option" under "Additional Services".
Enable the "Filters" option.
With that enabled, you can use the available filters in your location.
Let's see how to use Snapchat geofilters:
Open your Snapchat account on your phone.
On the Camera screen, click on the round button to capture a picture.
Once captured, swipe left to view the filters. If prompted to allow Snapchat to use your location, click the "Allow" option.
Note that you will only see filters that match your current location.
Swipe through the filters until you get the one you wish to use.
Edit the photo while the filter is displaying.
Once you are done, click "Next" and complete the process to share your post.
That's it! You've managed to enable the filters option on Snapchat and create a Snapchat story while adding a geofilter.
The only drawback is that all the filters you view are based on your current location. What if you wanted to use a filter of a given location without traveling?
In that case, you need a GPS Spoofing app.
Multiple apps allow you to fake your GPS location, such that you can set your location differently from your actual location, and Snapchat will think you are in the set location and display the geofilters of that location.
Here's the kicker, look for a reliable GPS spoofing app for your phone and install it. Once installed, open the app and set the location you wish to use its filters.
Once you've set your target location, go back to Snapchat, take a picture, and swipe left. You will then access the filters of the spoofed location.
That way, you can fake to have visited a given city or area, yet you are in your house.
How To Create a Snapchat Geofilter
So far, we've seen how you can use geofilters made available by Snapchat.
What if you want to create an On-Demand Geofilter? It's possible, which mainly comes in handy when promoting a brand or place.
Here's how to create your geofilter:
Open your browser and visit the create.snapchat.com site.
Click on the "Create Filter" option.
Design a filter using the available templates or upload your own design.
Choose your days and time when to access the geofilter, then click "Next".
Set the location for your geofilter such that when someone is in the set area, they can access your filter.
Fill in the details in the required field and add your payment information.
Lastly, click the "Submit" button and await a confirmation email from Snapchat.
Your geofilter is now available to be used by other Snapchat users.
Note that the filter must be below 300KB and be 1080px by 2340px for it to be accepted by Snapchat.
Conclusion
Snapchat geofilters are an additional way of creating fun when using Snapchat.
There are multiple ways of using filters, and for brands or companies, filters can help as a marketing strategy.
We've covered what Snapchat geofilters are, how to use them, and how to create yours.