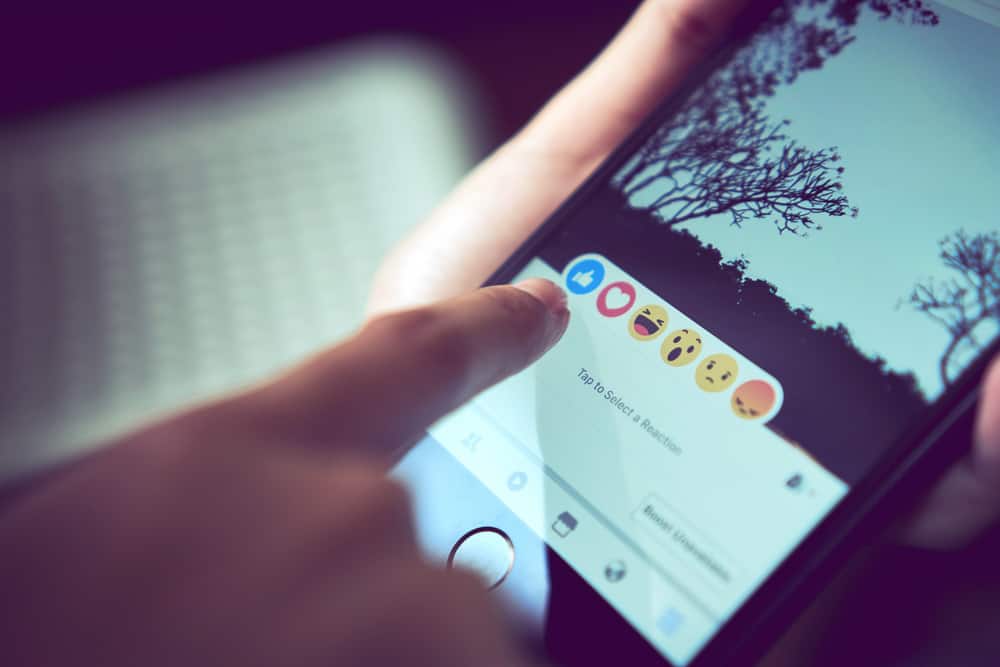 Facebook is one of the leading social media platforms with the highest number of active users.
The app is loved for its features and how users can directly chat with others and react to their friends' posts.
If you are new to Facebook, you may have noticed the thumbs-up icon and wondered what it means or how you can also react with the same icon.
It is easy to do thumbs up on Facebook, whether it is a post or message you want to react to. If it is a message you want to send someone a thumbs-up symbol, you can do this by typing the capital "Y" and then selecting the thumbs-up image. Moreover, if it is a post you want to send a thumbs up, click the thumbs up icon below the post.
New Facebook users may find it hard to do "thumbs up" on Facebook. Before you do that "thumbs up", read this guide to discover what the symbol means on Facebook and how to do "thumbs up" on a Facebook post and chat. If you want to discover all tricks regarding "thumbs up" on Facebook, don't stop reading this post!
What Does "Thumbs Up" Mean on Facebook?
The thumbs-up image may mean many things on Facebook, and one of the meanings is acknowledging you have seen a message.
It may seem rude when you receive a message and fail to let the sender know that you have received their message. Even if you have not read the entire message, you can send the image to signify you have received it.
Moreover, Facebook has put the thumbs-up icon on Facebook posts to enable users to easily like posts they feel are important. If you click on the thumbs-up icon when viewing posts, then it means you love the post and would love to support such posts.
How To Do "Thumbs Up" on a Facebook Post
Facebook users can do a "thumbs up" when they want to react to some post. Whether you are logged in to your smartphone or computer, you can do thumps up easily, as explained here:
Open Facebook on your smartphone or computer.
If accessing Facebook from a smartphone, find a blue color button represented with four closed fingers and a thumb pointing upwards. Click on the blue icon.
If you use a computer to access Facebook, find a greyish text named "Like". Once you click on the "Like" text, it equals a thumbs up.
The above steps have explained how to do a thumbs up on a Facebook Post. Doing the steps means liking the post and showing your support for such content.
How To Do "Thumbs Up" on a Facebook Chat/ Comment
Facebook allows users to send thumbs-up signs when interacting with their loved ones through chats.
If you are chatting and want to send a thumbs up, proceed as explained below:
Open the Facebook application on your device.
Navigate to the chat or comment where you want to send the thumbs-up image.
Open the emoji search bar and type "Y" and click on the thumbs-up emoji.
Alternatively, if a thumbs-up image pops up when you press "Y", select it, and press "Send".
Conclusion
The introduction of various images has made it easy for users to respond to their friends without typing words.
Knowing what the various images mean will make it easy to communicate through the symbols.
Moreover, if you recently joined Facebook and wondering how to do a thumbs up or what it means, this guide has explained it in depth.
Read through the post to discover how to give thumbs up on a Facebook post, chat, or comment!
Frequently Asked Questions
What does the "thumbs up" emoji mean on Facebook?
The thumbs-up emoji means different things on Facebook depending on where you use it. When you see the thumbs-up image on Facebook posts, it indicates the like icon. When a person clicks on the like icon, they support such content. Additionally, the thumbs-up icon means approval.