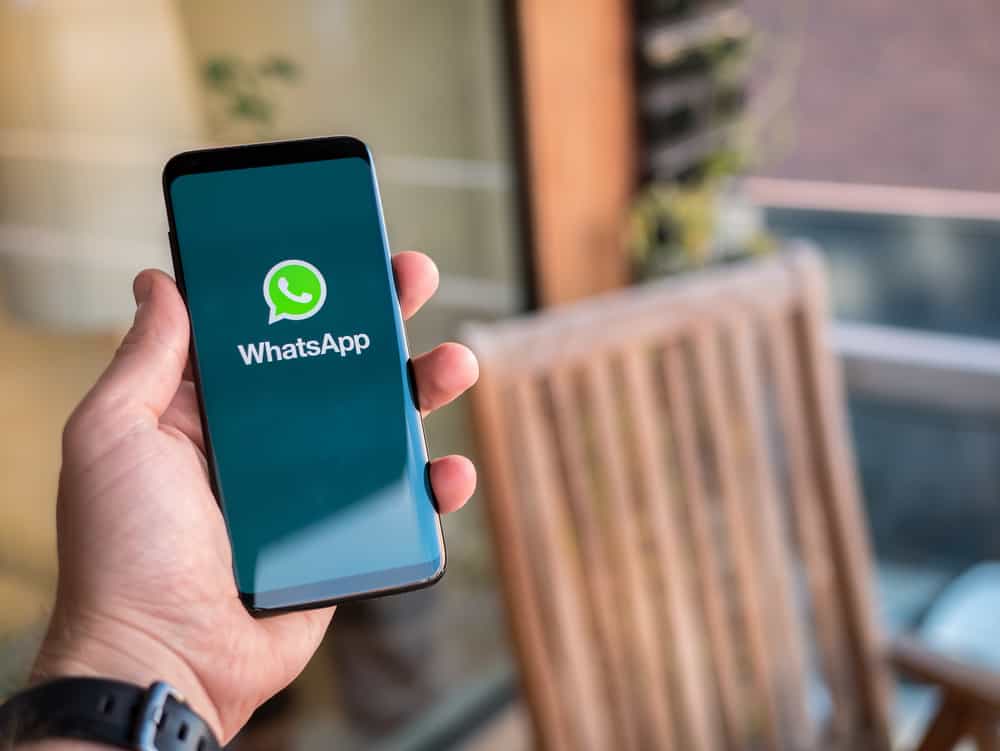 WhatsApp is one of the most sought-out messaging apps in the world, with over 2 billion monthly active users. With a slew of unique features and ease of access and navigation, it's hard to deny the persuasion of this leading messaging platform.
However, there is a bundle of similar apps that do what WhatsApp does and more. So, what exactly sets WhatsApp apart from other messaging apps?
WhatsApp's end-to-end encryption, group messaging, multi-platform availability, voice and video calling, and other features, such as the ability to send photos, videos, and documents, as well as the ability to use WhatsApp on a web browser, set it apart from other messaging apps. This level of security, ease of use, and functionality have become increasingly important as people become more concerned about online privacy and communication.
In this blog, we'll take a closer look at the features that make WhatsApp unique and explore why it has become so popular worldwide. 
An Introduction to WhatsApp
WhatsApp is a revolutionary communication platform that has experienced tremendous growth in the past years: unique users worldwide increased by 22% between 2020 and 2022.
It was first launched in 2009 by two former Yahoo employees and later acquired by Facebook in 2014.
With its user-friendly design, end-to-end encryption for secure messaging, and support for multiple platforms, including Android, iOS, and Windows, as well as web browsers – it's no wonder why WhatsApp has become such an integral tool of personal or business connections around the world.
Features That Make WhatsApp Unique
The following are features that make WhatsApp unique.
Feature #1: End-to-End Encryption
End-to-end encryption is one of the key features that sets WhatsApp apart from other messaging apps. It ensures that only the sender and the recipient can read the messages sent through the app, providing a high level of security and privacy for users.
This is achieved by encrypting the messages at the sender's device and decrypting them at the recipient's device, thus preventing any third party from intercepting or reading the messages.
WhatsApp provides secure communication by leveraging the power of end-to-end encryption and Signal Protocol, an open-source security standard.
This ensures that only intended receivers can access any sensitive or personal data shared through messaging, making it ideal for those looking to keep their communications confidential and protected.
Thanks to its strong encryption capabilities, WhatsApp has become a preferred choice for many businesses seeking privacy when exchanging messages.
Feature #2: Group Messaging
Group messaging is another feature that makes WhatsApp unique and sets it apart from other messaging apps. This feature allows users to create groups of up to 1024 people and communicate with them simultaneously. This makes it an ideal solution for group discussions, collaboration, and coordination.
Group messaging on WhatsApp provides a comprehensive, streamlined approach for users to stay connected. With just one tap of the "New Group" button and selecting participants, groups can be created quickly while keeping all members in the conversation. 
Feature #3: Cross-Platform Availability
WhatsApp stands out for its cross-platform availability, allowing users to access the app across various devices and operating systems. Smartphone owners can download it from either Google Play or the App Store, while iPad and Android tablet users also have direct access through their respective stores.
Furthermore, WhatsApp's web version reaches desktop computers with a browser – no additional downloads are required! This versatility makes it an ideal choice for on-the-go messaging anytime, anywhere.
WhatsApp offers unparalleled convenience for individuals, professionals, and businesses with its adaptability across phones, tablets, and computers.
With messages, calls, and contacts synchronized between connected devices regardless of platform or environment type – users are always within reach.
At the same time, the desktop web version provides a productive tool to stay in touch during times when traditional hardware takes precedence. Such flexibility makes WhatsApp an invaluable communication resource unrivaled by competing solutions.
Feature #4: Voice and Video Calls
WhatsApp stands out from other messaging apps with its cutting-edge voice and video call features. It eliminates the need for additional charges when making international or phone plan-limited calls, allowing users to keep costs down while still making high-quality connections.
The app leverages a peer-to-peer connection that ensures clear audio and stability during conversations, creating an optimal user experience at no cost!
WhatsApp makes it easy to stay connected with friends and family or for business communication.
With a simple tap of the call icon — located next to any contact's name in chats or group chats — users can initiate an audio/video call where they can leverage features like muting their microphone, switching between voice and video modes, as well as choosing which camera is used (front/rear).
A particular highlight of WhatsApp's calling feature is that it supports up to 8 people to join group calls which could be great for team meetings & collaborations!
The future of WhatsApp looks promising, with plans to expand its features to include more tools for businesses, such as e-commerce capabilities and the ability to make payments within the app. The company is also working on enhancing the app's end-to-end encryption and video call functionality. With its growing user base, WhatsApp is well-positioned to continue being a leading messaging app in the future.
Other Unique Features
In addition to end-to-end encryption, group messaging, cross-platform availability, and voice and video calls, WhatsApp offers several other unique features that make it stand out from other messaging apps.
Some of those are listed here:
Media sharing: WhatsApp allows users to easily share photos, videos, and documents with their contacts. Users can send and receive media files of up to 100MB, which can help share large files for personal or business communication.
Status: WhatsApp has a status feature, which allows users to share text, photos, and videos that disappear after 24 hours. This feature is similar to Stories on Instagram or Snapchat, and it's an excellent way for users to share what they're up to with their contacts.
WhatsApp Web: WhatsApp Web is a web-based version of the app that allows users to access their WhatsApp account on their computer. This feature is helpful for users who need to stay connected while working on their computers and businesses that need to communicate with clients and customers.
WhatsApp Business: A different version of WhatsApp that is tailored to small and medium-sized businesses. The app allows companies to provide customer service, automate responses, and connect with customers in a personalized way.
WhatsApp Payments: A feature that allows users to send and receive money through the app, using UPI (Unified Payments Interface) in India. This feature is currently available only for Indian users.
These features make WhatsApp a unique and versatile messaging app that can be used for personal and business communication.
They make it stand out from other messaging apps and provide users with various functionalities to communicate with others.
Conclusion
In conclusion, WhatsApp offers a range of unique features that sets it apart from other messaging apps, including end-to-end encryption, group messaging, cross-platform availability, voice and video calls, media sharing, status, WhatsApp Web, WhatsApp Business, and WhatsApp Payments.
These features make WhatsApp a versatile and secure messaging app for personal and business communication.