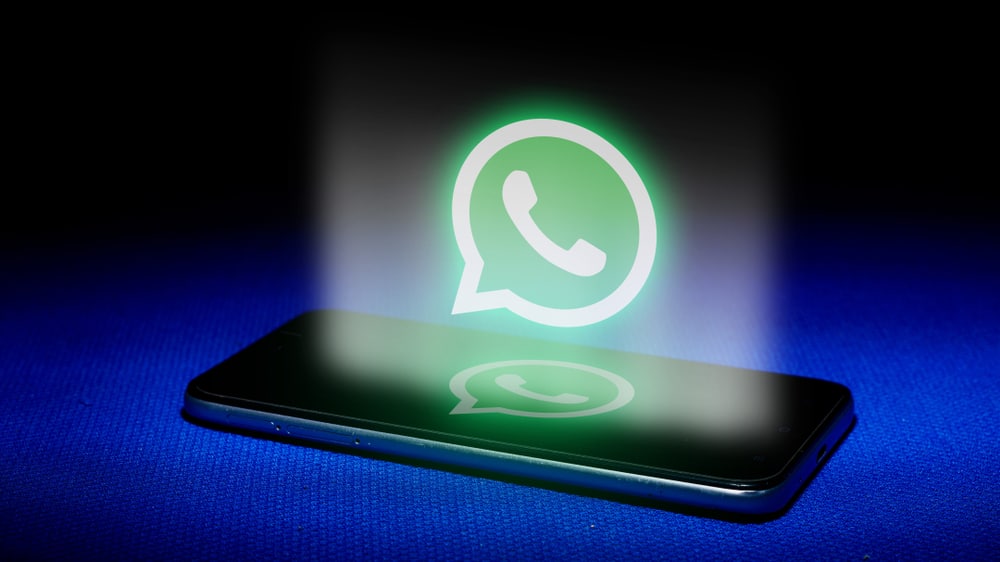 All someone needs to contact you via WhatsApp is your phone number.
However, since it's pretty easy to find someone's number, scammers have developed different cybercrimes to defraud WhatsApp users.
So, what can scammers do with someone's phone number?
Typical scams include: impersonating family/friends and requesting financial assistance, sending you fraudulent links that install the malware in your device that grants the scammer access to your device's contents, and so forth.
This article will teach you different types of WhatsApp scams, how to protect yourself from being scammed, and a lot more about the subject.
Types of WhatsApp Scams
Detecting a WhatsApp scam is relatively easy because cybercriminals often use the same script with slightly tweaked wording/processes.
For that reason, most scams fall into one of the following categories.
Category #1: Impersonation Scams
In this scenario, the scammer pretends to be the victim's loved one or friend and then asks for financial help or other sensitive information.
For example, assume you are a grandparent and don't know exactly where your child is.
A scammer sends you this text 'Good Morning; it's your grandson. My bank isn't working. Please send me some money on my PayPal account.'
Worst case scenario, you panic and send the requested funds to the scammer.
Category #2: Verification Trick
Anytime you need to access your WhatsApp account from a different device, you will be required to input a verification code that will typically be sent as a text message.
With that said, the verification trick is when cybercriminals gain access to your WhatsApp so they can proceed to scam people in your contact list.
It all starts when a random number texts you saying they mistakenly sent their WhatsApp verification number to your phone.
Prior to you receiving the text, the scammer will have requested a verification number for your account from WhatsApp, which the site will send to your number.
Assuming the first thing you will do after receiving the scammer's text is check your text messages; you will see that the story checks out and thus be tempted to send the verification number to the scammer.
The recipient will gain full access to your app if you do so.
Category #3: Fraudulent Links
The fraudulent links scam is pretty hard to detect; thankfully, it is quite rare as it requires the scammer to be extremely tech-savvy.
In this scenario, what happens is that the scammer sends you a link with enticing text. For example, the text could read something like 'Click to get 60% off in Nobu restaurant.'
By clicking the fraudulent link, you will have installed malware/viruses into your device. At that point, the scammer can access your device, which probably has much of your personal information.
Before you regain full access to your device, the scammer will have done as they please with your information.
Category #4: Fake Surveys
Another popular WhatsApp scam involves fake surveys. In this scenario, you will receive a link that promises you the chance to win money or any other valuable thing if you complete a quick and easy survey.
If you decide to click the link, you will be redirected to a site containing a legit-looking survey. However, to be eligible to win the prize, you will be required to input your name, Address, and bank details.
The scammer will use the details you provided to try to access your money.
How To Protect Yourself From WhatsApp Scams?
WhatsApp scams are prevalent because all the perpetrator needs is your mobile number, and all chats are end-to-end encrypted; thus, the site can't flag them down. To be on the safe side, try the following steps:
Set up the two-step verification process.
Restrict being added to groups by people, not in your contact list.
Beware of unsaved numbers requesting money urgently.
Avoid opening links sent by unsaved numbers.
How To Block and Report a Suspicious WhatsApp Contact?
If someone not on your contact list texts you on WhatsApp and you have an inkling that they are a scammer, here is how to report them:
Launch WhatsApp.
Open the chat with the scammer.
Tap the scammer's name at the top.
Scroll to the bottom of the page and tap "Report [name]."
A confirmation pop-up will appear; you can check or uncheck the "Block contact and delete chat" and tap on "Report" again.
How To Notify WhatsApp of a Scammer?
To notify WhatsApp of a scammer, follow the steps below:
On iPhone
To notify WhatsApp of the scammer on an iOS device, follow these steps:
Launch the WhatsApp app on your iOS device.
Tap on the "Settings" tab in the bottom right corner.
Select "Help."
Tap "Contact us."
Write in detail about the scammer issue and their contact information.
Click "Next" in the top right corner.
Tap "Send my question to WhatsApp Support."
On Android
To notify WhatsApp of the scammer on an Android device, follow these steps:
Launch the WhatsApp app on your Android device.
Click on the three dots at the top of the screen to reveal more options.
Tap on "Settings."
Tap on "Help."
Select "Contact us."
Type in the issue you are experiencing with great detail and click "Next."
Tap "Send my question to WhatsApp Support."
Conclusion
Although WhatsApp has implemented several measures to curb scammers from their site, there are still pre-existing scams that you might fall for.
This article contains several ways a cyber-criminal can scam you when they get a hold of your mobile number.
FAQs
Why do scammers often prefer to use WhatsApp?
WhatsApp is the world's leading free messaging app, and all its conversations are end-to-end encrypted. For this reason, scammers can contact you using a fake number and get away with it because WhatsApp does not employ anti-scam software on its systems.
How can I protect myself from WhatsApp scams?
You can protect yourself by:
– Reporting and blocking them
– Setting up two-factor authentication
– Ignoring their messages