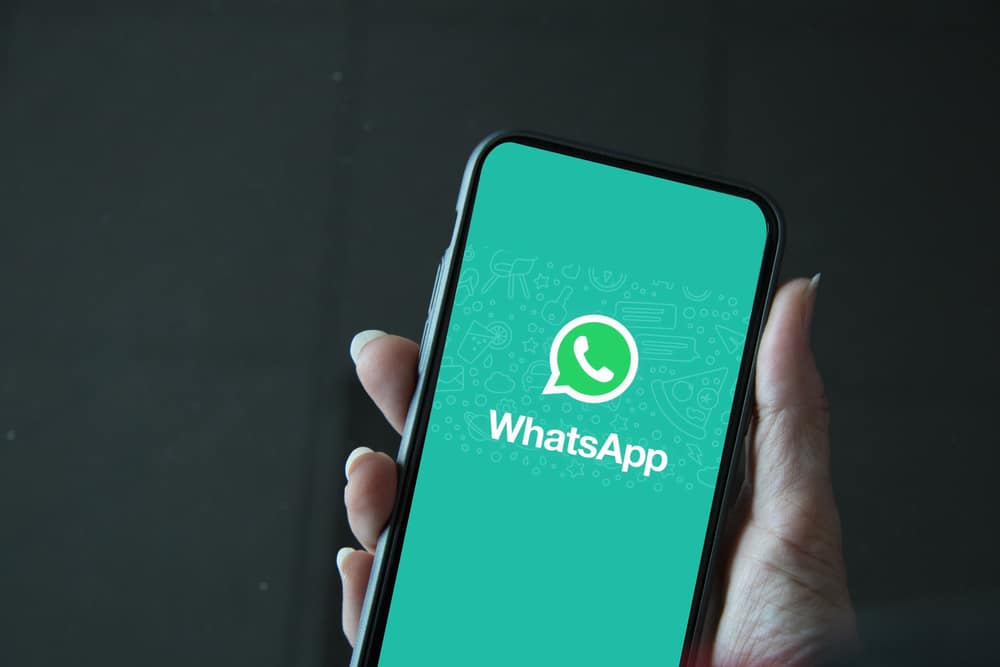 After a lot of work and deliberation for months, WhatsApp finally has come up with the newest feature missing for so long in this messaging platform of choice for more than 2 billion people. This feature comes up with a little clock sign that you see next to an individual or group profile.
If you see such a cute little clock sign next to your friend's profile on WhatsApp or even some groups and wonder what it signifies, then you are in the right spot.
The newest feature of WhatsApp is called the "Disappearing Messages" feature. This feature allows users to set a time from 24 hours to 90 days for any one-to-one or group chat. After this stipulated time, the conversation will disappear automatically, and the messages will vanish. When you see a little clock sign next to any group or one-to-one chat display picture, it means this feature is on.
Let's dive in and learn more about the disappearing messages feature on WhatsApp and how you can enable it for your group or individual chats.
Breaking Down the Reason Behind the Clock Sign on WhatsApp
The small clock icon or sign that you see next to the profile picture of a few of your contacts is the "disappearing messages" icon.
It is a new feature that WhatsApp has launched, which is pretty much reminiscent of Snapchat's self-destructing feature, which disappears your chats or snaps after a few minutes as set by you.
Before rolling this out, WhatsApp tested it out for months. With this feature, users can send messages to individuals or groups which can self-destruct as early as 24 hours (depending on your settings).
Though, WhatsApp is late to the party as it is something that Snapchat has been offering a better version of it for ages (it's kind of Snapchat's USP). Still, better late than never.
You can enjoy this feature on WhatsApp Android and iOS devices. This feature can make your messages disappear on individual chats and group ones.
By default, this feature is off, so you have to turn it on manually.
How To Turn On Disappearing Messages on WhatsApp?
To turn on "Disappearing Messages", follow these steps for individual/group chat:
Open the WhatsApp app on your mobile device.
Open the individual chat or group chat.
Click the person or group name at the top.
Scroll down and select the "Disappearing Messages" option.
Select between these three options to disappear messages accordingly:

24 hours
7 days
90 days.
When you do it, you will see a little clock sign next to the group or individual's picture at the top.
Only the group admin can turn on/off the disappearing messages option in a group.
Important Points
Here are some crucial pointers to keep in mind with disappearing messages on WhatsApp:
The disappearing messages option works on both individual and group chats.
If one participant in a one-to-one chat turns on the disappearing messages option, the other party can disable it as they see fit.
In the group chat, other participants cannot turn off the disappearing messages option. Only the admin can.
If a user does not open a message, the message still will disappear after the stipulated time.
If you forward the disappearing message to someone else, the forwarded message will not disappear. Only the source will vanish after the assigned time.
If you create a backup of a disappearing message, the disappearing message will remain in the backup until you try to restore it from the backup.
Users can still view the preview of the message in the notification panel even if the original message disappears from WhatsApp.
Take screenshots or pictures of disappearing messages to store such messages on your device.
Another Clock Icon on WhatsApp
If you see a clock next to any message you send, instead of a double or single click, the message has not been forwarded due to an unstable internet connection.
When you turn on the internet, the little clock at the bottom of the message will automatically vanish into thin air.
Conclusion
If you see a little clock next to any group or one-to-one chat, you should know it means the conversation will disappear after a specific time. This time slot can be as early as 24 hours and as prolonged as 90 days.
Try this feature out as rolled by WhatsApp to further alleviate the privacy of your conversations.