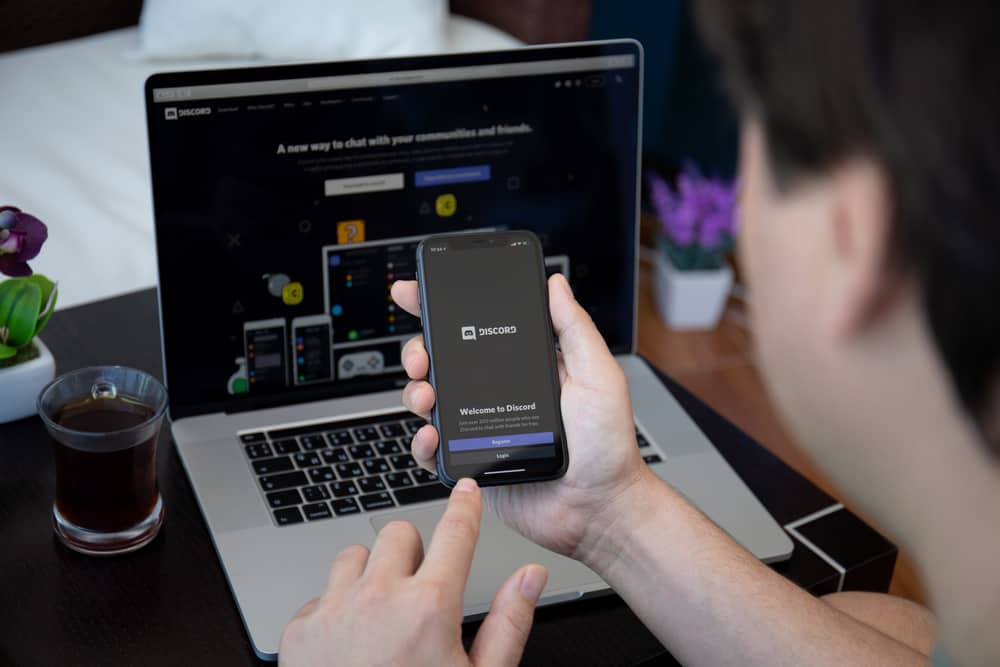 Discord is a messaging platform connecting many people to a server and linking to a given channel. When you create a Discord server, you can invite various bots to help simplify tasks in the channel.
There are plenty of Discord bots that you can use; it all depends on what you want to achieve and the features of the given bot. This guide will discuss everything about the captcha bot on Discord.
When using Discord, you can encounter various spam aiming to achieve various malicious activities. Luckily, a Discord server owner or administrator can invite the Captcha bot to secure the server. Captcha is a Discord bot designed to secure a Discord server from automated raids by verifying users and detecting spam on your Discord server. That way, you get to protect the server members and your server.
We will cover the Captcha Discord bot, its features, and what it secures. Also, we will discuss how to use the bot and mention a few of the commands you can use with the bot. Still, we will discuss questions users ask about the Discord Captcha bot.
What Is Captcha Bot on Discord?
Discord is an all-in-one platform that connects people globally. With Discord, anyone can create a server and invite people to join. There are plenty of Discord servers focusing on different topics. Besides, Discord allows users to add bots to automate most activities on a given server, such as welcoming new members, playing music, verifying new members, etc.
Captcha is one of the many Discord bots you can invite to your server. Captcha is the largest Discord bot that verifies users and detects spam and raids. The bot is free and does an excellent job securing your server 24/7 from account hijacking and raids.
Captcha bot is excellent for securing the following:
NFT servers
Game servers
Creator communities
Web3 communities
Crypto servers
You can also use it to secure a personal server. Spammers are everywhere, and hackers keep trying to hijack different Discord servers with plenty of members and nitro. Inviting the Captcha bot to your server is a great idea to stay safe from account hijacking, automated raids, and spammers.
Here are the amazing features offered by the Captcha Discord bot.
Captcha can automatically and immediately detect and remove any scam links posted on your server. That way, members won't fall victim to phishing attacks.
The bot can flag any suspicious accounts that it finds, especially when the account attempts to verify itself.
The bot offers different ways for all the members to verify themselves when using the server.
The bot can be configured to kick or ban users who fail to verify the Captcha within a given duration.
These are the main features and benefits you get when you add the Captcha bot to your Discord server.
Getting Started With the Captcha Bot on Discord
Captcha is an easy-to-use Discord bot. Every member can get comfortable using the bot to verify themselves. Furthermore, it offers two options for verification, and the administrator or the server owner can decide which verification to use. You can use the web verification option or the image verification.
Captcha offers a detailed setup process for any user to follow along. Start by inviting the Captcha bot to your server and grant it all the necessary permissions. Next, set up your verification channel, choose a location, and decide on a role, then save the changes.
Any member can invoke the /verify command to verify the Captcha. You can use the /config command to access the bot's settings as the administrator. Here is the complete command reference for the Captcha bot.
Conclusion
The Captcha is a Discord bot that the server owner or administrator adds to their server to help detect automated raids and prevent account hijacking. This guide has discussed all details about the Captcha bot. Feel free to invite it to your server.
Frequently Asked Questions
What is the Captcha bot on Discord?
Captcha is a bot that secures a Discord server by verifying users to prevent raids and phishing. You can use the bot by inviting it to your server and configuring it to meet your preference.
Is the Captcha bot secure?
Yes, the bot is secure and does an excellent job of protecting members against spam and automated raids.