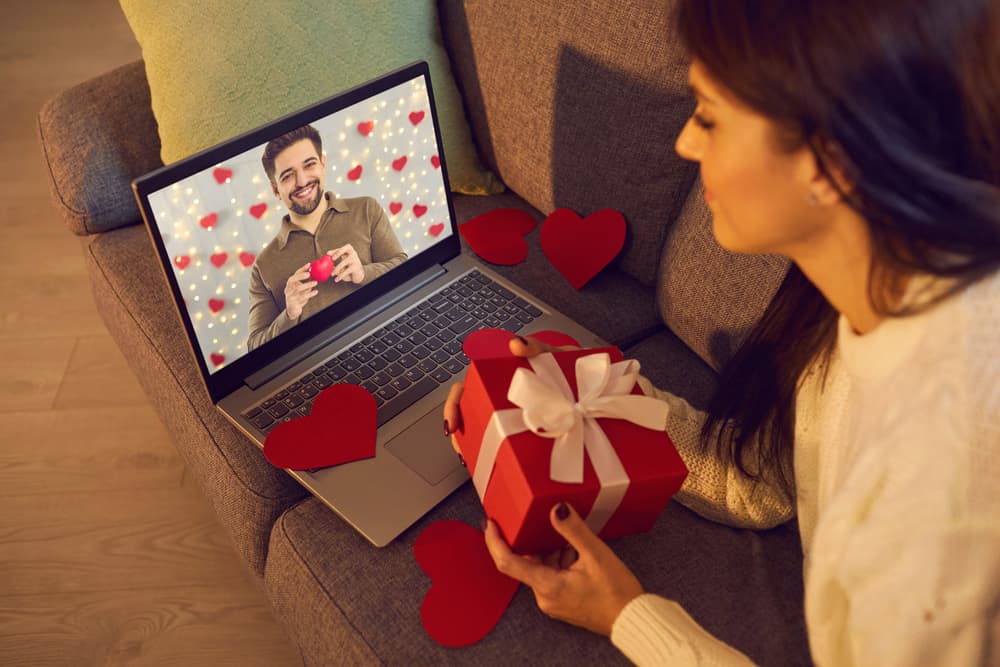 Even though Zoom was introduced as an app to help companies facilitate virtual meetings and conferences, it has become a significant part of our daily lives, helping people meet obligations they can't perform in person.
Zoom has also made it easier to communicate with people even when they are miles away. There's no reason to give up on the person you like because they are far.
Zoom can help you set up dates to catch up and have fun. If you're interested in someone but haven't planned a date yet because they are far, consider having a Zoom date. Like in-person dates, Zoom dates can be nerve-wracking.
If you have a Zoom date exploring topics to discuss can help you be better prepared and more relaxed for the date.
So, what to talk about on a Zoom date?
Some things to discuss on a Zoom date include your hobbies or interests. Naturally, people are more radiant and invested in a conversation when explaining things they enjoy. Another interesting topic for a Zoom date is a get-to-know-you Q&A. The Q&A activity is fascinating, especially as a first-date activity where you want to get to know the other person without asking the boring 'Tell me about yourself' question.
If you're considering having a Zoom date, this post will help you learn about topics you can talk about to make a date as enjoyable as possible.
Overview of Zoom Dates
If you're in a long-distance relationship or have been talking to someone from a different country, you can still enjoy dates and time together using Zoom.
The trick is to prepare topics or activities that are fun and exciting so you can both look forward to your next date.
For long-distance couples, Zoom dates get easier to plan as you communicate and suggest what topics you'd like to discuss on the next date.
Zoom dates can also be uncomplicated for couples that have been together for a while but one person temporarily shifted to a different location.
However, Zoom dates can cause uncertainty and anxiety if they are your first official meeting with someone you like. The good news, there are several topics to introduce and ensure you and your date have the best time.
While you are not limited to specific topics, avoiding religious, political, or other discussions that can elicit strong opinions is best.
Another way to ensure you have a great first Zoom date is to dress comfortably. You don't have to dress as you would when going on an actual date, but it's essential to feel fancy and cheerful, so it reflects in your mood.
Next, we'll go over some things to discuss on a Zoom date.
Interesting Topics For a Zoom Date
Here are examples of things you can talk about on a Zoom date.
Topic #1: Hobbies and Interests
One of the most effortless and natural topics for a Zoom date is your and your date's interests. This topic works well if it's your first date and you're still getting to know them.
The best thing about talking about interest is it gives you an idea about follow-up questions. For example, if your date likes trying out new restaurants during their free time, you can follow up by asking which restaurant they like best.
You can also ask which food they enjoy the most and why. If you enjoy the discussion, you can also contribute by sharing some of the restaurants you like and offering ideas of which you think they'd enjoy the most.
When discussing interests, ensure you engage your date and show genuine curiosity in their activities. Additionally, discuss what you like and suggest activities you can try out when you meet in person.
Topic #2: The Q&A Session
A fiery question-and-answer session is an excellent idea to learn more about a person without seeming intrusive. When preparing for the date, you can search for the best Q&A questions on the internet.
Remember to stick to fun topics to avoid making your date uncomfortable.
Here are a few examples of Q&A questions for a Zoom date.
Where would you want us to go if this wasn't a Zoom date?
What or who are you missing the most as we speak?
Who was the last person you called?
Do you like to plan things or go with the flow?
Would you say you are an extrovert or an introvert?
What are you looking forward to the most?
You can add a timer to the question, for example, by giving a 30-second timeline for each answer to make it exciting.
Topic #3: What You've Learned That Week
Talking about what you've learned in a week on a Zoom date is an excellent way to talk about deeper topics without asking specific questions.
For example, if you are part of a book club, speaking about what you learned is a way to share your perspective about what the book was all about.
Your date can speak about their work week, activities they did that week, celebrations they were part of, and any other thing that offered a lesson.
Sharing what you learned helps you and your date analyze different perspectives of issues and see if you are compatible.
Summary
Zoom dates don't have to be boring. With enough research and fun topics, your date can be as enjoyable as a restaurant or activity date.
Some topics to discuss on a Zoom date include interests and Q&A sessions.
Interests let you know what your date is passionate about, while Q&As are an ideal way to learn about a person without asking awkward questions.