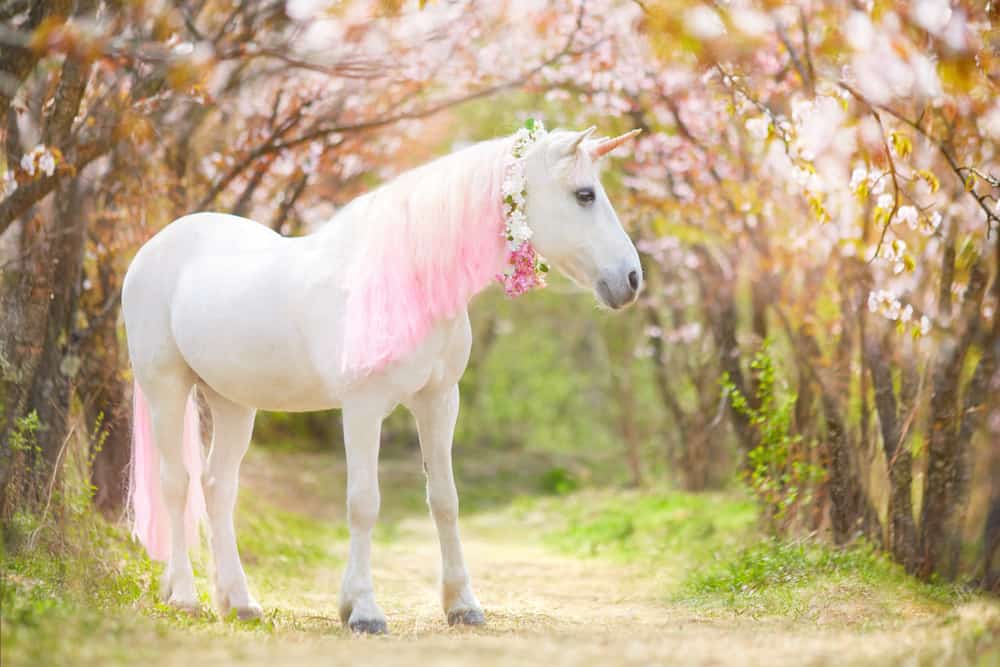 If you want access to some premium features of TikTok on your iPhones, iPads, and Android devices without jailbreak, then this article is for you.
You might have heard about the TikTok unicorn but cannot wrap your head around it. So, what is the TikTok unicorn?
TikTok unicorn is a tweak, modded, or simply the hacked version of TikTok. The tweak version of TikTok gives you the usual TikTok features with added unique (yet tweaked) features missing on the platform.
These added features include the ability to download any TikTok video without the watermark, save the profile picture of any user, remove ads, create 10 minutes videos, comment with more than 90 characters, and much more.
Let's learn more about this tweak and how to download it.
The Need for the TikTok Unicorn
We all know how TikTok came and conquered the entire social media game with its short video-sharing content.
Once Music.ly, now TikTok, the platform has come a long way and has become quite influential in the shortest amount of time. TikTok has content for every person — from educational videos to dumb dancing or ASMR stuff.
TikTok has become so powerful with its simple idea. The magnitude of the success of this platform can be ascertained by the fact that it is the fastest-growing social media platform.
Having said that, if you use TikTok, you would feel certain things are desperately missing.
For example, if you want to download any TikTok video, it will always get downloaded with a TikTok watermark in the corner. It is always there to remind everyone of the original creator of the video. 
Similarly, various other things can be added to the TikTok app to make your experience as a viewer and uploader more fun.
If you are one of those users who want the complete immersive TikTok experience without any restrictions, then TikTok Unicorn is the answer.
TikTok unicorn or TikTok++ is a tweaked or hacked version of TikTok that adds tweaked features to the original application.  
App Store and Google Play Store usually do not support such tweaked apps, so you will not find them in these stores.
There are also some security issues due to which most tweaked applications are unavailable on App Store or Google Store.  
So, how or where can you find the TikTok unicorn app?
It requires a detailed answer you get if you hold your horses and continue reading until the end.
What Does TikTok Unicorn Offer?
TikTok unicorn offers various fun features that could take your whole TikTok experience to a new level.
Like the original TikTok app, you can create videos, edit them with filters, effects, and music, and experience the whole shebang of TikTok as usual.
Besides all this, this tweaked version also offers more to enhance your experience. These additional features are for both uploaders and viewers. 
Download Videos and Profile Pictures
With TikTok Unicorn, you can download TikTok videos without a watermark bouncing in the corner.
Similarly, you can save profile pictures of any users and can comment during the live streaming session with more than 50 characters (90 characters for all videos).
Likewise, you will also be able to download the videos in HD.
Following and Live Enhancements
TikTok Unicorn also has features of following and live enhancements (long press screen for 1 second).
Likewise, you can also spoof user statistics. This includes visually increasing the stats or numbers of your followers, likes, and following. Check this video out to understand this concept!
Additional Features
You can also sort videos based on the like count in any order you want (descending or ascending). You will also get rid of Ads, can see gift prizes displayed on live streams, and can also create longer videos up to 10 minutes.
Similarly, you can view the actual publishing date of the video, the region of the users, and video, users' birthdays, the date of creation of accounts, and 'under view' or 'private' videos in the liked feed.
There are many other features, but for now, let's limit our discussion to all these and move forward to installing the TikTok unicorn.
How To Install TikTok Unicorn?
Follow the steps below to install the TikTok unicorn app on your iOS or Android device.
Step #1: Download the App
Since we have already established that you will not find TikTok Unicorn on the official store, you must go to other routes to access it.
If you have an iOS device, you need to download an iPA file of TikTok Unicorn, along with third-party stores. Similarly, if you have an Android device, then an APK file of TikTok Unicorn will only suffice.
There are plenty of sources from where you can download iPA and APK files, so surf the internet and find the one.
Click below for downloading TikTok Unicorn iPA or APK, depending on your device:
Once you have downloaded the iPA/APK on your browser, it is time to install it on your device. If you have an iOS device, the next step is for you. 
If you have an Android phone, then skip the next step.
Step #2: Install AltStore (Only iOS Devices)
To sideload TikTok Unicorn iPA, you need an installer. You can use any third-party store like AltStore.
You can download AltStore to your computers and get it to your iPhone using iTunes and iCloud.
Once you have AltStore App on your device, you can go to the next step.
You can also check Cydia Store for this tweaked version of TikTok.
Another way is to open this link (LastGen App) on Safari and follow the instructions to download TikTok Unicorn.
Step #3: Delete the Original App
Delete the original TikTok App from your device to make way for the modded version of TikTok.
Step #4: Install TikTok Unicorn
It is time to install the TikTok unicorn using the iPA/APK downloaded in the first step.
For iPhone users, when you launch AltStore on your device, it will show all the iPA files downloaded. Tap on the TikTok iPA file and start the installation of the App, and wait for a few minutes.
The app will be installed and appear on your home screens with added features to enjoy. 
For Android devices, open the file manager and press the downloaded APK file to finish the installation process. After installation, you will get the TikTok Unicorn App on your home screen.
Do not forget to enable "Unknown Sources" in "Settings" > "Security" to permit your device to install APK files.
The Bottom Line
TikTok Unicorn or TikTok++ is the tweaked version of our good old TikTok. This version aims to enhance the user experience by adding features missing in the original version of TikTok.
Once you download this version on your devices, you can enjoy all the usual shenanigans of TikTok, with additional features missing in the original version.