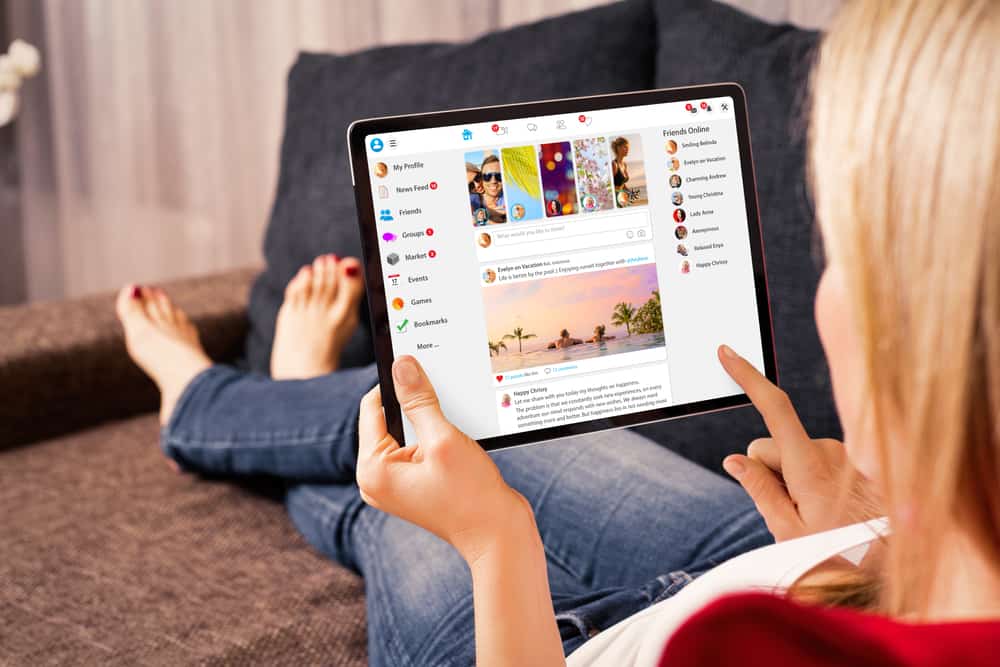 If you think you have been on Facebook for so long that you are a self-proclaimed expert on this OG platform, then this article is not for you.
Here, we are helping the newbies who just got their Facebook account and struggling with some basic terminologies.
If you are someone young or old, and you got yourself on Facebook and cannot figure out where is your Timeline? Then, worry not! We are here to make your life easier.
You can find your timeline or profile page by tapping your name or profile picture on the top left of your homepage. Your Timeline contains all your information like your name, where you live, study, or work. It also includes your friend list, photos, life events, and posts you ever created or tagged in by friends in reverse chronology.
Let's learn more about the Facebook timeline and how you can find it when logging in to your account.
What Is Facebook Timeline?
Facebook has come a long way — from a small Harvard university students' social network to this giant social media network with users in billions.
Over the years, Facebook also evolved with time. It brought many features that it adapted from changing world dynamics.
That is why, despite the stiff competition from newer social media platforms, Facebook still maintains its popularity.
Facebook introduced the Timeline feature in 2011 and made it available to users in 2012. The Timeline was a revamp of the existing profile of users. 
Facebook Timeline combines the user's profile and Wall, creating a visually holistic profile.
Your Timeline contains your posts, photos, videos, and all posts/photos/videos you were tagged in by your friends.
Similarly, it has all your biographical information, like where you live, study, or work, your profile and cover photo, your friend list, and all your life events.
How Can You Find Your Timeline on Facebook?
If you want to navigate to your Timeline on Facebook on your web browser, click on your name or profile picture on the top left of your homepage. This will take you to your profile page or Timeline.
Similarly, if you are using the app version of Facebook, click on your profile photo on the top left next to the "What's on your mind?" box.
You can view all your posts on your Timeline. You can scroll down your Timeline to navigate all your activities or use the "Post Filters" to find the post from any month or year on your Timeline.
Your friends can see your Timeline, and you can see theirs. People who are not your friends can see the content of your Timeline that you have allowed based on your privacy settings.
You Can Remove/Hide Posts From Your Timeline
There are two ways to do that. The first is through your Timeline's "Manage Activity or Manage posts" option.
The "Manage posts" button on your Timeline helps you delete or hide any post you do not want to see.
You can also remove a tag from any post your friends tagged you in via this feature. Similarly, you can hide posts from your Timeline as well.
"Manage posts" helps you remove or archive content in bulk at once from your Timeline, which is the added benefit of this feature. It also has filters that enable you to locate any post quickly.
Another method is individually removing each post from your time:
Scroll down to the post you want to remove from your timeline.
Next, tap on the three dots on the top right of the post.
Click on "Move to trash" from the menu to delete it. You can also move it to archive, edit it, edit privacy, and even turn off notifications.
When you archive any post, it will be hidden and can only be visible to you.
You Can Stop Friends From Posting on Your Timeline
You can also stop others from posting on your timeline. The process differs slightly for mobile and desktop devices; we'll explain both below.
On the Web Version
If you do not want your friends to post on your Timeline, then go like this on the Facebook web version:
Navigate to Facebook on your favorite web browser.
Click on your profile picture in the top right corner.
Click on "Settings & privacy."
Click on "Settings."
Click on the "Profile and tagging" option in the left navigation.
Now under the Profile tab, change the audience to "Only Me" for the option "Who can post on your profile?"
On the Mobile App
To stop friends from posting on your profile through your Facebook App:
Open the Facebook app on your mobile device.
Tap on the menu tab in the right corner.
Tap on the settings icon at the top.
Scroll down and select "Profile and tagging."
Tap on the "Who can post on your profile?" option.
Select "Only me."
Then, all other options are similar for Facebook's web and app versions.
Similarly, in this same section, you can adjust other options related to tagging and tagged posts' audience.
Another thing that is very important in this section is the "Reviewing" section. When you turn the toggle next to the "Review posts that you're tagged in before the post appears on your profile" option on, it will ensure no post will make it to your Timeline unless you allow it.
Facebook recently introduced a profile lock feature. With this feature, the entire Timeline and the profile will be locked for non-friends. People cannot even open your profile and cover photo with this feature.
The Final Words
It's never too late to start a brand new thing in your life. You will slowly catch up with social media terms and jargon.
Today, we tried to explain everything possible on Facebook Timeline or profile page. We figured out how you can navigate your Timeline and how you can manage it.
You can also check out our other blog posts to learn more about Facebook and other social media platforms that you find overwhelming. Do check them out, and let us know your thoughts!