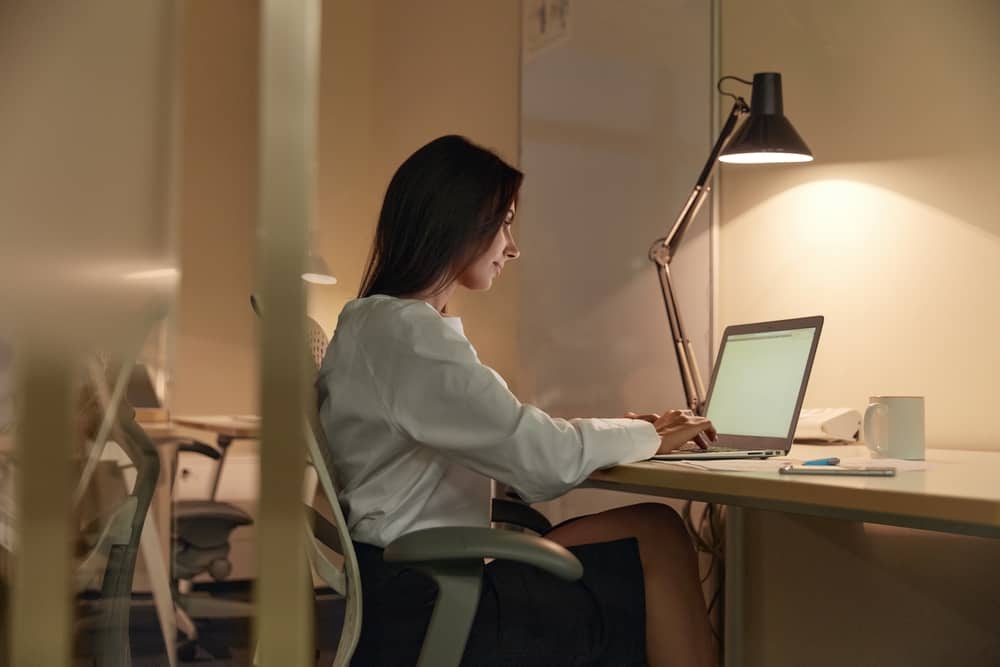 Formatting the sections is one way of making your LinkedIn profile stand out.
LinkedIn has various sections where you can add different details, and when you have multiple skills or other information under one section, adding bullet points make the section look appealing.
Appearances matter; when your LinkedIn is well-formatted, it can easily retain someone viewing your profile.
So, how can you format your LinkedIn using bullet points?
While there is no direct way of adding bullet points to your LinkedIn, you can still manage that in various ways. First, you can copy-paste a bullet point and add it directly when adding a skill. Also, you can use keyboard combinations to add bullets to a given section.
This guide begins by analyzing why formatting your LinkedIn works to your advantage. Next, we will see the steps for formatting your LinkedIn using bullets and conclude with commonly asked questions about LinkedIn. Take a look!
Should I Format My LinkedIn Profile?
Your LinkedIn is your first impression and is what a job recruiter will interact with to see if you match what they are looking for in a candidate.
Besides, the first impression of your LinkedIn goes a long way in helping people take a deeper look at your LinkedIn profile and the details you've added.
So, if you doubted whether formatting your LinkedIn profile is good, you now have clarity.
Take an instance where under your skills, you have ten skills, and if you directly add them with no formatting, we can agree that it won't look appealing, right?
How about if you add the ten skills but this time you add bullet points? Won't that look more appealing, and someone won't get bored checking all your skills?
However, consider keeping things short to avoid messing up the formatting, especially on the mobile view.
So, how can you format your LinkedIn using bullet points?
How To Add Bullet Points on LinkedIn
You are not alone who is stuck on how to add bullet points on LinkedIn.
Many users have had the same problem, but thanks to this guide, you will leave with a working solution.
Two ways can help add bullet points on LinkedIn.
Method #1: Via Keyboard Keys
Before you move to the steps, it's worth noting that they will only work if you have a Num Lock keyboard.
If your laptop or computer doesn't have a separate numeric keypad, you should consider looking for an external keyboard for this method to work.
That being said, use the steps below:
Sign in to your LinkedIn account on your desktop.
Once logged in, navigate to the section you want to format using bullet points.
Once in the section, click on the pencil icon at the section.
Move your cursor to your target location.

Press and hold the Alt key and type 0149 for Windows devices.
Press and hold the Alt + 8 keyboard keys for Mac devices.

Once typed, release the keys; the bullet points will automatically appear in your section.
Press the space bar to add spacing between the text and the bullet point. Anytime you add items to the listing, each will appear with a bullet.
Once done, click the "Save" button.
If you cannot add the bullet points, you are likely using a keyboard that doesn't support num lock, especially if using Windows.
Method #2: Copy and Paste
This method only works if you add a new section and want to add a listing using bullet points.
In that case, open your LinkedIn and navigate to the "Add Section."
When adding a listing, let's say specific skills under your "Skills" section, copy a bullet (•) and paste it before you add the listing.
That way, each item you add will get saved with the bullet point you paste every time you add the list item.
Someone viewing your LinkedIn sections will see your listing using bullet points.
Conclusion
Adding bullet points on your LinkedIn makes your profile look more presentable and easier to follow.
The good thing is that this article has covered the two ways you can utilize bullet points to better format your LinkedIn.
Frequently Asked Questions
Can you use bullet points on LinkedIn?
Yes, you can. Bullet points help in the clean formatting of your LinkedIn. This article has presented two ways of adding bullet points on LinkedIn. Refer to the steps presented to add bullet points to your LinkedIn.
Why can't I add bullet points on LinkedIn?
To add bullet points on LinkedIn, you must have a keyboard with a separate numeric num lock. If your keyboard is modern, especially on laptops, you won't be able to add bullet points to LinkedIn.