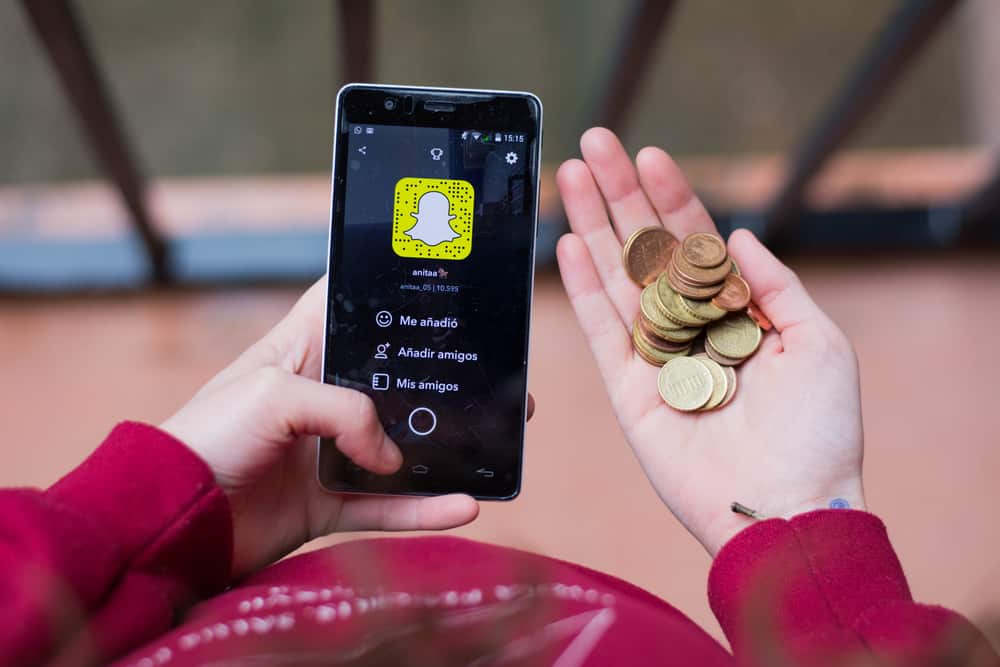 There is more to Snapchat than sharing snaps and chatting with friends. Like most platforms, such as TikTok, Snapchat introduced a way for content creators to earn posting their content, depending on their total views.
For Snapchat, there is a bag with good rewards that each content creator chases daily, and young Snapchat users have enjoyed the reward.
Snapchat offers a portion of $1 million on the platform to people with the most engaging snap. Snapchat introduced the Spotlight, which allows users to create bite-sized videos, and using their algorithm, they can track the most engaging snap. You get to enjoy a whopping $1 million if you are the lucky ones. The good news is that the reward is available daily, thus giving you more reason to use Snapchat.
Have you tried Snapchat's Spotlight? No? We got your back. Today's post covers tips on making money on Snapchat using Spotlight. We'll discuss what Snapchat Spotlight is, what's needed to use it, and tips for creating engaging snaps that rank, hopefully earning you the reward. Let's begin!
What is Snapchat Spotlight?
Snapchat launched the Spotlight in November 2020, which works similarly to TikTok. When content creators realized how easy it is to get a share of the $1 million reward offered daily, there was an influx in the content posted on Snapchat daily.
So, what is Snapchat Spotlight? It is a feature that works like Instagram reels, and users show creative and entertaining content not exceeding 60 seconds. Unlike other platforms, Snapchat offers a reward for the best Spotlight clips, and the algorithm decides the winners. The winners are based on the view count of their clip and how viral their content is.
Spotlight offers no comments section, and you can only add music from that available in its library. Besides, users won't see your name unless you have a public profile and are over 18 years old.
Here's the deal; Spotlight uses four factors to rank the videos and show them to users, including shares, video views, view time, and screenshots. A video that meets the factors is more likely to get rewarded as it can easily go viral. The question is, what do I need to increase my winning chances using Spotlight?
Tips for Using Snapchat Spotlight for Snaps
Not all snaps get approved for use, and it's a good idea to know what is considered to approve your snap on Spotlight. With your snap created and edited, below are the few things to have in place to ensure your content is suitable for Spotlight.
The video shouldn't exceed 60 seconds. That's the rule.
The snap shouldn't advocate or sell any service or product. It should be something engaging and entertaining.
The content of your video should be appropriate for all audiences.
The video should be vertical, and the horizontal resolution should be a minimum of 640px. Snapchat declines low resolution, blurry images, and text-only videos.
The content should be original and shouldn't have been posted before on Spotlight.
Utilize captions, filters, lenses, etc., to ensure your video stands out. You could even use trending music to make it attractive.
Keep the video in-house, meaning shoot and edit it using Snapchat's filters and music from the app's library.
The trick is to be creative. You can still follow all the above tips, but that doesn't guarantee getting a share of the reward.
It takes patience, creativity, and uniqueness to beat the odds. The good news is your followers don't hinder you from getting a shot at the reward. Everyone has a fair fighting chance if you follow the Spotlight submission terms.
How To Post Your Video to Spotlight
Now that you understand how best to create your snap to ensure it gets approved, it's time to create one, submit it, and try your luck to get the reward. Follow the steps below.
Open your Snapchat app and log in to your account.
Create a video clip using the camera and the available filters, then add music to the clip. Follow the tips we discussed to create a clip that stands getting approved.
Once your clip is ready, click the "Send to" yellow button at the bottom of the screen.
Choose "Spotlight". Once you click on it, you need to add topics to enable Snapchat to categorize your clip. You can do so by clicking the "#AddTopic" it works the same as using hashtags.
Once you have your topics, click the "Send" icon at the bottom of the screen.
That's it! A moderator will check your clip, and it will go live if accepted. You can check its status by clicking on your Profile/Avatar, then click the Spotlights & Snap Map button.
How To Increase Your Snapchat Spotlight Views
The views play a great role in you getting a shot to be rewarded. If you wonder how you can increase your views, below are a few tips.
Post Viral Content: Creating viral content is not easy. However, ensure consistency in posting your content to increase the chances of your clips reaching more people. Again, your creativity plays a huge role, and who knows? Maybe your next clip can go viral.  
Grow Your Snapchat Account: Although your followers don't count as much, promoting your Snapchat account will help add more views to your clips. Share your snapcode on various platforms, and Snapchat's algorithm will show your feeds and posts to your followers.
Take a Stand: Snapchat's algorithm understands you better when you are consistent with your niche. Your clip should follow a structure and specific niche for the algorithm to recommend your clips to people who share the same interest.
Getting more views for your snap takes time, but if you follow this guide, you have an easier path.
Conclusion
The bottom line is that Snapchat pays for those who are lucky. To join that category, you should follow the tips discussed in this guide. Furthermore, Snapchat's Spotlight accommodates everyone, and you, too, can start earning from it. Try out your luck!