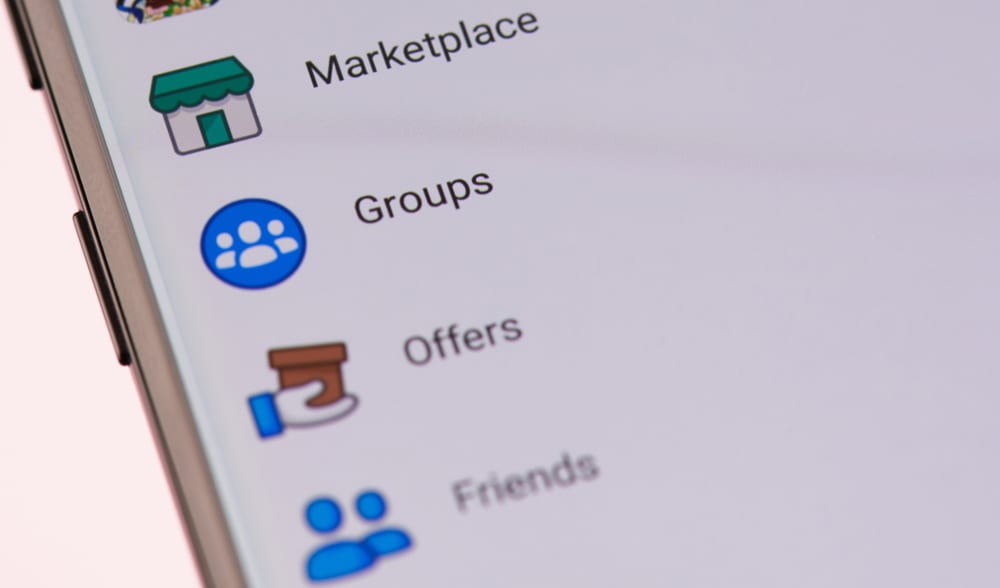 Facebook keeps revamping the user experience to give you more reasons for using it. One such way is by letting people buy and sell goods through the Facebook Marketplace directly from their accounts.
While at it, sellers have to comply with the tax regulations imposed on all businesses as they also make plenty of profits despite selling their products via Facebook Marketplace.
Facebook ensures that all businesses with checkout are subjected to the correct tax regulations and laws. Facebook collects tax information for all sellers, including their social security numbers. To add tax information to your Facebook marketplace, you must add the nine digits of your SSN or the four digits of your ITIN in the banner displayed at the top of your sales section under Facebook Marketplace.
We will discuss what tax ID information on Facebook is, how to add your tax information to the Facebook marketplace, and the valid documents required when adding your tax information. This guide offers a complete introduction to tax compliance by sellers on the Facebook marketplace. Take a look!
Getting Started with Tax Information on Facebook Marketplace
Facebook marketplace offers a haven for buyers and sellers to interact. You can easily start selling your goods on the marketplace as a seller.
Facebook began collecting tax information details for all sellers, new and existing ones, in January 2022.
The details required include Social Security Number (SSN) and Individual Tax Identification Number (ITIN). Your tax information constitutes your tax ID required for Facebook to comply with the applicable tax laws regarding businesses. Moreover, it ensures that you get to pay your taxes before the deadline as a seller.
Besides, tax ID numbers are used by government agencies when assessing businesses and individuals regarding payment of taxes.
How To Add Tax Info to Facebook Marketplace
Facebook may require you to provide various tax information to ensure compliance with tax laws.
It could be the last four SSN or ITIN numbers or the whole nine digits of the ITIN or SSN if your sales reach $499.
Ideally, Facebook requires you to add these tax information details as a way of submitting them on your behalf to guarantee compliance.

With the latest Facebook Marketplace updates, if creating a new seller account, you must provide the four digits of your ITIN or SSN when creating your account. The step is mandatory; unless you add your details and verify them, your seller account won't open.
If you created your account before the new changes took effect and have a checkout, you must add your tax information to your Facebook Marketplace. Otherwise, your account will get restricted, which is something you wouldn't love to happen. Moreover, Facebook will verify your tax information details before you resume normal activities.
Wondering how to add tax information on Facebook Marketplace?
On your seller account, a banner of your sales section will appear. That's where you add your four or nine ITIN or SSN digits. Once you do, you will have added your tax information, which is the first step of compliance.
Facebook will verify your details to ensure your identity match and that your information is correct.
You may be required to provide proof of identity to safeguard your payouts. The documents you provide must display your full name, date of birth, and document number. Such documents include driver's licenses, passports, and national identity cards.
Note that when providing your information, you may be required to verify your SSN or ITIN. In that case, you can use the 1099 form, SSN card, ITIN OR SSN letter from IRS, W2 issued by an employer, or payslip showing your complete SSN.
Those are the key details you should be aware of regarding adding your tax information to Facebook Marketplace.
Conclusion
For sellers, especially those with checkout, adding their tax information is required.
This article has covered everything you should know regarding adding your tax information to your Facebook marketplace.
Follow the details presented to add your tax information and remain compliant!
Frequently Asked Questions
How do I add tax information to Facebook Marketplace?
To add your tax information, you must add your SSN or ITIN digits to the banner of your sales section on your seller account. Depending on what Facebook requires, you can add either the four or nine digits of the SSN or ITIN.
Should I add my tax information on Facebook Marketplace?
Yes, you should. Besides, it is mandatory for new sellers when they create their accounts. For existing sellers, your account will face restrictions if you don't add your tax information.