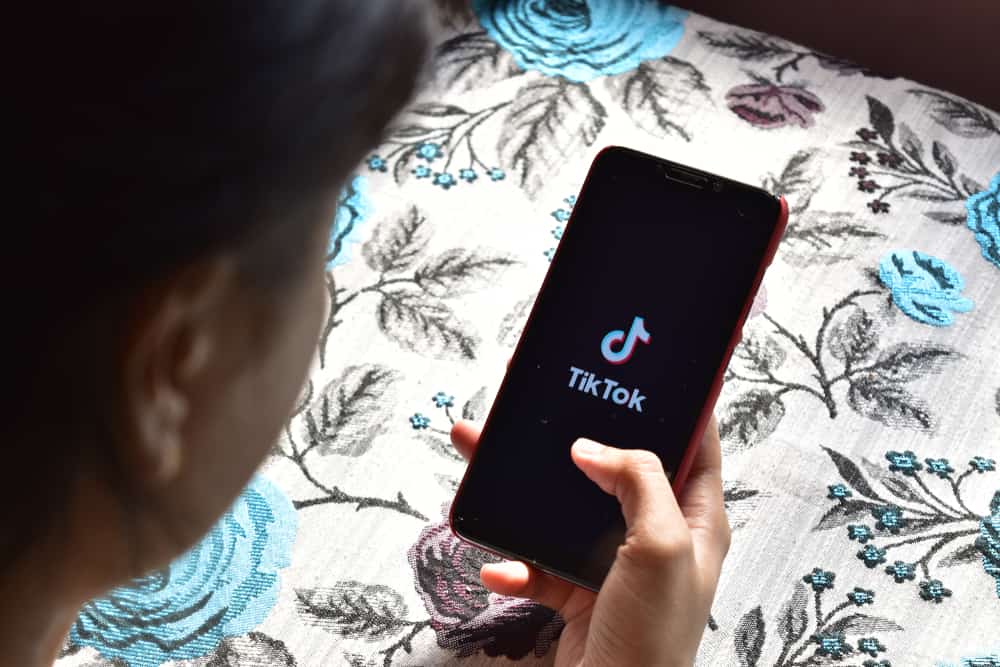 With its growing popularity, it is no surprise that TikTok trends come and go faster than we can keep up. And while we try to catch up, we may end up with videos we want to take down later.
So how can you take down these TikTok videos that leave you second-guessing them?
To take down a video on TikTok, open your profile and navigate the TikTok you want to take down. Spot the three dots on the bottom-right bar and click on them. Then select 'Delete' twice, and TikTok will take down your video immediately.
Tiktok is an interactive platform. Where you can take down videos you may have made on a whim; you can also request to take down videos others have made that clash with your views. Let's look into the details.
Different Methods of Deleting a TikTok Video
You can either delete a TikTok video when you are editing the video or after you have posted it. Both methods are relatively easy to follow, so let's look into them.
Method #1: Taking Down a TikTok Video During Editing 
Sometimes when you are recording a TikTok video, you may want to stop halfway or entirely get rid of the draft. Usually, if you start over, you can click on the '<' icon in the top-left corner to redo the last shot. However, if you want to delete the video completely, follow these steps:
Launch TikTok and open the video that you have been editing.
Instead of recording further or clicking on 'Next,' click on the '<' arrow on the top left until you can see an 'x' icon.
Tap the 'X' button.
Select 'Start over' or 'Discard.'
TikTok will take down your video immediately after following these steps.
Method #2: Deleting a TikTok Video You Have Posted Using the Mobile App
This method is helpful if you have already posted the TikTok video you want to take down. It may seem like a permanent action to post the video. Still, you can delete it any time regardless of the privacy status of 'Only me,' 'Friends,' 'Followers,' or 'Public' and the number of likes, views, or comments.
Let's have a deeper look:
Launch TikTok on your smartphone.
Click on your "Profile" tab in the bottom right corner.
Open the TikTok you want to take down.
Tap the three dots on the right side of the screen.
Spot and click on 'Delete.'
Tap 'Delete' again to confirm the action.
If you follow these steps, you can delete any of the videos you have posted regardless of the views or popularity. You can follow the same steps for any privacy setting. 
Method #3: Deleting a TikTok Video You Have Posted Using the TikTok Website
If you posted a video before leaving your house and have left your smartphone behind, get your hands on a wifi-connected laptop. Follow these steps to take down a video you have posted on the TikTok website:
Launch the TikTok website. 
Sign in and click on the profile icon in the top right corner. 
Select "View profile."
Open the video you wish to take down.
Hover the three dots in the top right corner and click "Delete."
Click "Delete" again to confirm the action.
All these deletion methods are irreversible, so you must make sure you want to take down a video before you delete them.
How To Delete a Video Someone Else Posted? 
You can't necessarily delete a video someone else has posted. However, you can take some actions to get it removed. 
You should be wary of the TikTok terms and conditions because the video will only be taken down if it violates any rules. 
Launch TikTok on your smartphone.
Open the video that you want to be taken down. 
Long-press the video.
Select "Report" and submit the provided form.
This is an irreversible action, so make sure you intend to get the video taken down. TikTok will not accept your request if the account or video does not include the complaint you have made. However, if it does, the account can be taken down too.
Endnote
TikTok can be great to turn to for entertainment, but we can't deny that we can all get carried away with it. We might have to take down some videos and create new ones with changing trends! This is just the natural ecosystem of TikTok. 
Although TikTok does not have a maximum limit on video storage that you should fear running out of, it can be helpful to take down videos to optimize your content.  
FAQs
Can a deleted video be recovered from TikTok?
Unfortunately, deleting or taking down a video is a permanent action. It would be best to make sure whether you want to delete a video through the two-step verification TikTok asks you to confirm when you delete something. 
Is there a maximum limit on the videos I can post?
No, there is not! Knowing how to take down posts so you can handle your content efficiently can be helpful. However, TikTok itself does not discourage you from posting!