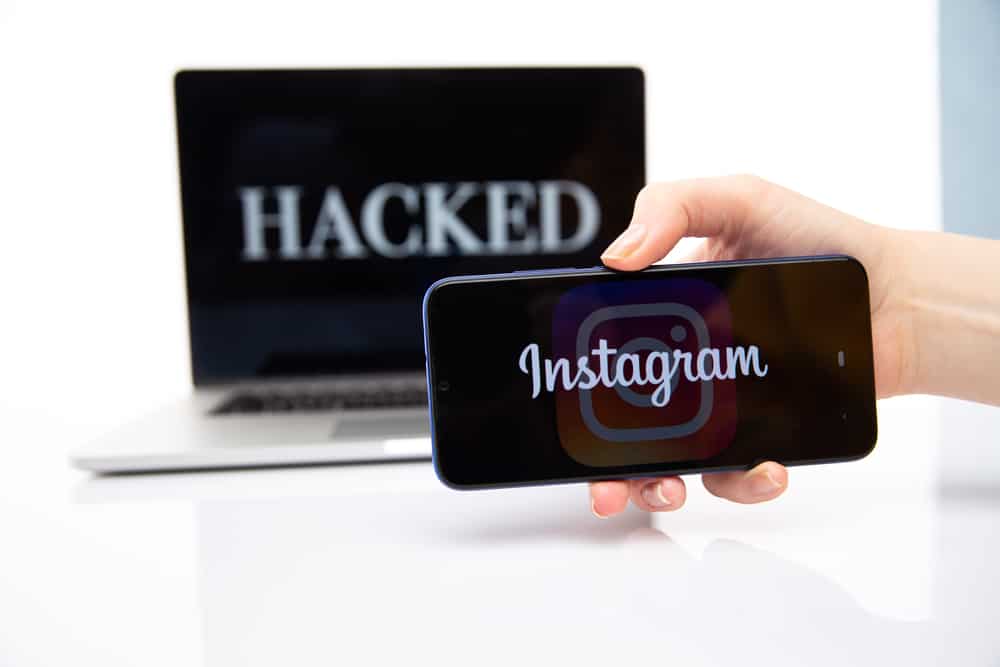 Instagram has brought a new and fun angle to how we socialize. With so many fantastic features to interact with people and share art and creative content, it's hard not to make the platform a part of our daily lives.
The way we adhere to Instagram on phones, scrolling through the compelling content from around the world, it's clear how much we trust it. But how can we make our accounts more secure?
The first thing you can do to ensure your Instagram account's safety is set up a strong password. Moreover, it helps to activate the two-factor authentication. To further bolster your security, you can ensure that your email and phone number are up to date. Lastly, the app allows you to revoke access to third-party apps. You should look out for any logins that you find suspicious. 
There are hackers out there, and it can be scary sometimes. But that doesn't mean we stop having fun on Instagram. We can and must fortify our defenses on all our social media accounts. If you're looking for a comprehensive Instagram guide, this is just the piece for you! 
What Are Hackers, and How To Know if You've Been Hacked?
In the world of instantaneous information exchange, there's a lot we need to look out for – for instance, our data and information.
Through our profiles on Instagram, we share a lot of personal data that, in the wrong hands, can harm us. There are hackers of every nature around:
Some are data brokers who sell your information.
Some hackers hack into your profile to send malicious and fraudulent packets to your followers. So, they can divert the blame to you if anything malicious occurs.
Some hack your profiles to slander you or post inappropriate content using your profile. 
If you are unaware that your account has been hacked, it could be too late before you notice. So here's how you find out if your account has been hacked:
Your profile has some content you didn't upload, like photos, videos, reels, etc. 
Suddenly, you followed unknown accounts and started interacting with their content. 
You have sent DMs with malicious requests to your followers.
Don't Give Your Personal Information to Unknown Sources
Instagram or its corresponding accounts will never ask you for sensitive information through DMs. There are various phishing attempts where you will receive DMs asking you for security codes or passwords in the name of a policy violation, or your account may get banned from Instagram if you don't. You must never trust those accounts because Instagram never DMs you.
How To Protect Your Instagram Account From Hackers?
You can bolster your Instagram account security as the platform updates its features to make it more secure. And your account can be secured in a variety of ways.
Suggestion #1: Set Up a Strong Password
Setting up a strong password has no alternative. When hackers hack into your account, they try their best to guess your password, either manually or through a randomized generator.
You should use a strong password with mixed letters, numbers, and symbols. Also, never repeat passwords for other accounts on social media; this will give hackers access to all your socials if they get access to one. 
You can also try a better option of auto-generating your passwords and then back up those passwords using a trusted password manager or a cloud service.
That way, you won't have to remember them and can easily access the relevant passwords across all your devices. 
Suggestion #2: Enable Two-Factor Authentication
Another effective method to strengthen your account security is to enable two-factor authentication.
Two-factor authentication is an Instagram security feature that verifies login attempts through external means like Whatsapp or text messages.
After you enable this feature, when someone tries to log in to your account from unauthorized devices, Instagram will send you a notification. You will have to approve the login by sharing a security code.
Enabling this feature is straightforward; follow these steps: 
Open the Instagram app on your mobile device.
Tap on the profile icon in the bottom right corner.
Tap the hamburger menu icon in the top right corner. 
Select "Settings."
Tap the "Security" option. 
Select "Two-Factor Authentication."
Choose any of the options and complete the on-screen instructions.
You will see three options before you. 
Option #1: Authentication App
If you want a third-party app to help bolster your account security, turn on this toggle. Apps like Duo Mobile or Good Authenticator will ensure the two-factor verification when you log in from other devices.
Enabling this would require you to download any of these apps. Instagram will detect the app on your phone and send a code to it to link the app with your account. 
Option #2: Text Message
A more straightforward option is that you can enable the text message feature. This way, when you log in from other devices, you will receive a verification code on your text messages.
To enable this feature, you must let Instagram do its initial verification through text message.
Option #3: Additional methods
Here you can enable the "Login requests " feature. When this feature is enabled, Instagram will send a notification to approve any new device to your trusted device(s).
Suggestion #3: Update Your Email and Phone Number
Keeping your emails and phone numbers updated on Instagram helps maintain communication between you and the platform.
In the event of a hacking attempt, your email and phone number are how Instagram will reach you. Sometimes, these details help Instagram restore your account even when a hacker has made changes to your account. 
Suggestion #4: Revoke Unknown Third-Party Apps Access 
Many third-party apps require us to log in through our social media, like Google, Facebook, or Instagram.
However, these third-party apps, like dating apps, photo editors, games, etc., have access to your social media personal information.
If a hacker targets their database, your data is vulnerable and prone to be released without your consent.
You can revoke access to third-party apps by following these steps:
Open the Instagram app on your mobile device.
Tap the profile icon in the bottom right corner.
Tap the hamburger menu icon in the top right corner.
Select "Settings."
Select "Security."
Tap on the "Apps and websites" option.
Tap "Remove" below the suspicious sites and confirm by tapping "Remove."
Conclusion
Using Instagram is only fun as long as you feel secure there. In response to the rise in users, there is a rise in the number of hackers.
Sure, Instagram is hard at work bolstering its security measures. Still, it helps to follow these simple steps to keep your account more secure.