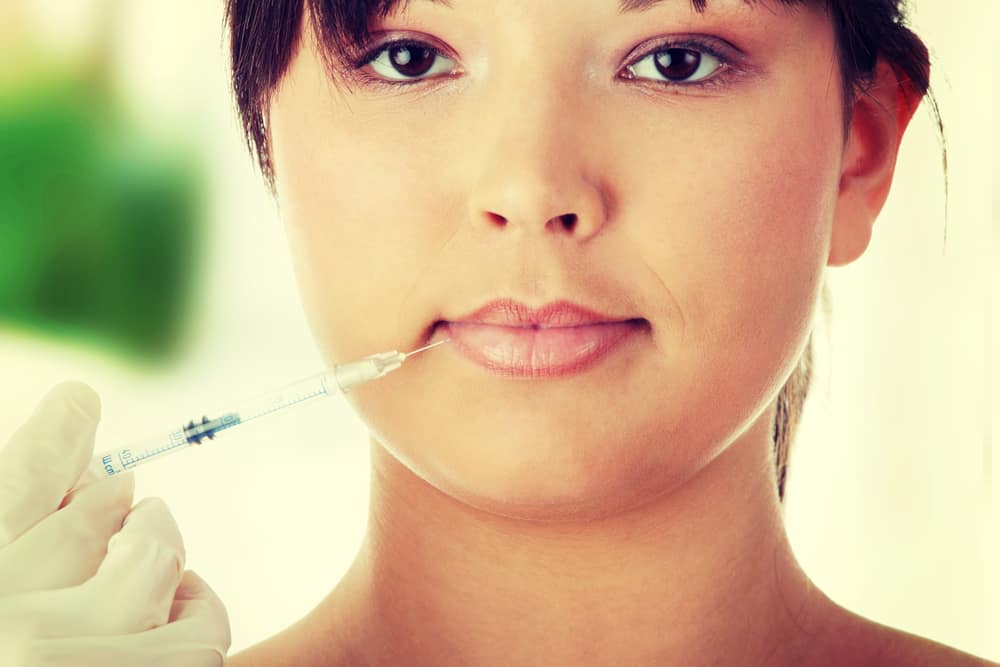 Have you seen celebrities or friends posting pictures with smooth faces, wide cheekbones, and full lips that look like they've had plastic surgery or botched Botox? Stars like Rita Ora, Sofie Turner, and Charli XCX have posted snaps with this filter, and fans were quick to copy, making the Botox filter trend on Instagram.
If you are thinking of trying the filter, you are not alone. But what is the Botox filter on Instagram, and how can you use it to share funny photos with your followers?
The Botox filter on Instagram is an effect that makes your face look like the famed botched Botox face. It gives an illusion of plastic surgery, including fuller lips, enlarged cheekbones, and a smooth face. Created by J. Augusto, an Instagram filter creator, the Botox filter is known as Pillow Face. You can try the filter by clicking on his original video and tapping Try it.
This article discusses the Botox filter on Instagram, why it's trending and how you can use it on your photos.
Overview of Botox Filter on Instagram
Plastic surgery is not new to the world, and celebrities like Kylie Jenner and Dolly Parton have admitted having some Botox injected into their bodies to enhance their looks. Fans quickly note such changes, which is why it's a big deal when you see a celebrity's photo depicting they've had plastic surgery.
Unlike what most fans thought, most celebrities who posted photos showing botched botox didn't have actual plastic surgery. Instead, they used an Instagram filter, Pillow Face, created by an Instagram filter creator called J. Augusto (@jhonyaugust).
English singers Rita Ora and Charli XCX were among the first celebrities to use the filter, drawing the attention of millions of followers. Game of Thrones actress Sophie Turner also used the filter on her photo, which J. Augusto reposted on his timeline. More celebrities are jumping on the Botox filter bandwagon, making it a trend.
Pretty Little Liars actress Ashley Benson posted a photo using the Pillow Face filter with a caption depicting she changed her face to look like every other Los Angeles girl.
"Why does everybody look the same nowadays? Let's be unique and true to ourselves. This is me using a filter lookin like blowfish tryna fit in with all the LA girls now," captioned Benson below her botched Botox-like photo.
J. August says the Pillow Face filter is inspired by the word pillow face, a common name that doctors use to refer to an overfilled face.
"Do you know what a pillow face is? My filter was inspired by pillow face, a popular name doctors use to classify an overfilled face," J. August wrote to describe a Sophie Turner photo with the Pillow Face filter.
The filter is not a preserve for celebrities, though. Other Instagram users are using the Pillow Face filter and sharing videos and photos with family and friends, eliciting funny replies and reactions. Users also export these botched Botox videos and images to other social media sites like TikTok, Twitter, and Facebook. Some even use the filter on pets, creating hilarious videos and pictures that go viral.
How To Use the Botox Filter on Your Instagram Post
Do you want to try the botox filter on your Instagram posts and give your followers something to grin about? Follow these steps to achieve that:
Open Instagram on your smart device and log in.
Click on the magnifying glass icon at the bottom.
Type "@jhonyaugust" on the search bar and click search.
Click on the filters creator page that appears on the results.
Press the three stars icon on this creator's page.
Scroll down the filters to find "Pillow Face" and open the post.
Tap "Try It" to use the filter on your Instagram post.
Summary
The Botox filter on Instagram is trending, with celebrities using it to make their photos look like they've had plastic surgery. Its official name is Pillow Face filter, and it enlarges your lips and cheekbones and makes your face overly smooth.
Created by a filter creator called J. Augusto, the filter has drawn the attention of celebrities and regular users, creating a buzz on Instagram.
FAQs
How do I get the Botox filter on Instagram?
To find the Botox filter on Instagram, open Instagram and search for @Jhonyaugust. Tap on that creator's page and click on the three stars icon to reveal the filters he has created. Scroll down and find a filter called Pillow Face. Open the filter and click on Try it, then use the filter on your photos and videos.
What is the plastic surgery filter on Instagram?
The Instagram filter that makes your face appear as if you've had plastic surgery is called Pillow Face. It makes your face overly smooth, enlarges the cheekbones, and makes the lips fuller.
What Instagram filter makes your lips appear plumper?
The Pillow Face filter on Instagram makes your lips appear plumper and gives your face silky-smooth skin and puffy cheekbones.