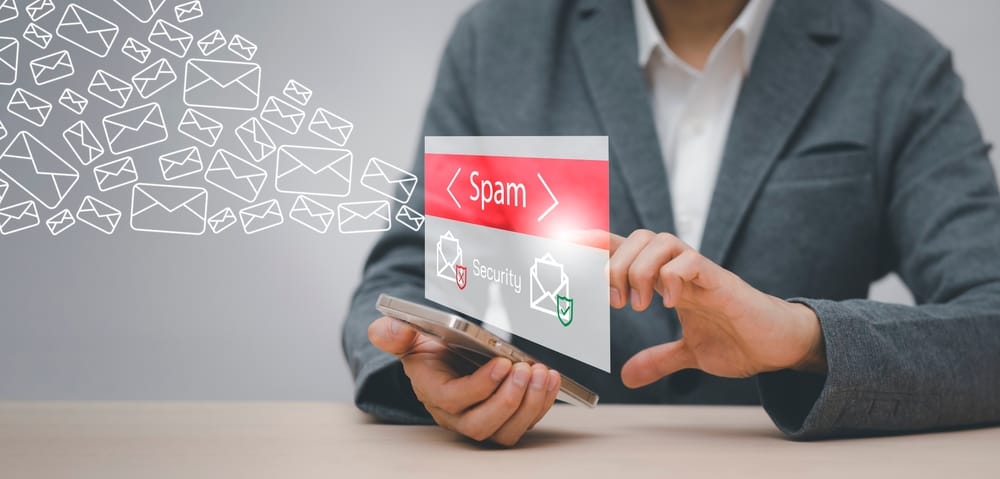 As relevant as Facebook is like a social media platform, it is still far away from keeping its users secure from malicious sources. Misinformation and bot accounts are still abundant despite their best efforts. Yet, to their credit, they have managed to handle spam messages rather well.
However, Facebook makes looking for spam messages trickier than most other forms of social media. You have to look through the "Spam" section of Message Requests in the Profile tab if you're using Facebook Messenger. Those using Facebook via a web browser can access spam messages from Chat Settings.
This article will help you learn everything about spam messages on Facebook, how you can find them, and what settings you can change to filter them out.
How Does Facebook Identify Messages As Spam?
In the fourth quarter of 2021, Facebook deleted more than 1.2 billion spam messages. That number included some manual actions, but most deletions occurred automatically. To protect your privacy, the platform keeps updating its terms of service. As of 2022, Facebook deems any of the following messages as spam:
Some messages sent to you from a non-friend Facebook account.
Messages with excessive links.
Messages sent in bulk.
Messages that have been marked as spam by other users.
The process is still not perfect, as it leads to many gaps in security. For example, the bulk message criteria are only for a single account. Multiple bot accounts can send the same message to fewer people, having the same effect.
On the flip side, genuine messages from legitimate accounts can result in spam simply because someone reported their messages as spam. It can even occur to verified accounts as they try to communicate with professionals regarding business proposals.
It also creates a significant hurdle for official accounts that regularly hold giveaways. The owner needs to reach out to you through their personal accounts, which might not have you added as a friend. In that case, any message from them might go straight to spam.
How To Find Spam Messages on Facebook
Spam messages are not immediately apparent on your Facebook account. You don't get notifications for them. Instead, Facebook stores them in an easy-to-miss folder. Still, you can access them in a couple of ways:
Method #1: Using the Facebook Messenger App
For mobile devices, you can access Facebook messages on the Messenger app. To observe the spam messages through the app,
Launch the Facebook Messenger app on your device.
Tap on the profile icon in the top left corner of the screen.
Select "Message requests."
Tap on the "Spam" tab. It shows you the entirety of the spam messages in your Facebook account.
You can choose not to consider specific messages as spam or report them for violation of Facebook guidelines. Moreover, you can add someone as a friend to not let any messages be marked as spam in the future.
Method #2: Through Your Facebook Account on the Web
If you log into Facebook through a web browser, you may not necessarily need a separate Messenger app. However, it also means that you need a different method to locate the spam messages,
Go to Facebook and log into your account.
Click on the messages icon at the top right.
Click on the three dots icon at the top.
Select "Message requests" from the drop-down menu that opens.
Tap on the "Spam" tab. It will show all the spam messages sent to your Facebook account.
Before opening any links online, you can verify whether they are safe to open. You can do that through third-party software like Dr. Link Checker or use your anti-virus if it has a similar feature.
Can I Stop Spam Messages on Facebook?
Spam messages are, in most cases, an annoyance that you need to check often. Yet, you also don't want people you expect to receive messages from going straight to spam. That is why Facebook allows you some quality-of-life features to modify its filters for spam messages.
You can do the same through the following method,
Open your Facebook account through the browser or the mobile app.
Go to Settings and select the "Privacy" option in the drop-down menu.
Browse through the section till you find the "How You Get Message Requests" section.
It will let you modify the relevant settings. Once you have adjusted the settings to your preference, they will reflect immediately on your Facebook account.
Blacklisted accounts are moved to the "Blocked Contacts" section of Facebook. You can visit it to unblock any accounts should you verify them or change your mind.
Key Takeaway
It is easy to miss spam messages on Facebook, and with good reason. You don't want to interact with shady messages from unverified sources. But, to its credit, the app does allow you some flexibility if you expect to connect with people you know who possess valid credentials.
The process is relatively straightforward compared to other apps, many of which often require the tedious process of emailing the developers. Nevertheless, it would help if you always exercise caution, as the slightest mistake can mentally, emotionally, or financially harm you.
FAQs
Does Facebook automatically delete spam messages?
Recently, Facebook has eased off on its spam deleting process. So, the spam messages in your Messenger inbox won't get deleted unless you do it manually.
Can I get a virus from spam messages?
You can likely get a trojan virus from a Facebook spam message. Even if you have an anti-virus software active, it will only scan the app with no malicious purpose. Therefore, it is not a great idea to click on unknown links or download files from spam messages unless you verify the source beforehand.
How do I block an account that sends me spam messages?
If you don't want to receive further messages from an account, you can block them entirely. When you open a message, you can locate the "Block" button at the bottom of the screen. Facebook will verify if you genuinely want to proceed. Click "Yes," and you won't receive any more messages from the blocked account.