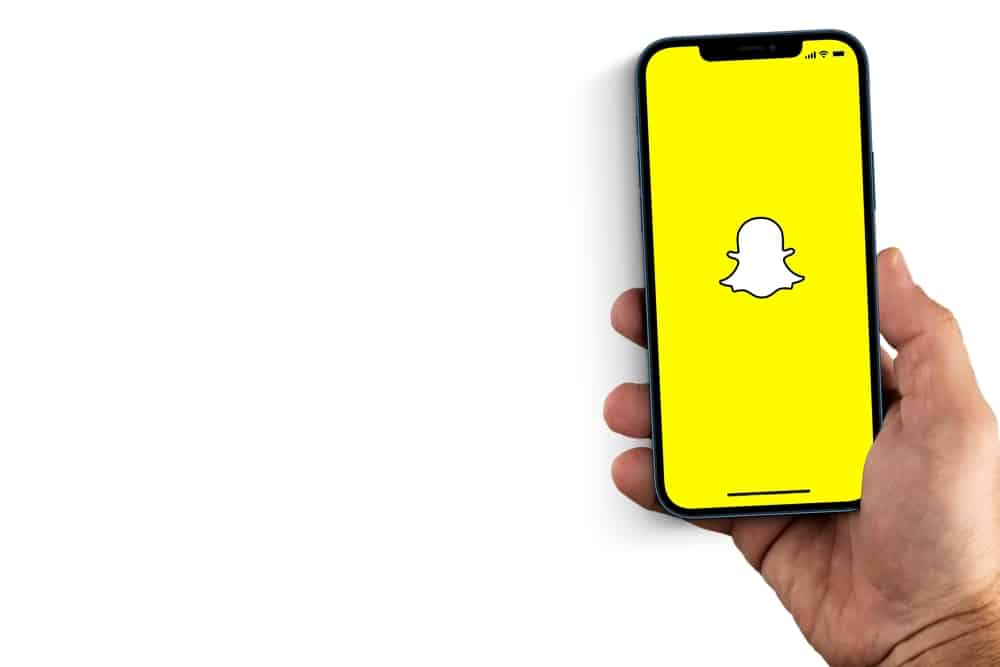 Snapchat differs from every other social media app as it lets you share moments quickly with friends, family, or fans if you're a popular figure. The app opens to a camera and an array of lenses to explore different filters. However, the camera shutter as you capture moments in a quiet place or somewhere supposedly discreet can be annoying and draw unwarranted attention.
The social media app does not let you turn off the camera sound by default. However, there are ways to go about disabling the camera sound, including turning off your phone's camera shutter sound, turning down your phone's volume, or using the "Do Not Disturb" mode on your device.
These methods work for Android, while only two work for iOS devices, including iPads. Turning off the sound will give you better privacy when recording or capturing your moments.
This article will go over the methods of turning off camera sound on Snapchat step-by-step.
Method #1: Turning Off Your Camera Sound From The Stock App
For this method, you'll need to go to your phone's default camera to access the settings that'll make you switch off the sound. This option only works for Android phones, and depending on the brand and model you're using, navigating to the settings might be different.
Generally, these listed methods below work for disabling your default camera sound.
Open the camera app on your Android smartphone.
Navigate to the camera's settings and check where you'll find an option for sounds.
Toggle off the camera sounds.
Launch the Snapchat camera app to take your pictures once done quietly.
This method is only accessible by Android users because iPhones or iPads do not allow users to change their camera settings.
Method #2: Turning Down Your Phone's Volume
This method applies to iOS and Android users. While taking snaps, you can use the ringer buttons on your phone to turn down your phone volume and take your pictures discreetly. These steps will guide you in using this method.
You'll find the ringer buttons on the sides of your phone. Android devices use the right, and iOS devices use the left side.
Locate the down button before the switch button.
Press it down to reduce your phone's volume.
iPhone users alternatively use the phone's control center to control the phone's volume. Also, you can control sound modes with a switch above/below the volume buttons on an iPhone. Toggle the phone switch to silent mode for muting all sounds on the device.
For IOS Version 12 and Older
For iOS devices with version 12 and older, you can use assistive touch to control your phone's volume. This assistive touch will give you easier access to volume, muting and unmuting your phone, and managing your notifications. You can toggle on assistive touch in these simple steps.
Locate the settings icon on your phone and click on it.
Go to General and scroll to Accessibility, then tap on it.
Under the label "interaction," you'll see Assistive touch.
Toggle it on and go back to your home screen.
Now, to mute sounds on your phone that will directly apply to Snapchat's shutter sound, tap on the assistive touch icon on your home screen. Tap on the device icon to see all options you can access concerning volume. You'll see options to reduce your phone's volume and mute/unmute your phone. Tap the mute to disable the shutter sound as you take snaps.
Method #3: Switching On Your "Do Not Disturb" Mode
Android and iOS users can also use this method to disable the shutter sound while taking snaps. Recent devices have the "do not disturb" feature that basically disables all sounds and notifications that could distract you from something. Either from an Android or iOS device, these steps will guide you to the "do not disturb" feature.
For an Android phone, bring down your notification panel.
For an iOS device, bring up your control center.
You'll see the "do not disturb" icon in either the control center or notification panel.
Click on it to disable the shutter sound when taking your snaps.
You want to ensure you switch off the "do not disturb" when you are done with taking snaps. If you forget to do so, you might miss important notifications, messages, and calls.
Conclusion
You can bypass Snapchat's shutter sound with these options at your disposal. Now, you can take your photos without worrying about whose peace you are intruding on or drawing unwarranted attention to yourself.
FAQs
Will the mute option affect the audio of a recorded video on Snapchat?
No, it will not. Having your phone on mute or not disturb does not affect your video's audio.
What do I do to restore my camera shutter sound?
Undo the setting you used for disabling the camera shutter sound.