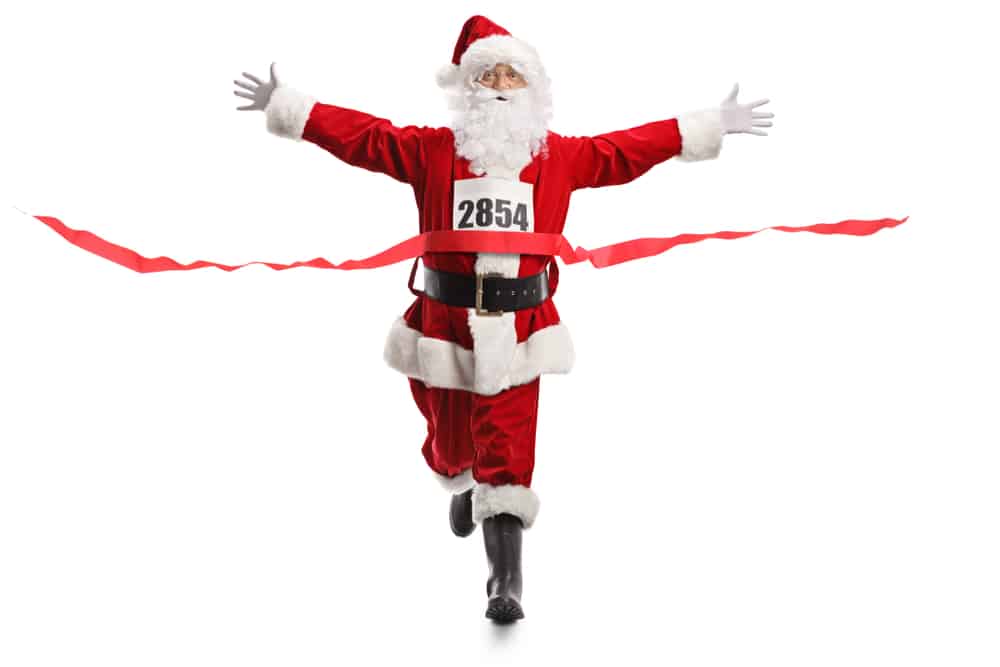 Christmas is one of the most exciting times of the year. It is when people take a break from hectic work schedules, family and friends come bearing gifts, and children look forward to gifts from Santa Claus.
Children used to write letters to the man at the north pole, but recently, with the advent of technology, they want to speak with him on FaceTime. So, what is Santa's number on FaceTime?
Santa Claus is not publicly listed with a FaceTime phone number; however, you can simulate a conversation with him. Family-oriented vendors and platforms provide special numbers for children to speak with Santa. You can also use a Santa video call app or a Christmas dialer.
This article will explain if Santa Claus has a FaceTime number and how you can FaceTime him using different platforms.
Does Santa Have a Number on FaceTime?
Santa Claus is the central character of secular Christmas traditions and is said to bring gifts to children on Christmas eve. As the story goes, he lives at the north pole with a group of elves making presents for good children.
Unfortunately, Santa Claus does not have a publicly listed phone number for FaceTime or any other forms of direct contact; however, there are exceptions.
How To Call Santa on FaceTime?
If you still want to make Christmas a fun and memorable time for your children, there are a few ways to place them on a call with Santa Claus. This way, they express their wishes, and Santa can convince them to be good.
Here are the methods to FaceTime Santa.
Method #1: Special Santa Call Offers
During the festive seasons, many vendors and platforms set up calls to Santa as part of their Christmas offerings.
These platforms range from big telecom companies like T-Mobile and chain stores to smaller family-oriented brands. These numbers vary by the platforms offering this service.
All you have to do is save the number as Santa on your phone, and your children will get a kick out of it.
Method #2: Use the Santa Video Call Apps
Several apps can simulate a call from the big man from the north pole. Some apps are free, while others cost a token and allow you to create a personalized call for your children.
There are viable options for Santa video call apps, such as Video Call Santa from Dualverse Inc. This app is exclusive to iOS devices.
Here is how to use the Video Call Santa app:
Go to the App Store on your iOS device.
Tap on the search icon in the bottom right corner.
Search for 'Video Call Santa.'
Tap on 'Get.'
Open the app.
Tap on 'Call Santa.'
Tap on 'Connect Now.'
Doing this will automatically simulate FaceTime with Santa. This plays a pre-recorded video of Santa Claus asking certain questions.
You can tap on the 'Parent Only' option for extra settings. In this section, you can make a request and personalize the calls to mention your children's names. You can also choose between an American and a British Santa.
Your FaceTime with Santa Claus is also recorded, and you can share the videos. There is also the option for a premium version with added benefits, such as an ad-free interface.
Method #3: Use a Christmas Dialer
Some platforms will place a call to you from Santa. These are mostly online platforms where you can put your number in and choose what Santa should say on the call.
Websites like christmasdialer.com allow you to pick between Santa and an elf. You can also choose what message your children get.
The platform also allows you to program a premium call with specialized messages for your children. To do this, you need to sign up using your email and follow the prompt.
In Conclusion
Christmas is an amazing time for the whole family, but it is especially special for children. They look forward to the holidays, the snow, and getting presents from Santa Claus.
Now they can FaceTime Santa Claus. You need not worry. Although there is no authentic FaceTime number for Santa, there are different ways to simulate a conversation.
All the methods are explained in this article.
FAQs
Can my children access the Video Call Santa app?
Yes. However, you need to input a passcode to access the 'Parents Only' section of the Video Call Santa app. This ensures that they do not access the backend of the app.