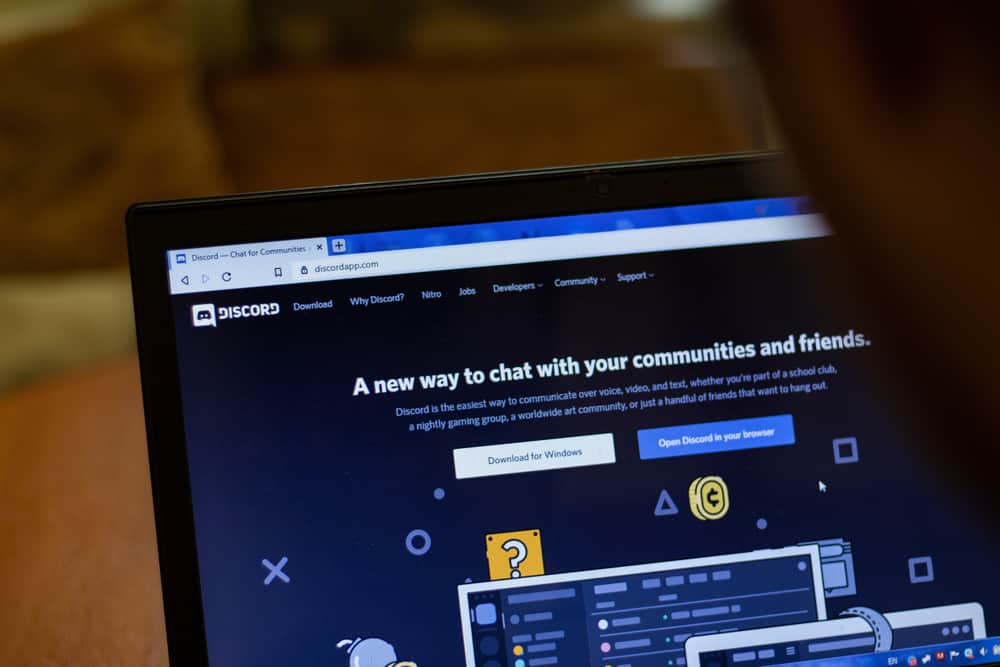 It can get frustrating when you try to use Discord on your school computer, but restrictions hinder you from using it.
Most school computers have restricted the use of Discord, but that doesn't mean you can't use Discord on your school computer.
School administrations have reasons for restricting applications on school computers, but if you must access Discord on the computer, we will give various methods to work around that.
If the restriction is against installing applications on the computer, consider accessing Discord via the website. Also, you can use Discord's IP address instead of its name to bypass domain name restrictions. Moreover, you can install a VPN on the school computer and use it to access Discord by masking Discord's IP address. Furthermore, you can try installing Discord from an external storage device and use it on your school computer.
Today's post will help you understand why your school computer restricts you from accessing Discord. Still, we will see various methods to help you bypass these restrictions and access Discord from your school computer. Let's get started!
Why Is the School Computer Restricting Access to Discord?
If you've tried accessing Discord using your school computer, you are probably already frustrated that it won't allow you to access Discord.
It could be that it declines your attempt to install the Discord desktop app or that accessing the Discord website seems not to work.
Most institutions block access to applications online, such as Discord's website. In other cases, it could be that the administration has restricted downloading or installing executable files via the web.
School computers have these restrictions to prevent students from using the computers to access their social media platforms.
The restriction acts as a way of preventing the digression of students from their school work, and by frustrating your attempts to access Discord, the administration hopes you can remain focused on your school work.
How To Get Discord on School Computers
Facing the Discord restriction when using the school computers is annoying.
Here's the thing, you don't have to face the restriction as there are various ways of working around them and accessing Discord.
Below are the tricks that should help you bypass the Discord restrictions on your school computer.
Method #1: Access Discord's Website
Most school computers restrict downloading and installing of executable files. If you've faced an error trying to install the Discord app on the school computer, try accessing it from the browser instead.
Visit the Discord web version and if it loads up, access your Discord account and use it online without needing to install the desktop app.
If Discord's website doesn't load, it could be the website's domain is blocked by the school's router. Try the next method below.
Method #2: Use a VPN
A VPN creates a private network that tunnels traffic from your computer. By masking the connections you are making, you can bypass the restrictions hindering you from accessing Discord's website.
Search for a VPN online, paid or free, and install it on the school computer. Open the VPN and configure the location/server. Once the VPN works, restart the computer's browser and access Discord's website.
With a VPN, you will manage to access the Discord web version and login into your Discord account to enjoy using Discord.
Method #3: Use Discord's IP Address
Look up the IP address of Discord's website. Once you find it, type the IP address on your browser instead of the Discord domain name.
You can use the command prompt, or terminal to find the IP address by typing ping discord.com.
That should open up the Discord website, and you can log in to your account.
Sometimes, the restriction is on "Discord.com" and not its IP address.
Method #4: Install Discord from External Storage
Suppose the school computer is restricting the download of executable files.
Look for another device and use it to download the Discord executable file.
Once downloaded, save it to external storage, such as a USB drive.
Connect the drive to the school computer and install the Discord application.
Conclusion
You can use various tricks to get Discord on your school computer.
We've discussed how you can use a VPN, IP address, access Discord's website, and install Discord from an external storage media.
One of the listed methods will help you bypass the restrictions imposed on Discord.