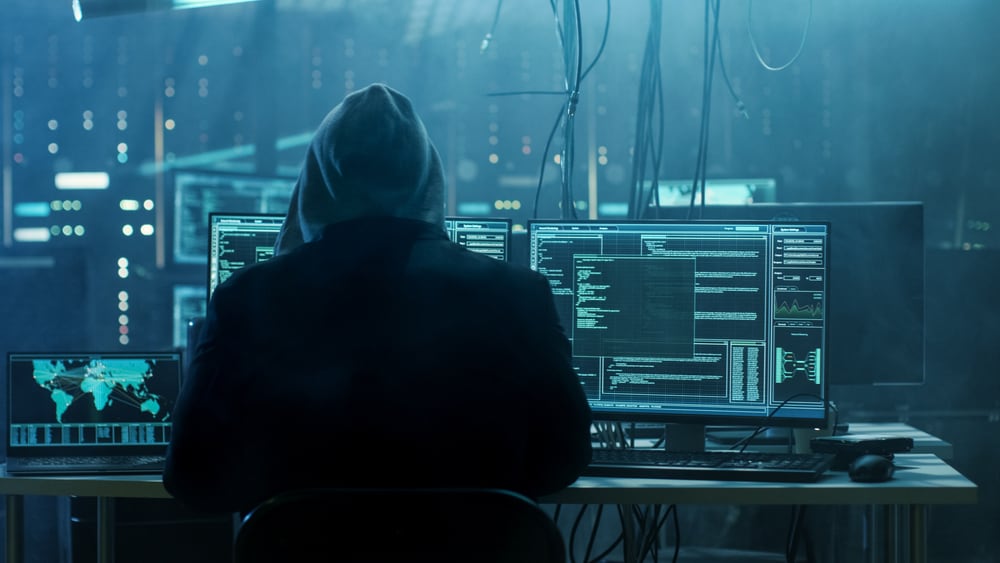 A primary concern for social media users is their security. Hackers are tricky people and have advanced their ways of getting you to give them the information they want.
When a hacker hacks into your Discord, they have a motive. The main reason for them hacking your account is to achieve their motive, and if it is an ill motive, then you may lose more than you think when they access your Discord.
Discord hackers are driven to steal information and harm you. Most users have expressed how hackers have accessed their accounts and used them to text their friends and do other naughty acts that ruin their reputation on Discord. Also, if you have connected your credit card information, they can steal information ad use all the money on Nitro.
The guide has explained what hackers will do with your Discord. It has also explained how to know when your Discord has been hacked and what to do to recover your account.
What Can Discord Hackers Do?
Discord hackers are always motivated by a motive that encourages them to hack into your account. A person never hacks your account for fun but because there is something they want to use.
Many Discord users have expressed their frustration about Discord hackers, and the following are ways hackers use their accounts.
Change Your Password and Email
When a hacker gets access to your Discord, they may change the email address and password, locking you out of it. If you have not enabled two-factor authentication, changing the password and email will take a short time, and you will finally be locked out of your account.
Imagine if you had servers and other important things on your account, then you won't access any of them, and you will have to start from scratch again.
Use All Your Money
Discord allows users to give their card information to facilitate paying for Nitro services. If you have such information in your account, a hacker can use all your money to subscribe to Nitro services.
Ruin Your Reputation on Discord
Some hackers aim to use someone's profile to achieve ill intentions. When someone doesn't want to use their account, they will hack you and pretend to be you in achieving their goals.
Thus, it would help if you informed your friends that your account has been hacked to prevent losing your reputation.
How To Know if Your Discord Is Hacked
Discord can get hacked, and you may not know about it. But, the common tricks hackers use have been recognized, and you may know when someone wants to hack your account. If you get a message informing you that your email has changed and you never initiated the change, a hacker has accessed your account.
It is easy to know your account has been hacked when you discover someone performs some functions that you never initiated. Although it may be hard to find a person trying to hack you, the following are red flags indicating someone is tricking you.
Giving you a free Nitro.
Asking you to test something in a given link.
Requesting you to fill something using suspicious links.
A general rule of thumb is to avoid all request that requires you to fill out something. Most of the links they offer are unrealistic, and if you be more observant, you may realize that the links are fake and they have misspelled one letter to deceive you.
How To Recover a Discord-Hacked Account
When your account has been hacked, you must strive to recover it and eliminate the backdoors on your computer to prevent hackers from using it. The following are the recommendations to try and recover your account.
Email Support Team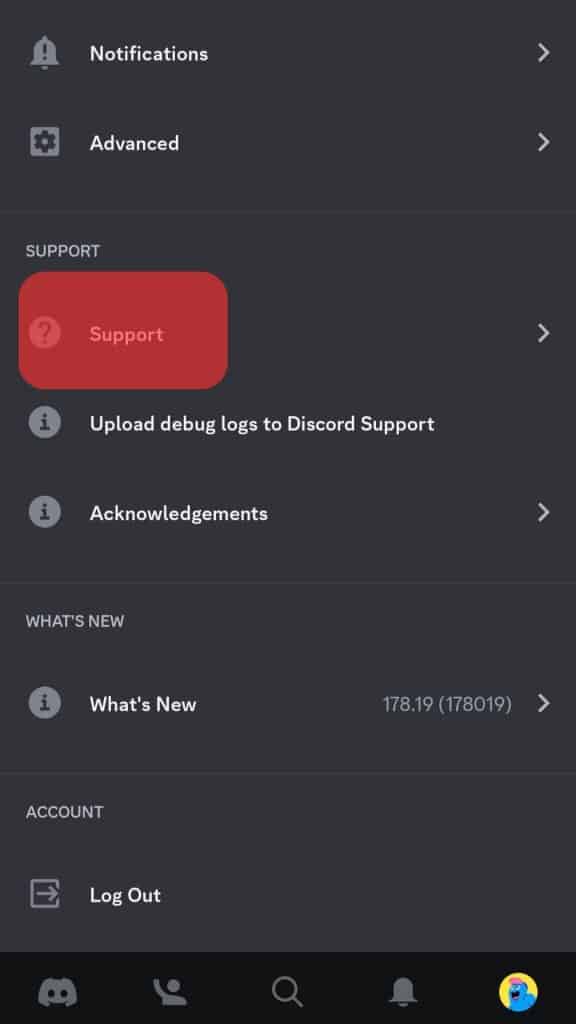 You must inform the Discord support team that your account has been hacked to help you recover it. Although Discord will require you to fill out a form, the support team may fail to read your request giving you the obvious tip of changing your password.
But if you are not a computer tech, you may have no option other than wait for the support team to take action.
Enable Two Factor Authentication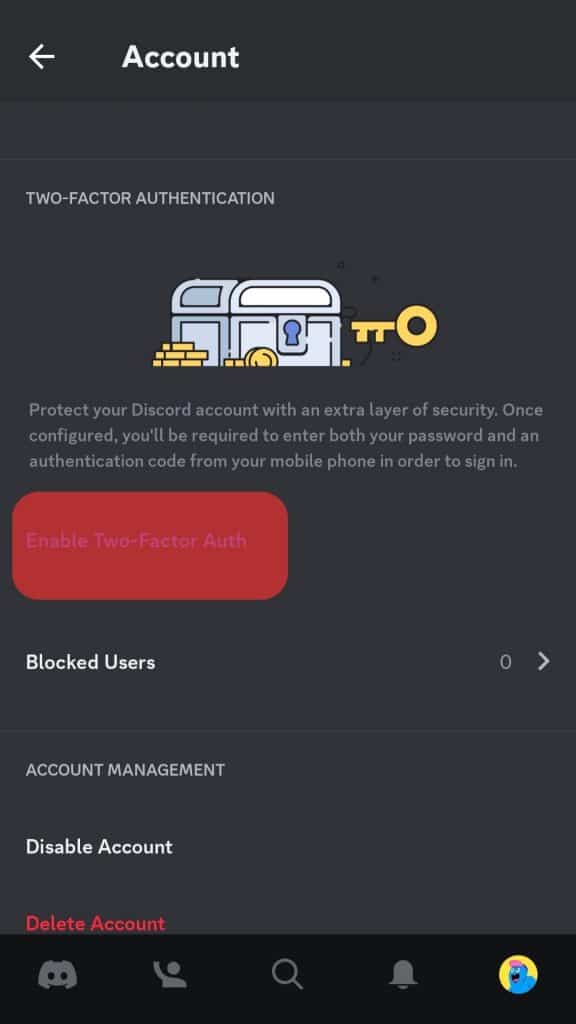 Enabling two-factor authentication is an important security measure that will prevent the hacker from changing your password. With the security measure, any attempts by the hacker to change your email or password will not succeed.
Change Your Discord Password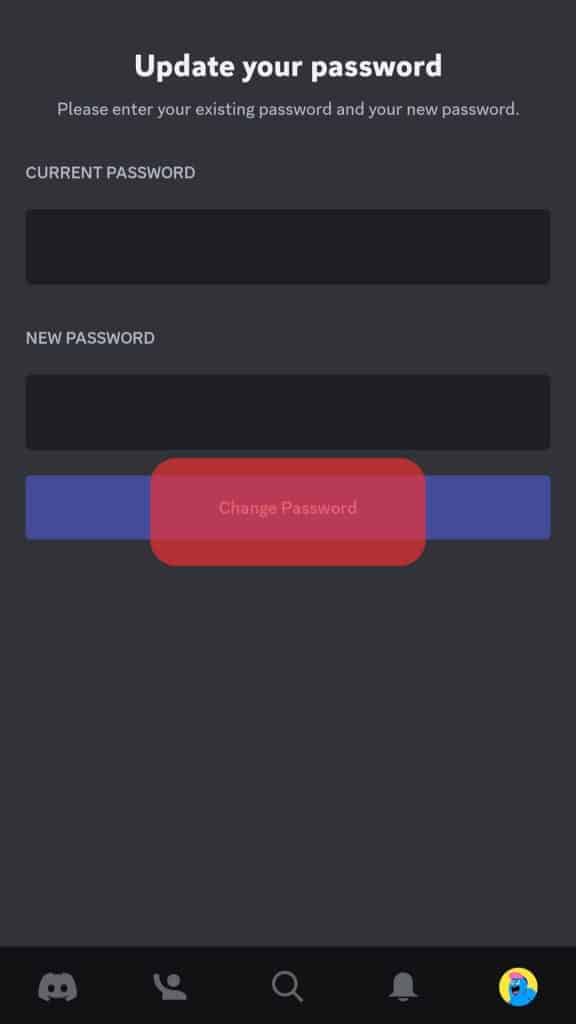 The first step you must perform when you realize you have been hacked is to change your Discord password.
However, changing the password might not be the best thing to do because if the hacker can see it, they will keep accessing your account.
Conclusion
Discord hackers have caused many users to lose their accounts. Someone will impersonate you and use you to achieve their motives when such happen. If you don't want to be hacked, the guide has explained the red flags you must avoid while on Discord.