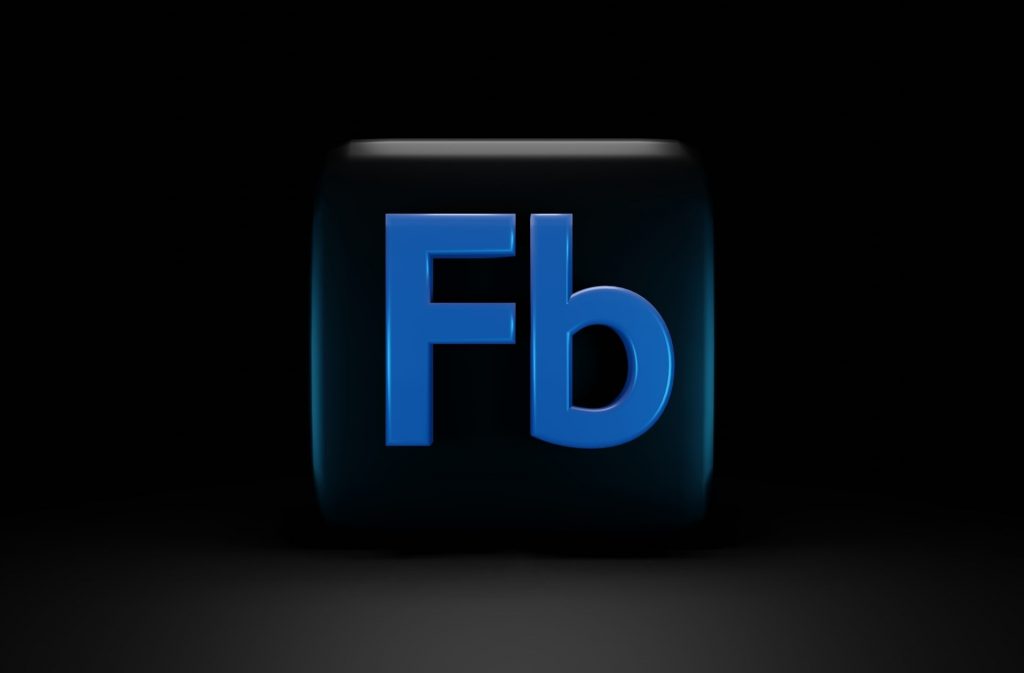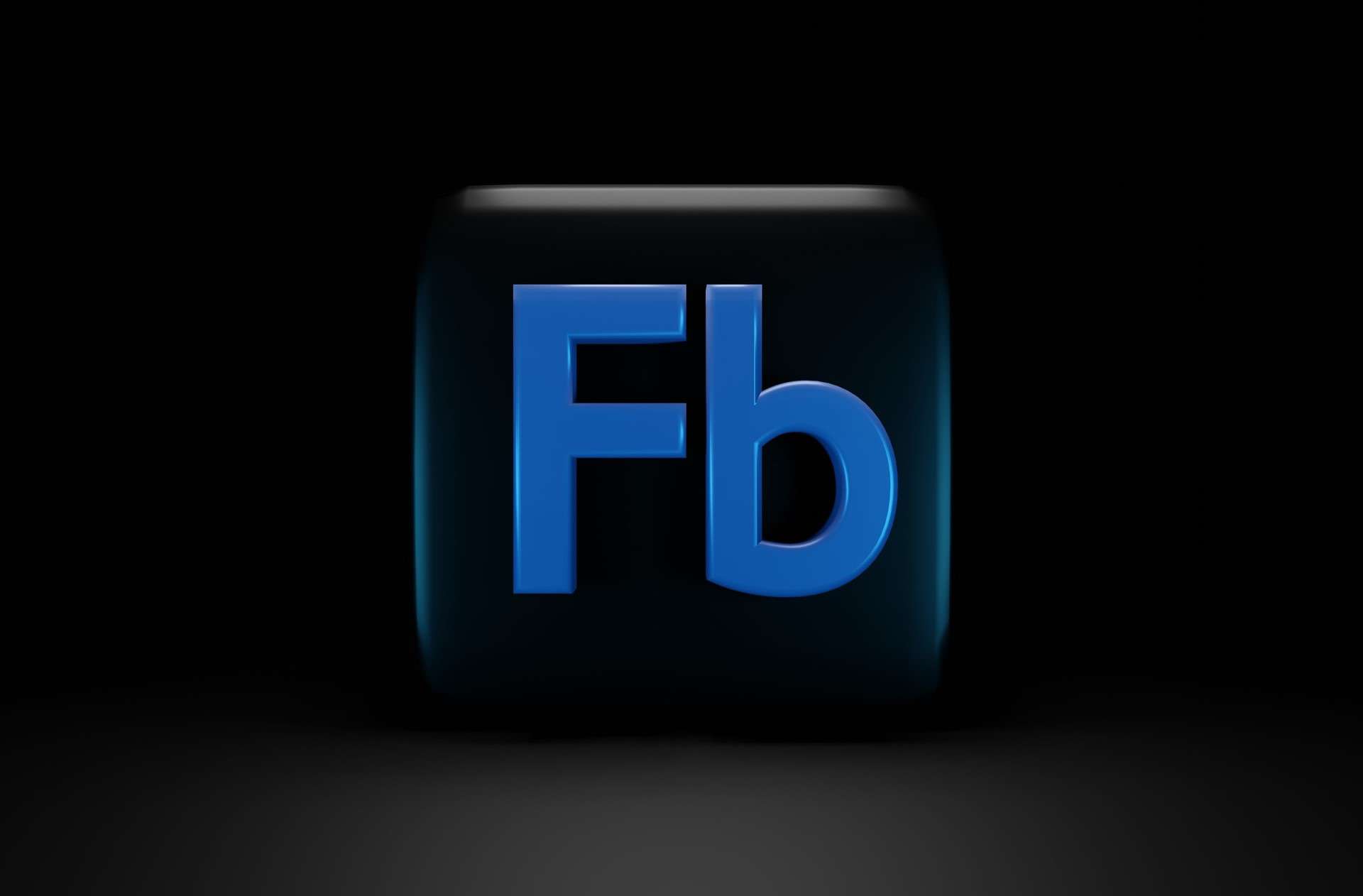 Facebook is undoubtedly the most popular social media (SM) platform globally, thanks to its 2.9 billion active monthly users! Such popularity easily creates the impression that we are all conversant with every Facebook feature.
Did You Know?
The average US adult spends 38 minutes per day on Facebook and 16-24-year-olds spend a median of 3 hours a day on social media.
The SM platform has seemingly been around for some time, and it would be comical if there are users who are not conversant with the app's features. But reality can be stranger than fiction – it's not uncommon to find even the most ardent users of social media being unknowledgeable about certain features of SM platforms.
In the wise words of Chinese philosopher Confucius, "The man who asks a question is a fool for a minute; the man who does not ask is a fool for life." There is no shame in not knowing everything about the world's most popular SM platform!
In this article, we shed light on the Facebook Timeline and why it's crucial for a great Facebook experience.
What Is Facebook Timeline?
Facebook Timeline is a feature introduced by Facebook in September 2011. It became universally available to all users five months later.
Timeline combines a user's Facebook Profile and Wall, resulting in a more visual and holistic profile. Your Timeline will essentially include, in reverse chronological order, your key life points such as birthdays, school graduations, weddings, family get-togethers, and such-like.
You can also think of Timeline as your "All About Me" page. It brings together all the information on your profile, including things you have posted, public messages posted by your family and friends, a summary of your recent activities on Facebook (for example, accepted friend requests, Facebook games you're playing, and content you've posted or 'liked' in other people's posts).
What Timeline does is, it reorganises all your Facebook information for display rather than archiving. This way, it becomes easier to view outdated events, comments, photos, and videos.
Another interesting attribute of Timeline is, it allows users to post events and activities that predate Timeline. Cool, right? This simply means you can post your entire lifetime onto your Timeline.
What Does Timeline Look Like?
The timeline is organised to make it easy for you to navigate it. Your Timeline is the dotted vertical line running down the centre of your Facebook page directly beneath the "Update Status" section. The dots along the line represent your activities in descending chronological order, while entries are displayed in the boxes on either side.
For example, if you post about an upcoming event, say, today, and then post videos and pictures from the event another day, your Timeline would have two dots and two Timeline boxes, with the picture dots appearing at the top of the page.
Who Can View Your Timeline?
If your Facebook page is on default privacy settings, your Friends can see everything on your Timeline. This is why it is a good habit to be selective when inviting and accepting Facebook Friends.
Also, keep in mind that anyone who visits your Timeline can view your status updates. These include your 'Likes,' which Facebook also treats as public information and often uses in ads. But should you want to hide certain information on your Timeline, the privacy options under "Timeline and Tagging Settings" is the place to go.
How To View Your Timeline?
To view your Timeline, go to your profile page by clicking on your name at the top of your Facebook page. In the middle of the page, the main column right under the "Status Update" section is your Timeline.

Here, you'll see your posts and those made by your friends, all in chronological order. You can then navigate your Timeline by scrolling up or down. You can also choose a specific time (year and month) to view and manage your posts.
If you've been with me all through, you should be looking at something like this: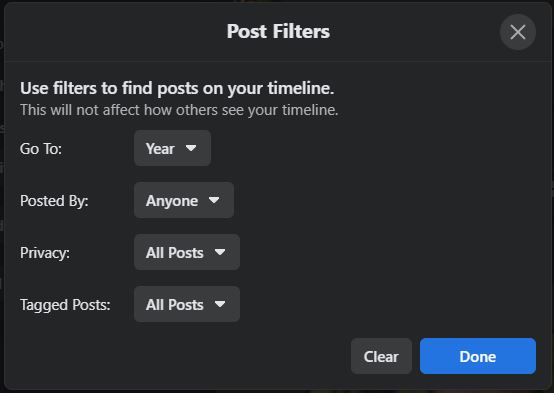 How Does Timeline Enrich Your Facebook Experience?
Simple: Timeline simply makes it easy to locate the content you may have misplaced on your Facebook page. If, for instance, you are searching for vacation pictures you posted last summer, simply scroll to the time you were on vacation, and voila!.
The timeline also comes in handy when you want to edit and tweak a few things (hide embarrassing old posts!) before publishing. When you can't remember the date of a key event, don't fret! If you can recall a comment you made about the event, Timeline will locate the exact date for you!
Your main Facebook page is enough for keeping up with friends and family in the present. But if you want to delve into the annals of history and relive some memories, Timeline is what you need. What's more? It can be integrated with other Timeline apps to allow posts you make on Facebook visible on other apps.
Summary
We all love Facebook so much (maybe a bit too much) because it allows us to effortlessly connect with our friends and loved ones.
It is the right platform to share our feelings and ideas with the world using texts and photos/videos. Sometimes, a single photo is just enough to tell the world how we feel, where we are, or what we are doing. Remember, "A picture is worth a thousand words!"
If you haven't enabled Timeline on your Facebook page, go to Facebook's Timeline page and check it out. Tell us what you think in the discussion section!
FAQs
Can I highlight specific stories?
Absolutely! Timeline has a feature that allows you to pin any one story to the top of your page for days. You can do this by clicking on the start icon at the top of the post to enlarge the image to span your Timeline.
What is the ideal size for Timeline images?
Cover photos should be 851 x 315 pixels. Logo pictures can be 180 x 180 pixels but can be scaled down to 32 x 32 pixels to optimise for other Facebook places. Thumbnails are usually 111 x 74 pixels.
Is there a way to bulk set the privacy to "Only Me" instead of "Only Friends"?
Create a list, label it 'ME' and leave it empty. Then set the privacy settings of whatever you don't want people to view to 'visible to ME.'