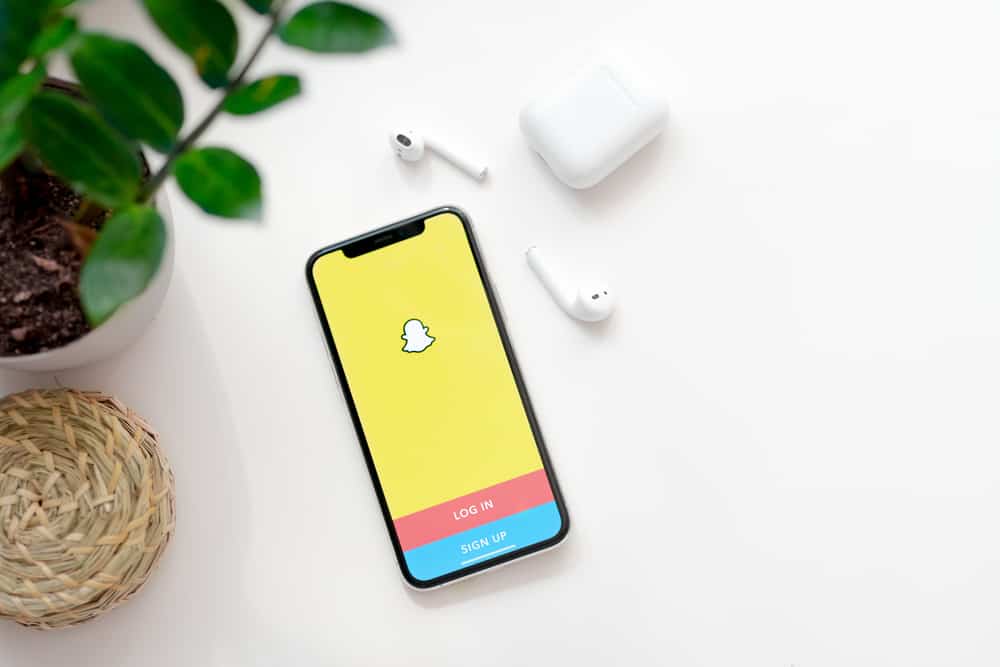 Do you want to screen-record someone's story or chat on Snapchat without them knowing?
Are you afraid they will get a notification from Snapchat if you screen-record something?
Well, let us tell you the answer.
The simple answer to your question is "Yes." Snapchat sends an instant notification to the user whenever you screen record their story or chat. Snapchat also sends a notification to the user when you screenshot their story or chat.
Now, let's see how we can save ourselves from getting caught. Because we still want to screen-record it even if Snapchat keeps an eye on us. And we will. Just without letting them know! Let's find out how.
Can I Screen Record on Snapchat Without Letting Them Know?
The answer is yes, you can. Snapchat sends a quick notification to the user when it catches you screenshotting or screen-recording anything. But we have better solutions to counter this.
No application is fool-proof, no matter how popular it is. So is the case with Snapchat and its thief-alert system. There are certain ways to screen record on Snapchat without getting caught by the other user.
Read below to know what they are.
Method #1: Screen Record a Story Without Them Knowing
Here is a quick, easy-to-follow, and layman's approach to screen recording a story without getting noticed by other users:
Firstly, you must turn on airplane mode on your iPhone or Android device.
Now, open the story and screen-record it. Snapchat cannot notify the other user because you're offline.
Clear the cache of Snapchat from the app's settings and close the app.
Turn off airplane mode.
This method is straightforward and universal. It works on almost every platform because it turns you offline by disconnecting your internet connection.
Ensure you do not turn on the internet connection until you clear the cache and leave the app. Because as soon as you do it, Snapchat will detect your online presence and notify the other user. Once the job is done, leave the app and turn off Airplane Mode.
Method #2: Screen Record Using an External Screen Recorder
Another brilliant way to screen record a Snapchat story without them knowing is to use an external screen recorder. An external screen recorder is an app you can install manually on your mobile device.
Some devices also do not have a built-in screen recorder in them. All users can use this method, but there is one issue. Some screen recording apps might not prevent Snapchat from detecting you.
Another problem with screen recording apps is that they have a watermark on the videos you screen record using them. They ask you to purchase their premium (paid) plans or versions to remove that watermark.
Now, here's some good news. We have found an application for you that solves both of these problems. Plus, this app will not charge you anything. It is a free screen recording tool.
AZ Screen Recorder
The app is known as AZ Screen Recorder. You can download it on your Android device from here. If you are an iPhone user, you can download it from here.
Once you are done downloading the app, follow these simple steps to screen record on Snapchat:
Open the AZ Screen Recorder app on your mobile device.
Open the Snapchat app.
Tap the floating icon; you will see different options there.
Tap on the camera icon to start recording your screen. Your whole screen will automatically start recording when you do this.
Open the story or chat you want to screen record without notifying that user. The story or chat you opened will also be recorded as the recording is already happening.
Once you are done, pull down the notification bar and stop recording by tapping the "Stop" button.
You can also crop the recorded video in AZ Screen Recorder's built-in video editor free of cost. Snapchat does not notify the other user when you screen record using this software.
Conclusion
So these were two proven ways to screen record a story or chat on Snapchat without them knowing.
Snapchat sends no notification to the other user no matter how many times you screen record on it using these two methods.
These methods also work for taking a screenshot without notifying the other user.