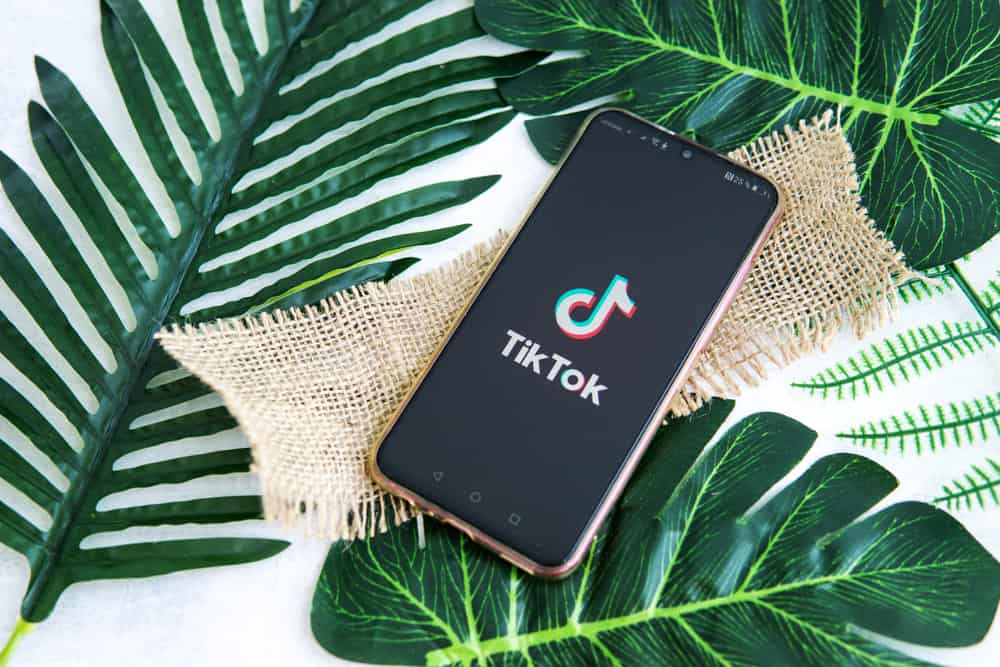 You've just found a hilarious TikTok video, and you feel that your friends must see it. But saving and sending videos are just so inconvenient and time-consuming. It kills the fun! Your friends just started laughing, but you're already done with it.
But did you know that you can send a TikTok video in a text message? And what's incredible is they don't have to have a TikTok account to be able to see it! On the bottom right corner of each video on the platform, tap the share button, which is an arrow pointing to the right, and choose "Copy Link."
TikTok is undeniably filled with entertaining, jaw-dropping, and relatable short-from videos that are addictive and deserve to be shared with everyone. Let's talk about how to send a TikTok video in a text message in more detail, shall we?
How To Send a TikTok Video in a Text Message
There's another reason apart from "convenience" that would make you want to send a TikTok video in a text message rather than take the longer route and save and send the video to the person: a simple URL is 1 kilobyte or less, so they will receive it in just a few seconds!
So, where can you find that URL? TikTok is user-friendly, so the process is simple.
Step #1: Find the TikTok Video You Want to Send
Actually, you don't find the TikTok video because TikTok is so random. You will just come across it once as you scroll through the feed. But once you see it, don't leave the platform because you may not see it again, especially if you don't know who published that video!
Step #2: Tap the Share Icon
TikTok has a simple interface. You will find everything that you need in front of you. Once you've located the video you want to share, you will see an arrow pointing to the right on the bottom right corner of the screen. That is the share icon. Go ahead and tap it!
Step #3: Select the "Copy Link" Option
You will see a lot of share options as well as platforms you could share the video to when you tap on the share icon. You have to get the link to the video, so ignore the others and copy the link. Select the "Copy Link" option.
Step #4: Send the Link to Your Friends
You've got to send the link you copied to whoever you want to see the TikTok video. Obviously. Now, I've been mentioning your friends since the beginning of this post, but you can send it to anyone, even your customers.
If you are a business owner and you want to promote your TikTok videos or communicate with your customers using them, it's not against TikTok's policies. In fact, they love it when businesses use their platform for advertising purposes!
If you want to use TikTok for your marketing, the video ad must have a file size of not more than 500 megabytes, and it can be up to 60 seconds long.
Can You Send a TikTok Video Without Copying the Link?
You want a shortcut, and the shortcut exists.
Just like any social media platform, TikTok allows its users to send a TikTok video directly to a specific platform without needing to copy any link.
To do this, you will still tap the share icon, but instead of copying the link, you will select the platform.
However, remember that this isn't possible in all cases. TikTok has a limited list of platforms to which the videos can be sent directly. If the platform you have in mind isn't on the list, you have no choice but to copy the link and send that link to the person. Manually.
Follow the 4-step process above to do that.
The applications on your device have a role in this, too. The platform might not be on the list because the application isn't installed on your device. That said, make sure it is installed!
Conclusion
You came here to find out how to send a TikTok video in a text message because you want to share it quickly with your friends, and I hope this post has helped you do just that.
One reason why TikTok is so popular and well-liked is that it is pretty easy to use, not just when it comes to browsing content but also when navigating the platform. There are many shareable videos on TikTok, and TikTok knows that, so the share icon is very visible to whoever is using it.