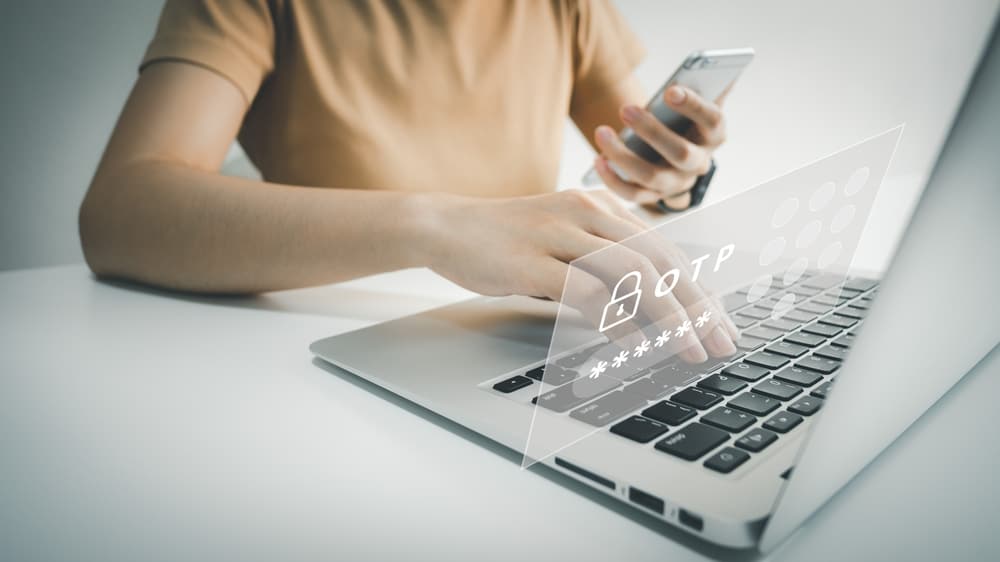 In this day and age, digital communication is a big part of our everyday life.
Therefore, people constantly develop new acronyms and abbreviations for widely used phrases to spice up conversions and save time.
Regardless of whether you are internet savvy, it isn't easy to keep up with every new phrase, meaning sometimes you might be left wondering what someone's text should mean.
One such phrase is "OTP." So, what does it mean?
"OTP" is one of the most common internet slang, considering it stands for several phrases depending on the context within which it was used. Some of the probable meanings include:
– On the phone
– One true pair
– One-time password
– One trick pony
Learn more about the "OTP" abbreviation, what it means, probable contexts, and much more from the post below.
Meaning #1: On the Phone
Most of the time, if you are trying to call or contact someone and they send you the "OTP" abbreviation through iMessage, they want to let you know they cannot pick up your call because they are on another call.
For perspective, here are a few ways someone might use "OTP" slang in this particular context:
"Hey mom, can't talk right now because I'm OTP with dad."
"Daisy is OTP with the Samsung customer care team because her TV won't turn on."
"Reschedule my meeting because I will be OTP with the CEO during that time."
"Make sure all the customers get someone OTP when they call regarding their reservations."
Meaning #2: One True Pair/Pairing
If you are talking about a movie with someone and they use the "OTP" abbreviation, chances are it stands for "One true pairing."
The term was first coined by Twilight film fans when they raved about characters they thought would make a great couple.
However, "OTP" can also apply to real-life people if the recipient emphasizes how the people in question could make a great couple or team.
To help you form a better mental picture, here are a few statements that depict "OTP" in this meaning:
"I was watching Raina from Dancing with the stars interact with Ken, and I think the two are a perfect OTP."
"I met this boy last night, and I am assured that he is my OTP for life."
"How come every movie that Bill Leysey features in, he ends up dating the OTP love interest in real life?"
Meaning #3: One-Time Password/Passcode
When you receive an "OTP" text on iMessage containing a code, it's safe to assume that the recipient used "OTP" to mean "One Time Password."
An "OTP" is sent by organizations that require or store sensitive personal information to protect your details.
Considering the one-time password is regenerated every time you want to access your account, it's difficult for someone to guess it, hence improving safety.
Therefore, never share the "OTP" code sent to your iMessage with anyone, no matter what they tell you.
Some organizations that send you an OTP include:
Social media sites such as WhatsApp in a bid to verify that, indeed, you are the owner of the account. However, this only applies if you linked the account to your iMessage number.
Banks and financial institutions sometimes send you an OTP whenever you try to make a huge transaction or access your account.
E-commerce stalls like Amazon and eBay will send you an OTP whenever you try to log in to your account or change sensitive information such as the delivery address.
Some healthcare facilities will send you an OTP that will aid you in accessing medical records and information through their app or site.
Meaning #4: One Trick Pony
If you are texting on iMessage with someone about gaming and they use the "OTP" abbreviation, they use it to mean "One trick Pony."
This is where someone is hyper-fixated on learning or using one move when the character they are playing with has a broader range of moves.
That said, one trick pony can also mean someone who is only good at doing one particular thing and terrible at others.
Conclusion
Although internet slangs evolve day by day, it's imperative to learn some common ones, such as "OTP."
Knowing the slang means you can have a smooth conversation with people from the current generation.
Lucky for you, the post above has divulged each possible meaning giving you the needful insight.