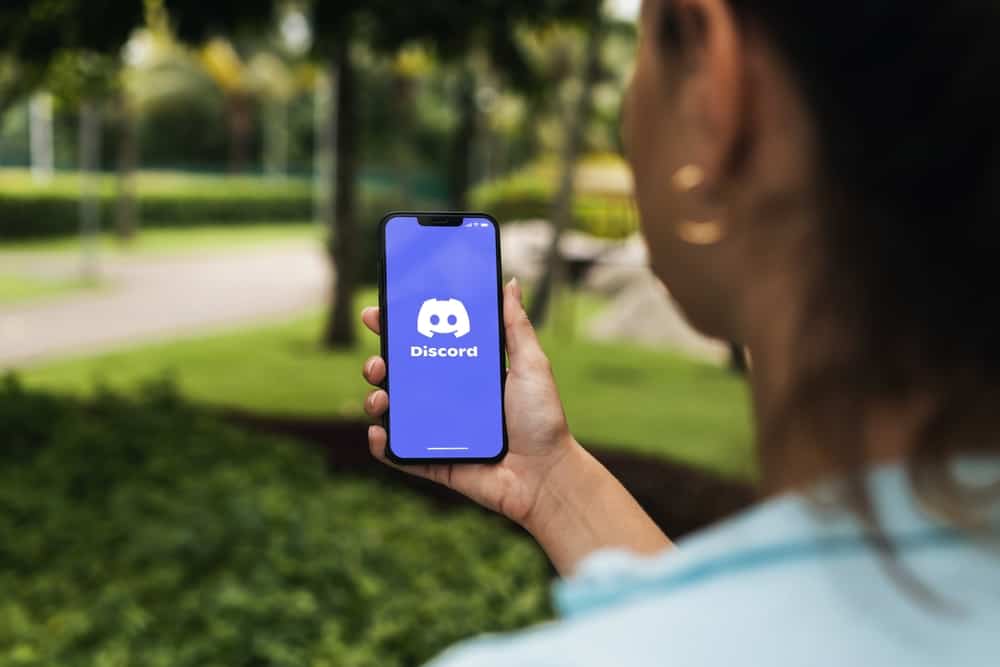 Discord has grown to be more than just a gaming platform. It's designed to accommodate groups and anyone with unique interests and hobbies. Also, different servers are centered around topics like sports, games, Artificial Intelligence, education, and amines.
Like any other software, Discord might stop working or perform erratically. Restarting is a viable option in this case. However, restarting Discord isn't as easy as you think because it is available on different platforms. So, how do you restart Discord?
Restarting Discord varies from platform to platform. Restart Discord on Windows, close the Discord software and navigate to your desktop taskbar below the homepage screen. Then, right-click the Discord icon and select "Quit Discord" from the menu. To restart on Android mobile, force stop your app and launch Discord.
Discord is available on different devices. Knowing how to restart Discord on these devices will be more beneficial.
Read this guide to the end as it shows you how to restart Discord conveniently.
Why Do You Need To Restart Discord?
Discord is a community of people with the same interest and passions. Although the app is known as a gaming community, it has expanded to include other uses with varying ideas and topics. One reason for Discord's wide acceptance is that it is available on mobile, desktop, and iOS.
Discord is undoubtedly a great place to be online, whether you want to have fun or connect with others. As of December 2022, Discord has over 150 million monthly active users. Naturally, this number is bound to cause glitches or bugs on the platform.
For example, your texts may fail to send in the middle of a conversation. Also, the app or software may hang or act erratically. Nonetheless, you can resolve these issues by restarting your Discord. Keep reading this article to learn how to refresh Discord on any platform.
Reasons To Restart Discord
The following are the common reasons you need to refresh your Discord.
Not Getting Direct Messages
One of the valid reasons you might need to restart your Discord is that you can't receive direct messages. Although an unstable network can cause your inability to receive messages, if you don't get messages for a long time when other apps on your device are working, you need to restart Discord.
Frozen Channel
Another reason to restart Discord is when your channel is frozen. This is a common bug in Discord. An instance of a frozen channel is when your mic suddenly stops working.
Wrong Status
Discord status tells you whether a server member is online. However, glitches can make members appear offline when they are online and vice versa.
Similarly, members can appear in yellow when they are actually green and not idle. Therefore, it's crucial to restart the app regularly. Learn how to restart Discord in the following paragraphs.
How To Restart Discord on Windows
Closing Discord on your desktop helps you take a break from the app, but it will still operate in the background. The best thing to do is to close the app from the system tray.
To restart Discord on the desktop:
Click the "X" icon at the upper right on the Discord window.
Then, search for the Discord icon in the system tray on the home page, and right-click on the icon.
Next, select "Quit Discord" or "Close window" from the options.
How To Restart Discord on iPhone
The process of restarting Discord on iPhone slightly differs from the desktop version. It's almost the same as with other apps on your phone. Follow the steps below to learn how:
To Restart Discord on your iPhone:
Swipe up from the bottom of the screen and hold to minimize the Discord page.
Then swipe up the Discord minimized window to shut down the app.
Next go to your home screen and tap the Discord app to relaunch.
You may also restart your iPhone or iPad if Discord fails to work properly.
How To Restart Discord on Android Phone
Merely closing Discord on Android isn't enough, as the app may still be working underground. The only option is to use the "Force Stop" feature in your device's App settings. Here are the steps to guide you on what to look for on your device.
Open "Settings" on your device.
Select "Apps and notifications," and tap on "Apps info."
Scroll down the menu and select the Discord icon.
On the application screen, tap the "Force stop" option.
Once Discord is completely closed, you can return to your app's list and reopen it.
Conclusion
Discord is a social community for networking and entertaining yourself. Over the years, the app has grown its users significantly. Therefore, it's normal for you to experience glitches or bugs from time to time.
Thankfully, restarting Discord can solve this problem in no time. This guide shows you how to restart Discord on any device and platform.