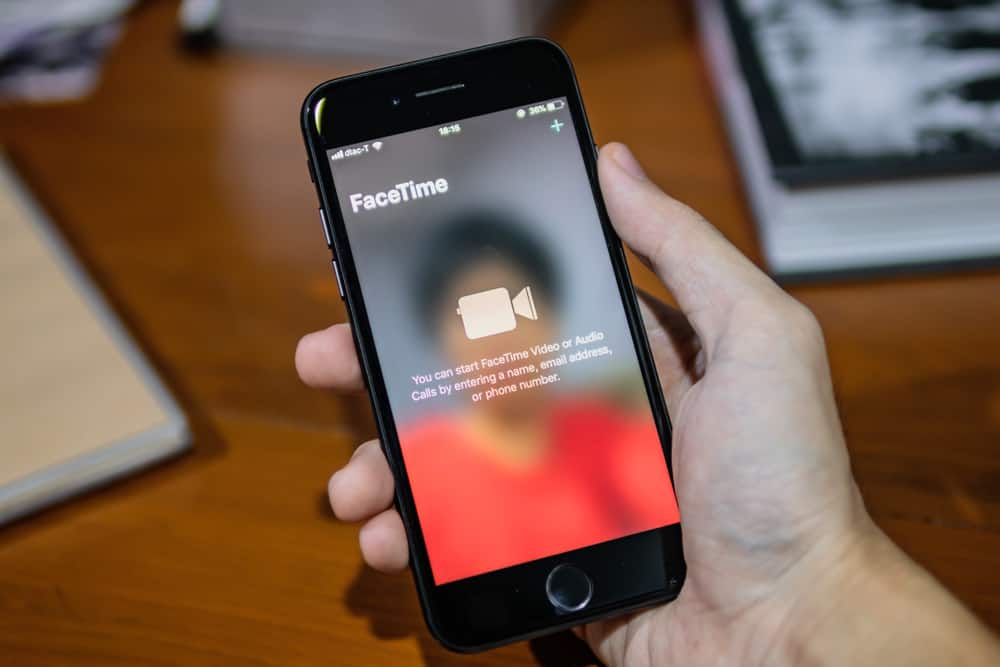 FaceTime is a popular video-calling application that has made it easier for people to stay connected with friends and family worldwide.
If you're a guest in Dubai wondering why your efforts to FaceTime either your family, friends, or colleagues have been futile, read on to understand why.
You can't FaceTime in Dubai because the United Arab Emirates (UAE), where Dubai is located, has restricted some internet calling applications. These restrictions are due to the country's telecommunications regulations and the desire to control the use of VoIP (voice over internet protocol) services. 
In this article, we'll explore the reasons behind these restrictions and what alternatives you can use to stay in touch with your families, friends, and colleagues in Dubai.
What Is FaceTime?
FaceTime is a video and audio calling app developed by Apple Inc. for its iOS and macOS operating systems.
It allows users to make video and audio calls between Apple devices, such as iPhone, iPad, and Mac computers. FaceTime uses an internet connection, either Wi-Fi or cellular data, to make the calls, and it's free to use. 
You must open the app and sign in with your Apple ID to activate FaceTime. You can also sign in through your device's settings. Signing in also allows you to register your email account.
Your phone numbers are automatically registered in FaceTime on iPhones.
One of the advantages of FaceTime is that it integrates seamlessly with the built-in contacts and phone apps on Apple devices, making it easy to initiate a call with someone on your contact list. 
FaceTime also allows you to switch between the front-facing and rear-facing cameras on your device, wherein it's easy to show the person on the other end of the call what's happening in your environment.
FaceTime supports group calls, allowing up to 32 people to participate simultaneously in a video call.
It also includes features like Animoji and Memojis, which are animated emojis that mimic the facial expressions and movements of the user.
The Reason You Can't FaceTime in Dubai
FaceTime and other popular video and voice calling apps like WhatsApp and Skype aren't available in the United Arab Emirates (UAE), including Dubai.
The UAE has strict regulations on internet and telecommunications services. The government blocks access to internet services, and apps deemed a threat to its cultural and religious values. 
The Telecommunications Regulatory Authority (TRA) controls and monitors all telecommunications services and restricts the use of VoIP (Voice over Internet Protocol) apps, including FaceTime, to protect the interests of local telecom companies.
In 2017, the UAE government announced that it would permit the use of some VoIP services, but only if they meet certain requirements, such as having a license to operate in the country.
FaceTime is not an approved service, and therefore, it is not accessible.
Although there are ways to use FaceTime and other blocked apps using virtual private network (VPN) services or other similar methods.
However, it's important to note that using these services may be illegal and result in fines or even imprisonment in the UAE.
It's always a good idea to check the laws and regulations of a country before using any internet services and to ensure that you comply with them to avoid any legal issues.
How To Use FaceTime in Dubai?
If you are in Dubai and want to use FaceTime, you can bypass the country's restrictions using a Virtual Private Network (VPN).
A VPN can hide your IP address and location, making it appear that you are accessing FaceTime from a different place where it is not banned.
Here is how you can use FaceTime in Dubai:
Download and install a reputable VPN service on your Apple device.
Connect to a server in a country where FaceTime is not banned, such as the United States, Canada, or the United Kingdom.
Open the FaceTime app on your device, and you can make video and audio calls to other Apple users.
It is important to note that using a VPN to access restricted content may not be legal in some countries. So, it's essential to understand the laws and regulations of your country or location and the potential risks of using a VPN.
Conclusion
Certain restrictions and regulations in Dubai make it difficult to use certain communication apps, including FaceTime.
The primary reason for this is to maintain the country's cultural and moral values and ensure its citizens' security and privacy. 
While some people may find these restrictions frustrating, it is important to respect the laws of the country you are in and find alternative means of communication that are allowed. 
Additionally, researching local laws and regulations before traveling to a new country is always a good idea to ensure you know of any potential limitations or restrictions on using certain technologies.