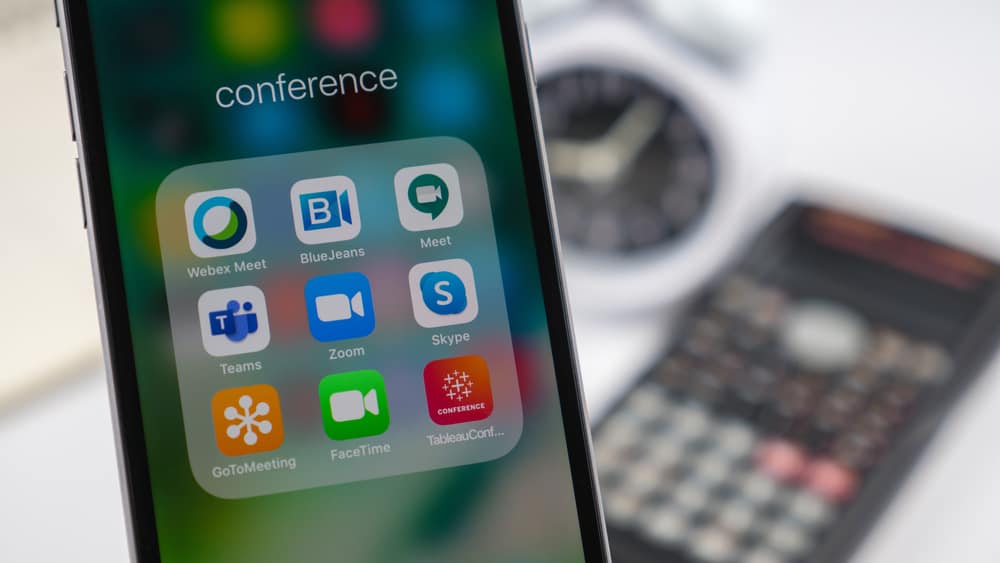 FaceTime and Skype are video and voice calling platforms that confuse users.
When you want to install an application, you want to install the best that will enable you to achieve your goals.
Many users don't understand why they should use Skype instead of FaceTime, but this guide has helped you know each app and its use in-depth!
The big difference between FaceTime and Skype is that FaceTime is dedicated to iOS users alone, while Skype is a cross-platform video conferencing app.
If you are using an iPhone or iPad, FaceTime is the best app because of its quality features. However, FaceTime does not offer other features offered by Skype, which has made Skype stand out as the best video conferencing tool in the market.
The guide has explained the difference between FaceTime and Skype, enabling you to choose the best app for achieving your goals.
What is the Difference Between FaceTime and Skype?
FaceTime and Skype are popular applications that many people have used to achieve video calling goals.
However, although the apps help you make voice and video calls, there are features you can only find in one app.
Because of such features, FaceTime and Skype have become relevant depending on the goals you wish to achieve.
The following are the major differences between Skype and FaceTime.
Difference #1: Platform Compatibility
The big difference between Skype and FaceTime comes out in platform compatibility.
Microsoft specifically developed Skype to offer its services to iOS, Android, Windows, Linux, and Mac-OS users.
Thus, despite the platform you are using, Skype can provide its functionality without limit. Also, users can communicate irrespective of the platform, meaning iOS and Android users can easily make video calls using Skype.
FaceTime, on the other hand, is available for iOS and Mac users.
If you don't have a device that falls under a Mac, iPad, or iPhone, then you can't access and use FaceTime because of platform limitations. FaceTime was dedicated to iOS users, and this feature has made the app less popular.
Difference #2: Pricing
FaceTime is a free application that comes installed on all iOS devices. Furthermore, if you don't have the app, you can get it from the Apple Store for free. All you need to enjoy the FaceTime features is an internet connection, and there are no additional costs.
You can access most of the features using Skype without paying money. However, because Skype offers additional features like landline calling and calling non-skype numbers, you will need to pay money to unlock the features.
Skype has made a subsidized subscription for US residents to pay $3.59 monthly to access unlimited calls for mobile and landline numbers.
If you want to use Skype for video and voice calls, you will use it without paying.
Difference #3: Additional Features Offred
Skype has partnered with Artificial Intelligence (AI) technology to offer more features to its users. Because of a partnership with AI technology, Skype has a translator for over ten languages.
Thus, you can enable the translation feature during video calls, making communications easier without a language barrier. Also, Skype has a translator for video chats that can translate around fifty languages.
Skype has proved to be the best app to use for event planning and management. This has been made easier and better because of the app's ability to allow you to create, answer and manage polls.
In summary, a Skype user can access the following features:
Event planning and management.
In-built translation for video calls in ten languages.
In-built translation for chats in 50 languages.
Sharing of files and documents from cloud storage through Microsoft OneDrive integration.
On the contrary, FaceTime does not offer most of the additional features listed above. However, the additional features may not work well for iOS users but still puts Skype in a better place.
Difference #4: Voice and Video Calls
FaceTime has ensured voice and video calls have been optimized for Apple users.
Apple users must only sign in with an Apple account, and FaceTime services will be ready to run. Also, FaceTime integrates your contacts, making it easy to initiate calls.
Initiating voice and video calls on Skype is not as simplified as in FaceTime. When using Skype, there is a procedure you must follow. Skype will first ask for your permission, then sync your contacts, enabling you to call friends and family on Skype.
Difference #5: Shared Video calls
FaceTime never offered the shared video call feature until recently. When they included the feature, they limited the number of participants in a group call to a maximum of 31 people.
The feature allows you to flip your camera and share documents in case of an official meeting. Unfortunately, features like screen sharing, virtual backgrounds, and recording are lacking for group video calls.
On the other hand, Skype has ensured video calls for groups are seamless through powerful video conferencing tools and more capabilities like screen sharing. Moreover, Skype can accommodate up to fifty members in a single group video call.
Conclusion
FaceTime is a suitable application that has proved useful and optimized for iOS users.
Skype has proved to be a better option for people looking for more features, especially for shared video calls.