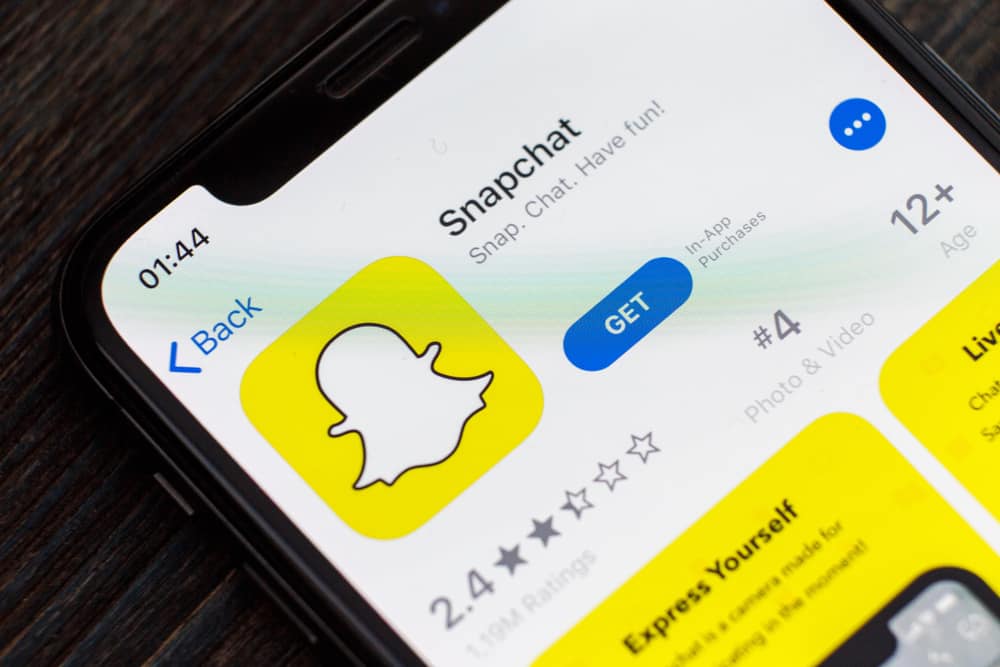 Did you just join Snapchat and still try to navigate through the many acronyms your friends are throwing around on the app?
We are here to make your Snapchat journey a little easier and fun by demystifying those acronyms. Today let's talk about WCW.
WCM is one of the most popular slang on Snapchat, which means Woman Crush Wednesday or Women Crush Wednesday (plural). You will find it on Snapchat written with a hashtag (#WCW) with more than 60 million posts on Instagram and accompanying a picture, usually of a woman.
If you come across this acronym, it means the person who posted it is celebrating the woman in the photo, and there's a high chance it's a Wednesday!
Anyone, including you, can use WCW on Snapchat regardless of gender, as long as you intend to highlight a woman you admire.
WCW probably reminds you of World Championship Wrestling if you are a baby boomer. Although WCW on Snapchat can mean World Champion Wrestling, depending on the context, this meaning is rarely used since the company is no longer in existence.
Before you join the trend and start using WCW on Snapchat, here is everything you need to know about this slang word.
The Origin of WCW
Woman Crush Wednesday came into existence in 2010 as a movement in response to the Man Crash Monday game popularly known as MCM. In 2015, the slogan became a hashtag, #WCW, and women all over endorsed and used it to appreciate other women.
WCW is now a popular acronym on Snapchat. It started getting used mainly for posts about women who the user found attractive but has today evolved into multiple uses and purposes beyond that, including being used as an informal award for a lady.
When To Use the Acronym WCW?
#WCW is most popular on Wednesdays, but once in a while, you can use it on other days of the week.
Use it when posting photos of girls and women you would like to show praise, affection, or admiration for. The expression doesn't need to be sexual but only shows your proportion of respect or love for that particular lady.
To use the acronym on Snapchat, just before you post the picture of your favorite woman of the day, type #WCW in the caption. You can also add a few more remarks if you want to.
Examples of Usage for WCW
Example #1: Show (romantic) love to your wife or girlfriend
Today is Wednesday, and Mark wants to show love and appreciation for his wife. He has posted a picture he took with her recently and tagged it with several alternative ways like "#love," "#wife," and eventually since it's on a Wednesday, he adds "#WCW."
Example #2: Show admiration and respect for a female friend
Hellen graduated from the University alongside her friend Jessica. Jessica went ahead to grad school to pursue her goal of becoming a doctor. Hellen then posted a photograph of herself and Jessica in their graduation attire to Snapchat.
She wrote how proud she was of her friend's work ethic and drive to become a doctor. She also said that Jessica always inspired her and admired her inner strength. Hellen has no romantic feelings for her friend but added the "#WCW" tag to her post to symbolize admiration and respect.
Example #3: Express appreciation and admiration for any woman
Ralph follows a celebrity on Snapchat. The celebrity just posted about some charity work she has been doing. Ralph admires both the celebrity and her work helping those in need. He shared her charity post and added the tag "#WCW" because he likes both the lady and what she is doing to help others.
WCW Variants
If the person you admire or want to appreciate on Snapchat this week is male, there is an acronym for that – #MCM.
MCM is the acronym that gave rise to WCW. It stands for Man Crush Monday and is used to appreciate men mostly on Mondays.
Bottom Line
Have a woman you admire and would like to share that with the world? Use #WCW to post her picture on Snapchat this coming Wednesday.
#WCW means Woman Crush Wednesday, and you can use it to express love to your significant other and respect and admiration for any woman out there.
And just to make sure you get it right, this article has all the information you need to join the #WCW trend confidently.