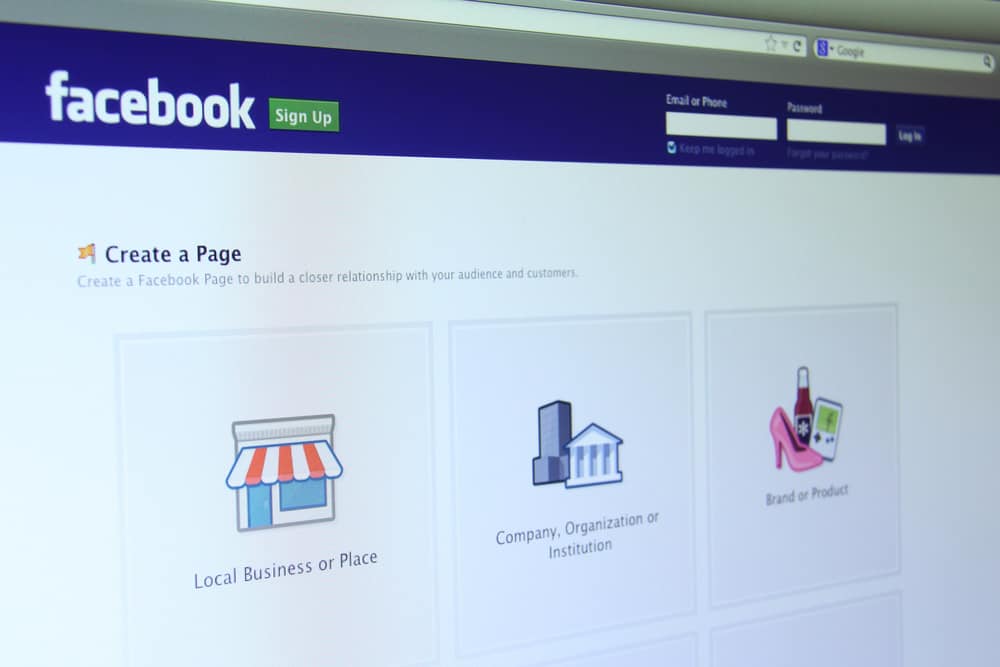 Do you want to stop managing a Facebook page since you have found more important jobs to handle?
Yeah, we understand that Facebook pages are pretty popular, but sometimes, it is good to step aside and learn steps to get rid of managing Facebook pages!
So, how do you stop managing Facebook pages?
The steps are pretty simple; you must go to the "Settings" and change your "Page Roles." Edit the settings and click on get rid of, and now you're not the admin of the Facebook page.
In today's article, we will provide you with a step-by-step guide that will help you stop managing your Facebook account. So, let's break into the article and find out the easiest steps!
How to Stop Managing Pages On Facebook
This process is actually straightforward and won't consume much of your time.
We recommend you guys follow all the steps so you can avoid any troublesome issues and achieve your goal of abandoning the Facebook page administration quickly and conveniently.
So, let's get into the steps:
Head over to the Facebook website and enter your credentials.
Once you are logged in to your account. You will see three horizontal lines. Click on them!

Now, you can see the interface where many options are present.
Scroll down and find "Pages." Once you find it, click on it.

Here, you will see all the pages that you are managing. Select the page that you don't want to manage anymore.
On the corner, you see a lot of options related to this page. Find "Page Roles" among them.

In this section, you can find many options that actually help in managing a Facebook page. Scroll down and find your Profile name under the admin option.
Slightly swipe the page to the left, and here is the "Edit" option in front of the admin profile name. Click on it.

Now, you will see a "Remove" button under your name. Hit that button.

Now, you're not the admin of the selected Facebook page, and you can't manage it from now on! Yay!
Ensure that there is at least one admin except you; otherwise, you won't be able to abandon the page management.
How To Make Someone Else The Admin Of Your Facebook Page
Currently, you're an admin of the page, so you can definitely add someone else to the Admin Roles. Adding admins to the Facebook pages is a super easy process.
Let's start together:
Go to Facebook and log in to your account.
Now, navigate to the news feed of your account. You can see three horizontal lines on the top of the page.

Here, you will find multiple options, but head over to the "Pages" tab for now!

At this step, you'll see all your pages on Facebook.
Select that one page where you want to add an admin.
Once you land on the selected pages, look at the left side of the screen, find "Settings," and click on it.

In this section, scroll down to find "Page Roles."

Once you reach the "Page Roles," you will find a bar to add the email address or profile name. Here, you'll add the profile name of the person to whom you want to give all the page management.
Add the name of the future admin of this page.

Now, at the end of this bar, you can see the roles!
Change the roles and set it to "Admin."

Hit the "Add" button, and ultimately the request is sent to the user.

The request will keep pending until the person you've added to the admin role accepts this responsibility. Later, it will start showing in the Admins section at the end of the page.
Final Thoughts
That was all for today's article.
Hopefully, it was valuable enough for you and helped change your Facebook admin.
Once you add another admin to the Facebook page, you can easily remove yourself from the admin roles, and ultimately, you won't be needed to manage the page. 
Frequently Asked Questions
How do I change who manages my Facebook Page?
To change or assign a Facebook Page owner, head to your profile's "News Feed" from the three horizontal lines menu. Now, open your page and navigate to its settings. Hit on the "Page Transparency" and then "Assign." Choose a disclaimer or search for a verified Business Manager, and you're done!
How do I get rid of Facebook Business Manager?
If you're already tired of using Facebook Business Manager, you can even delete it. The steps are pretty simple! To delete your account, open your business account and head over to its settings.
Now, go to the Business info of your account. Here, you'll find a lot of information about your account, but you don't need to read that at all! Just scroll down and select "Permanently delete business," and you're done!
Can an editor remove an admin from Facebook Page?
The Editor role in the Facebook business is the second most authoritative role. It can do everything an admin can except manage the settings and other related page roles. Therefore, the Editor can't remove an admin from a Facebook Page.
Can I separate my business page from my personal account?
Yes, you can separate your account from your personal Facebook account. However, you will need one personal profile to open a business page. Moreover, you can also prevent people from seeing that you are the admin of this particular Facebook Business Page.