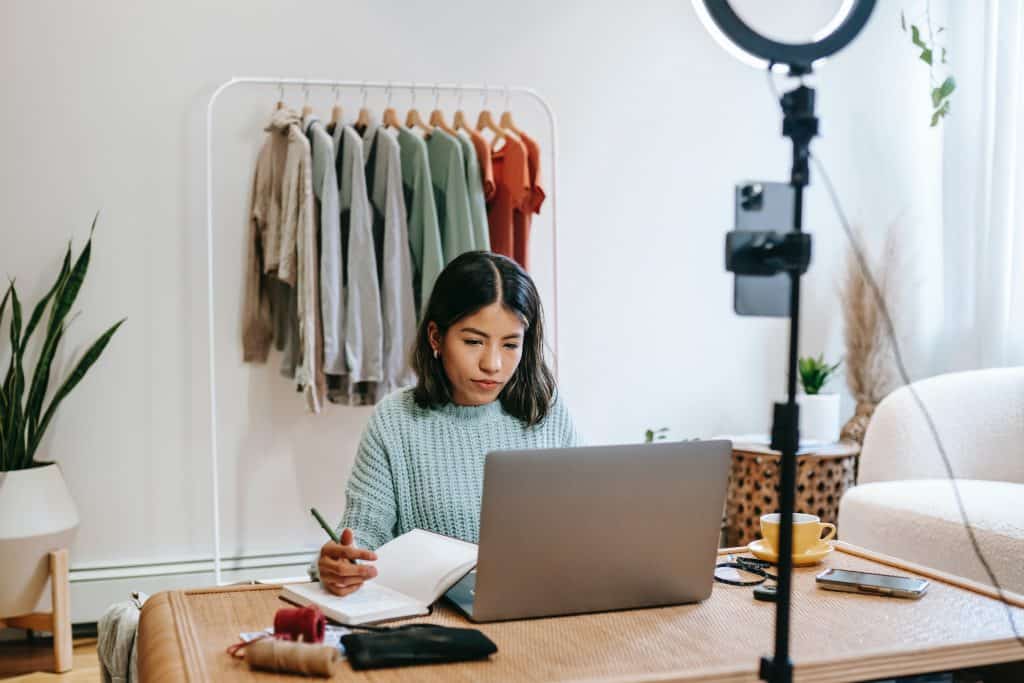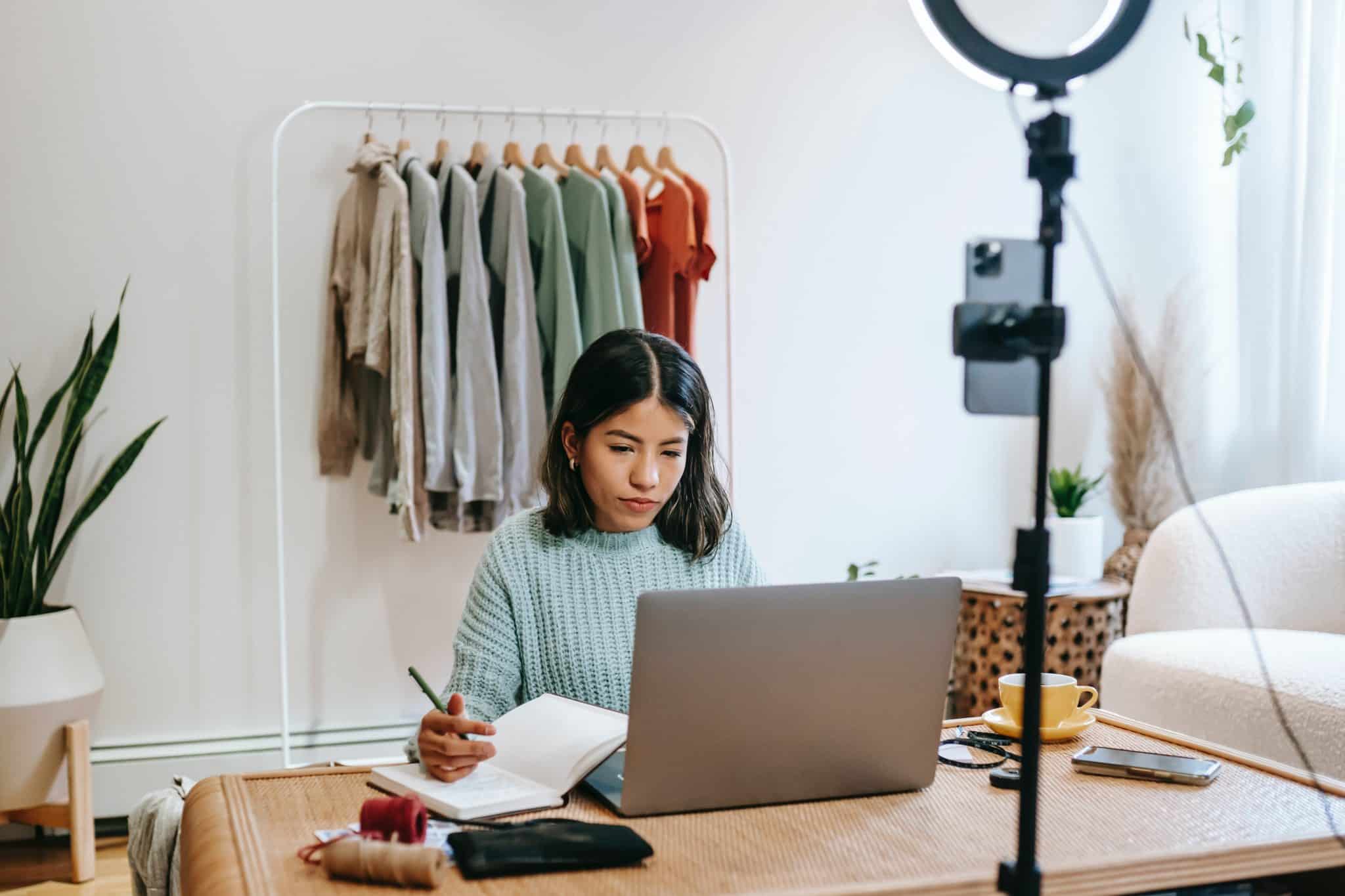 When it comes to marketing your business, savvy business owners know that Instagram is one of the best ways to get your brand out to the public and build a massive following. The social media platform has over 500 million monthly users, and they're constantly browsing through new and exciting posts from brands they want to connect with. But, what do you do if you don't have any brands to work with? How do you get started?
When looking to work with brands, there are a few things you need to take into account. The first is that not all brands are created equal– some will be a perfect fit for your niche and audience, while others will not.
Additionally, some brands are hesitant to work with influencers who have less than 10,000 followers. That doesn't mean that you can't work with more prominent brands, but it does mean that you'll need to put in more effort to establish a relationship and prove your worth.
That's why it can be so hard to find brands that are willing to work with you on Instagram. Most businesses don't know how to get in touch with those who want to partner with them.
That's where we come in. Here's everything you need to know about finding brands that will work with you on Instagram.
What Is the Point of Working With Brands on Instagram?
When brands partner with other brands on Instagram, they're not just partnering with you to increase their reach or followership count. The partnership is a two-way street – the brand you're partnering with will work with you to create engaging content and help drive more business to your brand.
Another point of working with brands on Instagram is to reach new customers and create a connection with them. When you work with a brand, you become associated with that brand. As a business, you want to be associated with trustworthy, reliable, and successful brands.
When customers see your company's name next to a well-known and respected brand, they would be more likely to trust you; Meaning they will also likely visit your website or purchase your products or services.
How Do You Find Brands To Collaborate With on Instagram?
Finding brands to work with on Instagram can be an uphill task, especially with the rise of influencers who have tens of thousands of followers. That does not mean that small, medium, and large-scale business enterprises cannot find reputable brands to work with.
Here are some tips you could use in finding notable brands to work with on Instagram.
Build a Niche
This is the first step when it comes to working with brands. Building a niche makes you narrow down your focus to working with only relevant brands. Don't be a jack of all trades yet master of none.
Look for Brands in Your Niche
If you're targeting a specific niche audience, there will be plenty of brands in that space that you can work with. Do some research online and see which brands are already active on Instagram; collaborate with them.
Tips To Locate Brands in Your Niche
Use the hashtags commonly used in your niche; this will lead you to different brands already established in that niche.
Search for "brands that collaborate with other brands" in the Instagram search bar. Endeavor to specify the niche to produce the best results.
Participate in influencer marketplaces. This gives you the chance to market your talents to brands and makes connecting with brands easier.
Take the bull by the horn by reaching out to brands directly. That works mostly when you already have significant influence in your niche.
Tag brands you would love to work with on your posts as this draws attention.
Keep track of smaller brands already following you. You may not be aware of this, but smaller brands might have started following you without your notice. It is easier to land collaborations with these brands as they follow you because they are interested in your content.
Include contact information in your bio. That helps define your purpose and makes interesting brands able to reach you easily.
Post, post, post! Yes, you read that right! Always keep your Instagram feed as exciting and busy as possible. Brands want to work with active influencers and businesses.
Know your worth. Not all brands should catch your fancy. Going around bagging deals with shady brands will only diminish your worth to your audience. That isn't good for business.
Have excellent pitching abilities. Pitching is simply your method of approach to brands you would love to partner with. Keep it professional yet simple; the first impression matters.
Build a good relationship with other micro-influencers.
Working with reputable brands will go a long way to building your audience. Avoid fishy brands with no specific problem-solving capabilities.
Since we have talked about how to locate and make these brands notice your presence, let's talk about the benefits of working with reputable brands.
What Are the Benefits of Working with Brands on Instagram?
Increased Reach: When brands team up, their combined audience becomes much larger. This larger audience can expose each brand to new markets and customers. That's the goal, right?
Shared Values: When brands partner together, they have the opportunity to share their values with one another's audiences. This helps to strengthen the relationships between the brands and their customers.
These and many more are the benefits you as a business would benefit from when partnering with reputable brands on Instagram.
Conclusion
If you're looking to get your business out to more people and build your following, one of the best ways to do so is by partnering with other brands on Instagram.
That way, you are not just focusing on your fans and followers alone. You're opening yourself up to other brands as well. In this article, we have learned a lot already. Ranging from the importance of working with reputable brands on Instagram, to intricate details on how to locate brands in your niche. We have also learned how to make yourself stand out amongst other businesses/ brands, thereby boosting your collaborations with brands on Instagram.
Working with brands has immense benefits for you. Reach out to multiple brands in your niche through the proper channels, and present yourself to them and what you have to offer. And you are well on your merry way to working with reputable brands on Instagram.
Frequently Asked Questions
Do I have to acquire a huge fan base before collaborating with brands?
The answer to this question is a huge NO. There are many brands out there looking to collaborate with micro-influencers as well. All you have to do to collaborate with brands is provide immense value.
How do I get started on Instagram Shopping?
These six steps will help you to set up an Instagram Shop:
1) Check your eligibility.
2) Convert your account to a business account.
3) Connect to a Facebook page.
4) Upload your product catalog.
5) Account review.