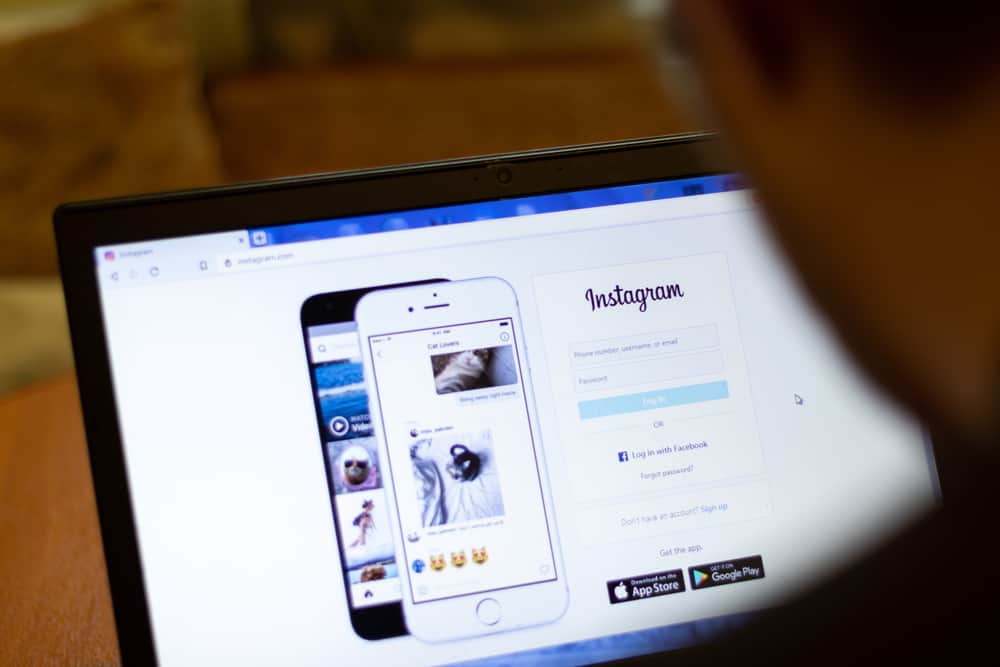 Over the years, Instagram has evolved to accommodate individuals and businesses looking to establish an online presence on the app.
As a result, there are primarily two types of accounts you can open on Instagram: personal and professional.
So it's pretty easy if you somehow find yourself using a professional account and want to switch back.
You can switch to your personal account by accessing the settings from your profile page. From the three-line menu in your profile, click on settings and scroll to "Account," then tap "Switch to personal account." Finally, click "Switch back" to confirm that you want to change to a personal account.
This article will see the benefits of using a personal or professional account and how to switch account in detail.
What Are the Types of Instagram Accounts?
Instagram started as a social platform for individuals to share updates on moments in their lives with family and friends.
However, social media soon reach over a billion downloads, presenting itself as an avenue for businesses and content creators to explore to attract customers and build a fanbase.
In 2014, the Instagram business launched with several features for business accounts.
As a result, accounts on Instagram were categorized into personal and business accounts, but over the years, the business account was rebranded as a professional account.
The professional account is then sub-categorized into business and creator accounts.
You want to opt for the business account as an entrepreneur, designer, freelancer, or brand. But for artists, celebrities, producers/content creators, and influencers, the creator account is the option.
Generally, a professional account on Instagram will provide you with better insights into operating your business and how you create content as a creator.
What Features Do You Get on a Personal and Professional Account on Instagram?
A personal account lets you post images and videos, use Instagram stories, and enjoy other people's and businesses' content on your Instagram feed.
You'll also be able to message individuals and businesses on the app and render your page private and visible to people you want.
However, with a personal account, insights into your posts' reach will only be reflected by the likes and comments you get. This is one of the major differences observed between personal and professional accounts.
With a professional account, you can link your Instagram business account with Facebook to assign editors and admins to access the account. You also get insights into your posts and followers in various ways.
With insights, you can see the number of people your posts reach and how well your content is doing on the app. In addition, you'll get data on the age range, like your posts, gender, and days/hours they engage with your post.
On your professional account, you can add avenues for people to contact you on your profile page, a category label, and a secondary inbox to help you filter notifications and messages.
How To Switch From a Professional Account to a Personal Account on Instagram
You can easily switch from your professional account to a personal one and vice versa.
However, remember that switching between accounts adds and takes away features depending on what you change to.
These are the steps to follow in switching accounts:
Open the Instagram app.
Go to your business/creator's profile page by tapping the profile icon in the bottom right corner.
Tap on the hamburger menu icon in the top right corner.
Tap on "Settings and privacy."
Tap on "Creator tools and controls."
Tap on "Switch account type."
Choose the "Switch to personal account" option.
When you do, you'll get a pop-up. Tap on "Switch to personal account" again to confirm your decision.
Switching to a personal account means the removal of insights and a few other features exclusive to business accounts.
What To Expect After You Switch to a Personal Account on Instagram
Generally, insights may not be a big deal to many people on how well their posts are doing, but it might not be the best decision for an upcoming or established business.
A switch from professional to personal means removing insights and the wealth of data it gives to help grow your business.
Also, the additional contact options you can put on your page get removed, which means access to your Facebook page, website, or email you put up before will be revoked.
However, not all things that come with switching back to a personal account are bad; a few notable benefits exist.
A personal account will let you turn your page private if you wish to do so. This way, you can control who gets access to your posts, comments, and likes.
You can also control how your account is followed, as requests will be sent to you before anybody can follow your account.
Also, a personal account allows you to grow your page organically without falling under the pressure of using ads to stay relevant.
Instagram business can be tough without high numbers of followers, but with a personal account, you do not have to worry about that.
Conclusion
Whether you use a personal or professional account on Instagram, you still get to enjoy the app's primary purpose: connecting and discovering accounts with your interests.
So regardless of the account you're switching to, have fun, be inspired, and stay in touch with your friends on the app.