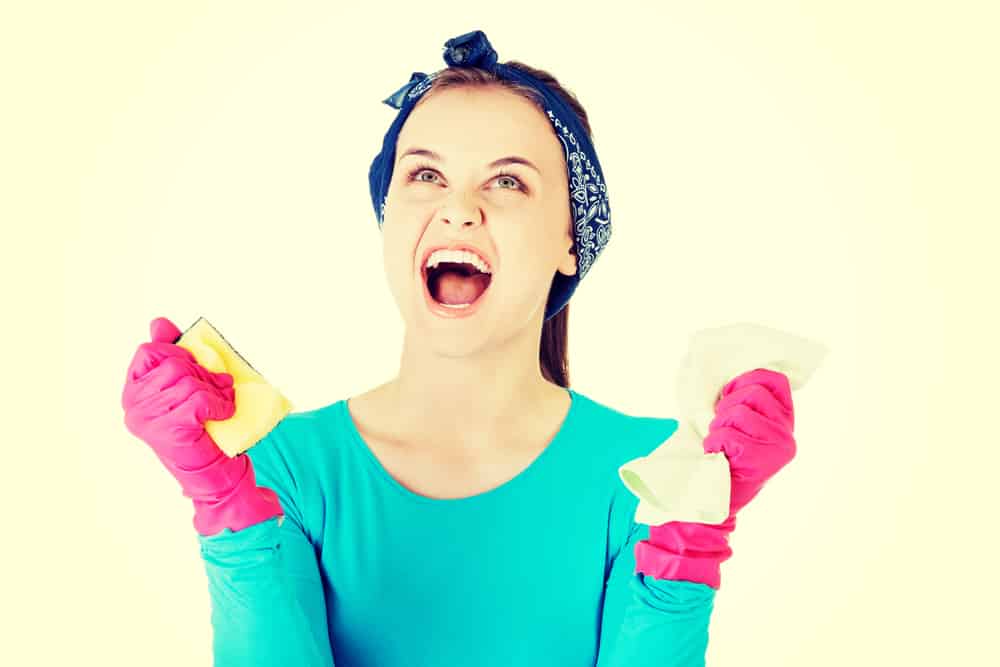 Haunted by the idea of watching your Instagram turn dark again? Or don't want your Instagram to change its name to "Cleaning" once more? You might find this feature of iOS annoying, but it is doing a great favor to you.
The Instagram cleaning process signifies that all useless data in your phone is being searched and wiped out. By doing so, your operating system is reclaiming some extra storage space for your phone, which was otherwise occupied by unnecessary files.
However, there is a reason why Instagram requires frequent cleaning. Also, there are several ways to avoid the cleaning process. This post is all about these and other essential details.
This article will cover the cleaning process – what it is and does, and how you can stop it. So, let's have a look at what does it mean when Instagram is cleaning.
What Is Cleaning?
Many iOS apps undergo the "Cleaning" process. This means that your operating system is looking for all the residual data hidden in the app's storage. The Cleaning process generally targets cache data or other temporary files and deletes them.
Your phone requires cleaning whenever it's running out of storage. Since apps like Instagram or Facebook continuously download data, they accumulate more local data than others. Therefore they undergo frequent cleaning sessions.
What Does Instagram Cleaning Mean?
Instagram is all about those high-resolution pictures you see every day. However, to increase the loading time, the data of images and other files are stored as cache memory. Thus, as time passes, Instagram can occupy a big chunk of your phone's storage.
As mentioned earlier, cleaning begins when your phone has little or no storage left. Since Instagram is one of the apps occupying high storage, it frequently undergoes a cleaning.
During Instagram cleaning, all the app's cache files or temporary data are deleted. This also includes deleting the 'Other' storage space you might have detected in the internal memory. All in all, there is nothing to worry about Instagram undergoing cleaning. In fact, this can fetch you some extra storage space that you were looking for.
How Can I Stop the Cleaning Process?
Though Instagram cleaning is of no harm, it sometimes gets frustrating. Thus, if you want to avoid your app going dormant for ages, this is how you can stop it:
Offload Apps
On iPhones or iPads, there is an "Offload App" option that lets users delete program data occupied by any app that is no more in use. This way, you can get some free space while your essential data and documents are secured.
You can offload apps automatically or manually.
To manually offload an app:
Go to Settings.
Tap on the General option.
Open iPhone or iPad storage.
Select any app.
Click on Offload App.
To automatically offload unused apps:
Go to Settings.
Tap on "App Store" or "iTunes & App Store."
Locate the Offload Unused App option.
Turn the toggle on.
Try Other Cleaning Options
Taking action before your phone forcefully undergoes cleaning is the best option. For this, back up your data and delete some stored media. This may include images, videos, music, or other stuff.
Do not Miss Cleaning Messages
Your message threads can occupy a lot of space, especially when you share multimedia, gifs, or video messages. So, to recover some extra space, start with deleting old conversations.
Buy Extra Storage
Low storage triggers the cleaning process. Increasing the storage will decrease the chances of running low on space. Consequently, your apps won't require cleaning.
If your storage capacity is 16GB, try doubling it to 32GB. Similarly, for 32GB phones, you can go with 64GB options. This way, you can buy some extra time and storage to delay frequent cleaning sessions.
Use Cleaning Apps
Cleaning apps save you from the fuss of finding ways to clean your storage space. They act like detectors who run through the phone, find unnecessary data, and suggest you remove it.
The Bottom Line
Simply put, Instagram cleaning means cleaning useless stuff from your phone. But, there's always a way to avoid cleaning. You can buy extra storage, use cleaning apps, or clean the phone manually. In short, act before you see the dreadful notification of 0 bytes left.