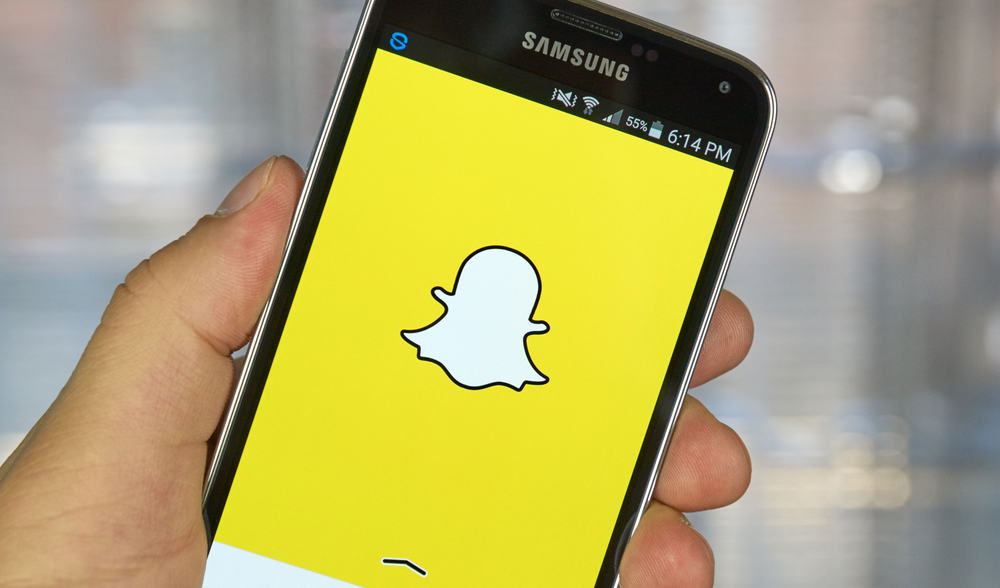 Over 319 million people use Snapchat to document their memories daily. Since pictures and videos disappear after 24 hours, users need a place to store these memories. Snapchat has a built-in 'Memories' feature that allows you to review previous snaps, stories, and screenshots. How do you view your snapshot memories?
Viewing memories on Snapchat is relatively easy. First, you need to launch the Snapchat app. From the camera screen, swipe up to reveal the memories tab. Alternatively, you can tap on the cards icon, this will also take you to the memories tab.
This article details what Snapchat memories are and how to view them. It also explains how to save stories directly to memories and retrieve deleted memories.
What Are Snapchat Memories?
Snapchat memories are your collection of snaps saved on the Snapchat server. It was introduced in 2016 and allowed you to view and repost old Snapchat content. Previously you could only recall memories from the camera roll, but if you lose your phone, Snapchat memories remain intact.
How To View Memories on Snapchat
Viewing Snapchat memories is relatively straightforward. Here is how to view memories on Snapchat:
Launch Snapchat on your device.
Tap on the cards icon or swipe up.
Navigate to the snap you wish to open.
Click on the Post.
How To Automatically Save Stories to Memories
After making a snap, you get to choose where you want to save it. You can either make this decision for every individual snap or make it your default setting.
Here is how to automatically save snaps to Snapchat memories:
Click on your profile picture.
Tap the gear icon at the top right corner.
Navigate to the memories option.
Tap on the 'Auto-Save My Story Snap' option.
Select 'Auto-Save to Memories.'
How To Repost Snaps and Stories From Memories
Throwback snaps make up a large proportion of Snapchat posts. It is easy to repost snaps from memories.
Here is how to repost snaps and stories from memories:
Tap the cards icon or scroll up from the camera screen.
Navigate to the snap or story you want to repost.
Tap on the snap to open it.

Select 'Send' from the pop-up menu to send it directly to your friends. Select friends and tap the send icon.
Tap on 'My Story, if you want to add it to your story. Tap Add to confirm your action.
How To Make Snapchat Memories Private
If you wish to save memories and keep them hidden from your followers and friends, you can move them to 'My Eyes Only. This means the snaps won't appear when you scroll through your memories screen,
Scroll up to reveal memories from the camera screen.
Navigate to the snap you wish to move.
Tap to open the snap.
Tap and hold on to the snap for a few sec.
Select 'My Eyes Only' from the pop-up menu.
The first time you try to add a snap to 'My Eyes Only,' you will be prompted to set up a four-digit passcode for security. Ensure you pick a code you can easily remember because you cannot recover it. You can make a private snap public again by opening it in 'My Eyes Only' and selecting 'Remove from My Eyes Only.
How To Get Deleted Memories Back on Snapchat
Many people delete pictures and videos to clear out space on their devices. When you accidentally delete a Snapchat Memory, it is not permanently gone. There is an easy way to recover deleted memories on Snapchat.
Here is how to recover a deleted memory:
Click on your profile page.
Tap the gear icon at the top right corner of the screen.
Scroll down to select 'My Data.'
Enter your password.
Navigate through and select 'Submit Request' on the 'Download My Data' page.
Wait for the Snapchat email.
Click on the link to download Snapchat Memories data.
This process can only work when your Auto-Save Snap setting is enabled. This feature ensures that all snaps are automatically saved to your memory page in case you accidentally delete them.
In Conclusion
Snapchat memories are a flexible way to post throwbacks. The process to do that has been listed above.
FAQs
How do I enable auto-save on Snapchat?
To enable autosave on Snapchat, go to your profile page and tap the three dots to the right of the page. Toggle the slider next to 'Auto-Save Snaps to Memories.' This ensures that your snaps automatically save to memories.
Can I view my Snapchat memories by date?
Yes. Memories on Snapchat are organized chronologically, with the most recent snaps appearing first. You can view memories by date by holding and scrolling the date tag or searching for specific content.