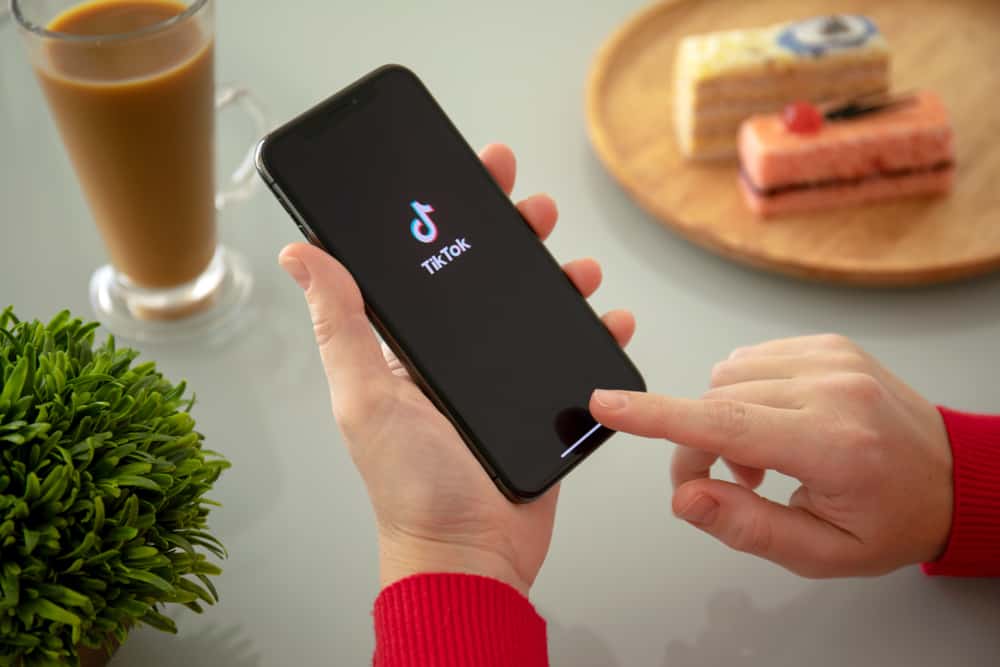 Specularly, TikTok is one of the top social platforms that has gained great attraction in recent years. It allows users to post short videos (15 seconds to 3 minutes) that are easier to digest. Hence, TikTok is considered an ideal place for creators and businesses to get viral quickly and build long-term relationships with their target followers.
If TikTok is a proper marketing tool for your career, you may have been interested in Straight TikTok and Alt TikTok. If you're curious about the meaning of "Alt" on TikTok, this article is what you need. "Alt" is the shortcut to "alternative." Alt TikTok contains videos with different content from the mainstream's clips.
In the following sections, let's discover what "Alt" means on TikTok and the comparison between Alt TikTok and Straight TikTok. Without further ado, it's time to start our journey!
What Does "Alt" Mean on TikTok?
As we mentioned above, all content on TikTok is displayed in the form of short videos. This means that the primary purpose of this platform is entertaining its users. However, the digital world is developing rapidly, and more and more marketers use TikTok to build a professional profile and promote their products or services.
Hence, it's vital to have an overview of Alt TikTok and Straight TikTok, as they can improve your marketing plan.
Briefly stated, there are two groups of users on TikTok: Alt and Straight. They are dominating the platforms with different trends and lifestyles. In this section, we only focus on the meaning of "Alt" and Alt TikTok.
"Alt" is the shortcut to "Alternative," and it is another side of TikTok besides Straight TikTok (the mainstream). As its name depicts, "alternative" videos discuss everything that is not mainstream: esports, anime, artistic talents, male makeup, etc.
In other words, the content of Alt TikTok doesn't get much attention from other users, which means their videos typically have few reactions (Like, Share, and Save). However, alternative TikTokkers are still popular enough to create a specific group that is different from the mainstream.
Most importantly, people who make content on this side sometimes create mock videos and make fun of Straight TikTokkers. This somehow brings a negative look from other users on TikTok to the alternative content community.
However, dozens of alternative clips are still funny and humorous and bring value to those who may be concerned. @goodvibetris, @spencewuah, or @thatsusboi can be notable names of the Alt TikTok.
In the following paragraphs, we'll compare Alt TikTok and Straight TikTok so that you'll have a better overview of how these two groups work. Let's keep scrolling!
The Difference Between Alt TikTok and Straight TikTok
On the reverse side, Straight TikTok, or the mainstream, is full of entertaining content you might see whenever you access the app. Mainstream content includes dance videos, POVs, lip-sync clips, and more. The sound of Straight TikTok videos is "addicted" and easy to get trendy.
Hence, the most significant difference between Alt TikTok and Straight TikTok is that Alternative TikTokkers don't have as many followers as that Straight TikTokkers. With such interest, Straight TikTokkers can become micro-influencers within a short time. Meanwhile, this is a long journey for those who are part of Alternative TikTok.
The second thing that differentiates Alt TikTok from Straight TikTok is the attractiveness of the content. While mainstream videos are catching, that of the alternative side is a little bit picky.
Last but not least, mainstream TikTokkers need to be up-to-date with the latest trends, or their followers will leave them to find another with more creative videos. Alternative TikTokkers are not under this pressure. They can post any videos without being stuck to "trends."
A Few Last Words
Through this article, we hope you've fully understood what "Alt" means on TikTok and how it differs from Straight TikTok or mainstream. Don't forget that we always serve the latest social news and trends, so keep following for more!