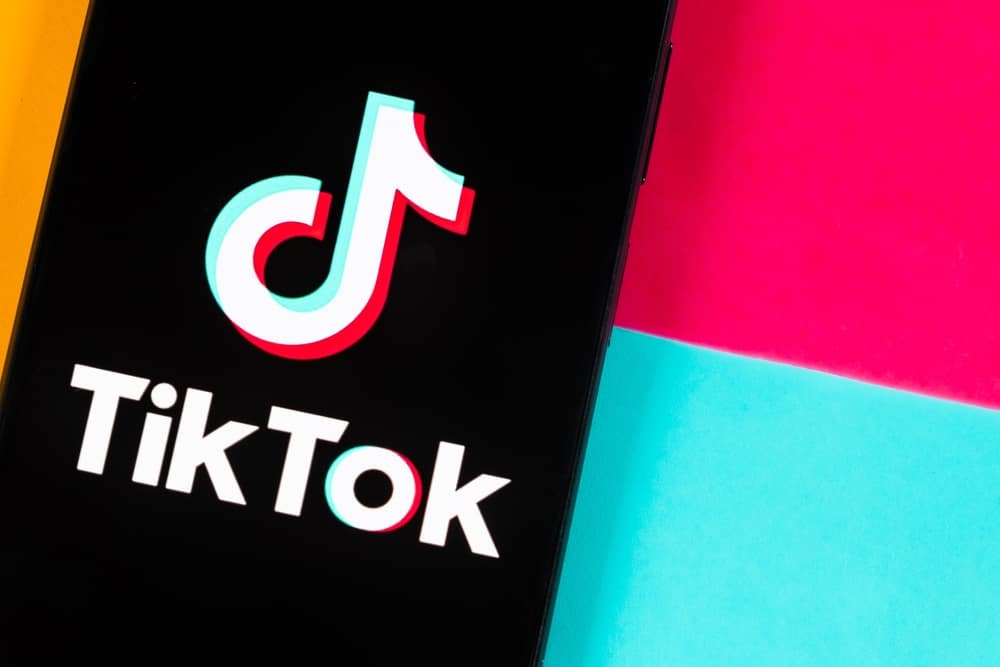 Sometimes, on TikTok, we can get pissed at content our mutuals post and block them out of annoyance, and it's all so perfect as TikTok does not send a notification to the other person that they've been blocked. However, it can get quite tricky unblocking the person on TikTok due to forgetting the username or difficulty locating your list of blocked persons.
You can unblock a TikTok account by searching for the blocked person's username and clicking the "unblock" button. However, if you don't remember the username, you can check your list of blocked persons in your account and privacy settings on TikTok. When you locate and identify the blocked account, tap on the "unblock" icon beside the username.
In detail, this article will go over the process of unblocking a person by searching or using your blocked list.
What Does TikTok Do When You Block or Unblock an Account?
Across most platforms, you get the option to block and unblock an account when you find their content harmful or offensive or if the account is a spam account. The same applies to TikTok, and you can easily block a person whose content or messages you do not want to see.
When you block a person, TikTok does not notify them. They can find out if they search for your username specifically and no result pops up, or if they check their following list, tap your username, and do not get a result. Without these, the person will remain blocked without notification till you unblock them.
When you unblock a person, their profile becomes visible again, but you'd need to follow their account again to start getting their content, if necessary. Consequently, the person will get a notification of your follow, alerting them that at some point, you blocked them.
How To Unblock a Person by Searching
This is the first method of unlocking a TikTok account, and it's only effective when you remember the person's username. These are the steps involved when you want to unblock a person by searching.
Step #1: Launch Your TikTok Application
TikTok's icon is symbolized by a white musical note on a black tile; click on it to launch. If you've been logged out before, enter your login details to proceed to the next step.
Step #2: Tap on the Search Icon
The search icon is represented by the lens icon in the top right corner of your feed. When you click on it, it'll take you to a page where you have a search box.
Step #3: Enter the Person's Username
In the search box, input the username of the blocked person and hit search. Tap on the account to open it.
Step #4: Click on the Three-Dot Menu
When the account page opens, tap on the three-dot icon at the top right of the page. This will bring a pop–up with a list of actions.
Step #5: Tap on "Unblock"
In the pop-up menu that shows, click on Unblock, and the person's account will be visible for you to follow and message.
How To Unblock Using the Blocked List
If you do not remember the username of the person you blocked, this method is the most efficient. It involves more steps than searching but is relatively easy once you follow this process.
Step #1: Launch Your TikTok App
As always, the first step is to open the application where you want to act. Open your TikTok app and log in if you haven't to proceed with the process.
Step #2: Tap on the Profile Icon
In the bottom navigation bar, click on the profile icon at the far right to open your profile page.
Step #3: Go to Settings and Privacy
On your profile page, click on the three-line menu at the top for the creator tools and settings menu. Tap on the Settings and privacy option.
Step #4: Click on Privacy
In the open menu, click on the Privacy tab under the "manage account."
Step #5: Navigate to "Blocked Accounts"
In the menu that opens when you click on "Privacy," scroll down till you find the tab that says "Blocked Accounts" and click on it.
Step #6: Click on "Unblock"
You'll see all the persons you've blocked on TikTok on this list with their usernames and profile icons. Scroll to the account you want to unblock and tap on the "Unblock" tab beside the profile.
You can also open the account first, then click on the "Unblock" tab, where you'll typically find a "follow" option. This option will let the person's profile and videos be visible to you as soon as you unblock them.
Conclusion
With this guide, you know what it entails to block and unblock someone on TikTok. It's best to block someone only when you know you have no intentions of following them back on TikTok!